Cinderella and the Four Knights: Episode 12
It's never easy confronting a truth that you're not ready to face, especially when it concerns your loved ones. After the bombshell dropped on her last week, Ha-won will have to decide: Should she trust the words of a stranger, or should she have faith in her mother? Luckily, she's not alone, since Ji-woon is around to aid the pint-sized Cinderella, even if she doesn't always want his help.

EPISODE 12 RECAP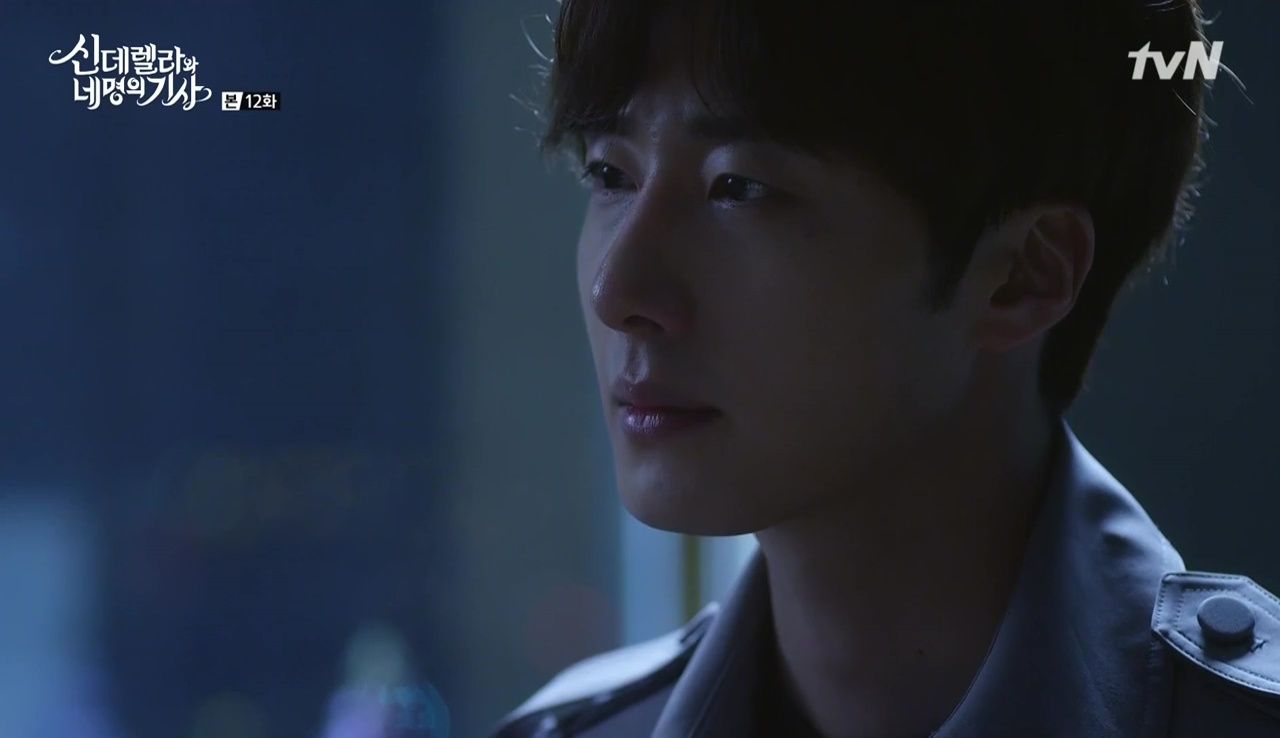 After running away from Sky House and the man claiming to be her biological father, Ha-won seeks refuge at the columbarium. Looking at her mother's picture, Ha-won desperately asks her mom, "It's not true… is it, Mom? It can't be." Tears roll down her face as she pleads for her mother to tell her it isn't true.
Guessing where Ha-won went, Ji-woon arrives at the columbarium as well. A startled Ha-won hastily wipes at her tears and asks why he came. Frustrated, Ji-woon answers, "I was worried about you! I thought that you might be crying by yourself. Or that you were in pain. I was worried."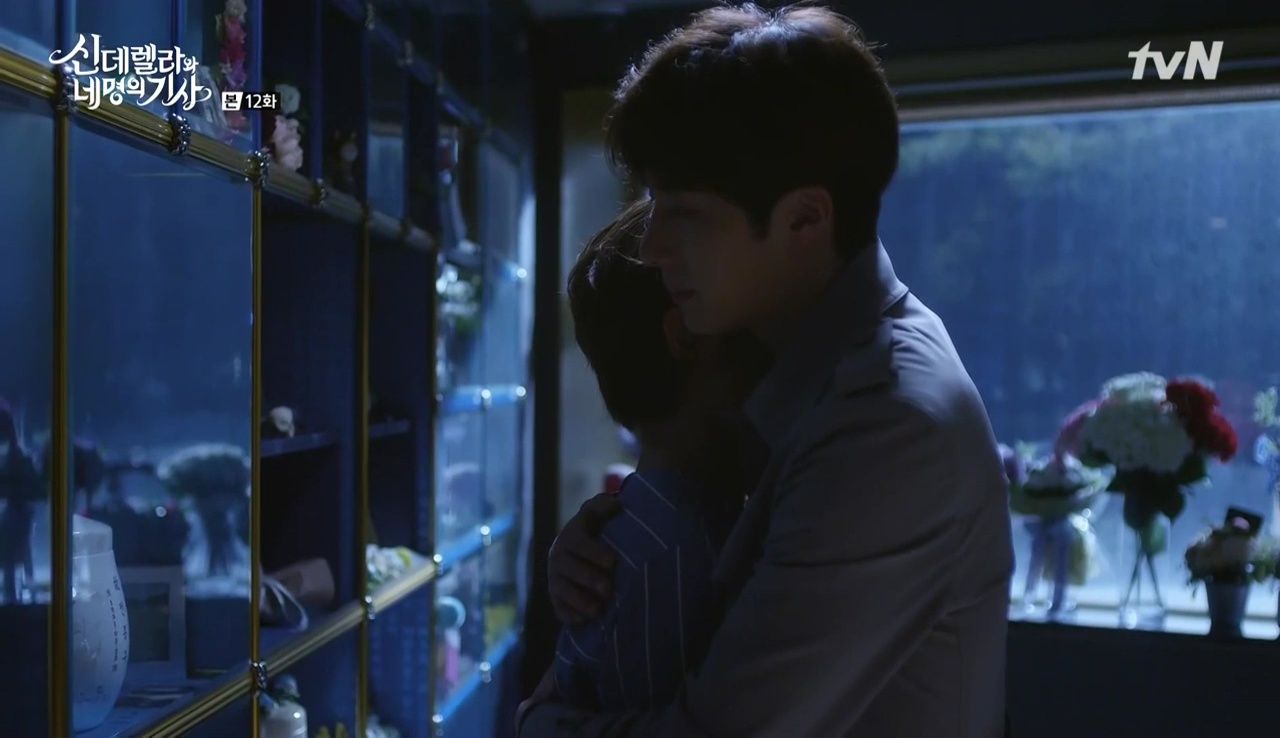 Ha-won tries to brush it off as she says she just wanted to visit her mom, but her shaking voice belies her bluff. Wordlessly, Ji-woon enfolds her in a hug. He tells her she doesn't have to say anything; she can cry as much as she wants and he'll stay by her side. Unable to hold back anymore, Ha-won breaks down, sobbing as Ji-woon holds her close.
At Sky House, Ms. Beolgyo fills Hyun-min and Seo-woo in about Ha-won's mystery father, and how Ha-won fled the house after meeting him.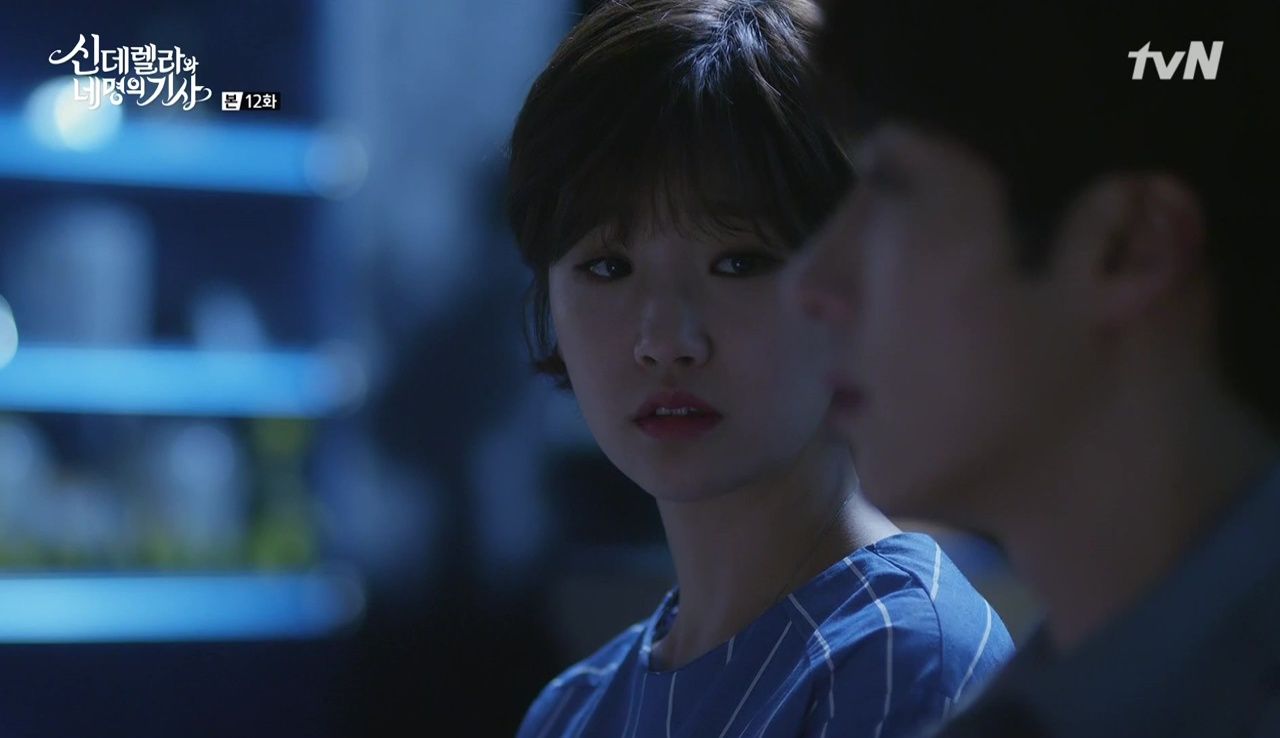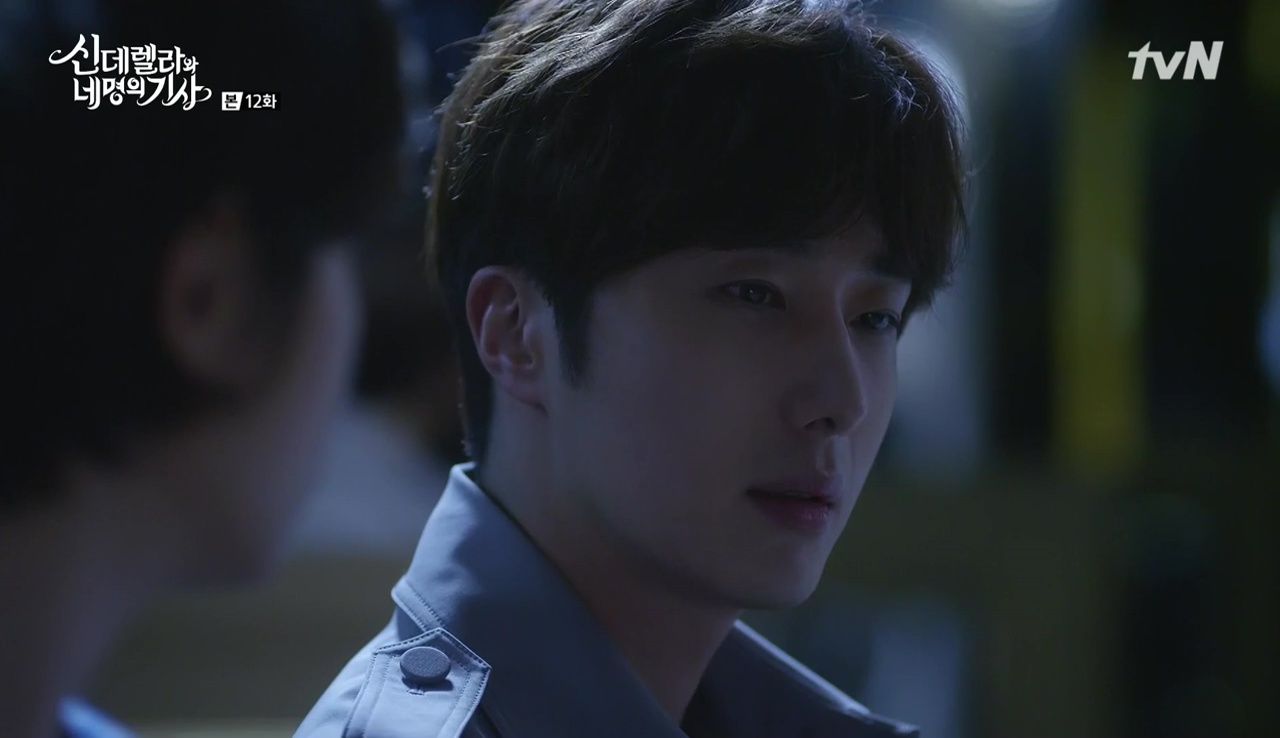 Back at the columbarium, Ha-won has finished her therapy cry, and the two settle on a bench. Ji-woon tells Ha-won the story of how Bodyguard Lee had found him a year ago and informed him that he was really Kang Ji-woon, revealing a father and family he'd never known he had.
Ji-woon says he may not understand everything she's going through, but he can relate to Ha-won's situation of discovering an unknown father figure. She asks if he was able to come to terms with his new family ties, and Ji-woon says no, he'd lived as Han Ji-woon his whole life, so how could he possibly believe it so easily? Thinking about her own "father reveal," Ha-won agrees that it's only natural to doubt.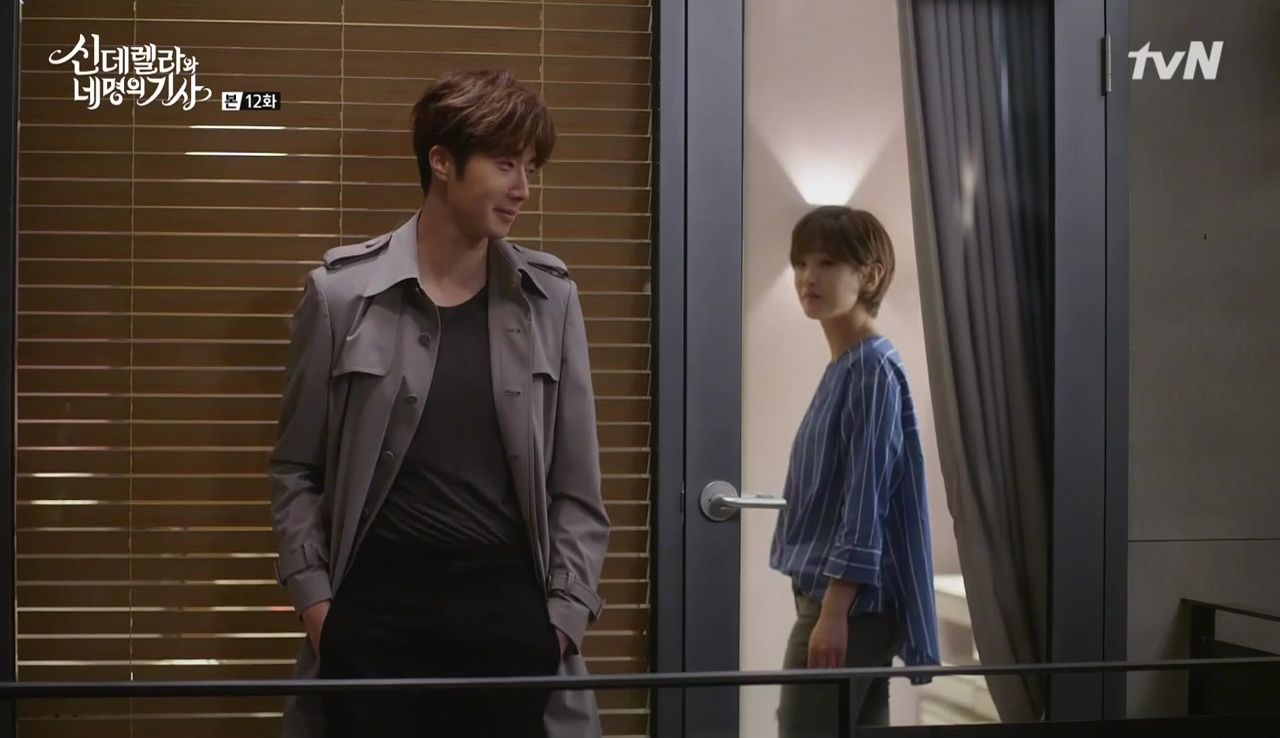 Ha-won admits that when she first learned that her dad wasn't her real father, she'd been curious about what kind of men her biological father might be. She'd wanted to meet him, but now that it's happened, she has no idea what to do. Ji-woon advises her not to force herself to believe it, saying to wait until she's ready. His words and solidarity help, and Ha-won finally smiles again.
After being politely asked to exit Ji-woon's car (i.e. after getting thrown to the curb), Hye-ji wanders back to Sky House, thinking about Ji-woon's words.
Ji-woon brings Ha-won back to Sky House, even opening the door to her room for her. Heh, the boy can be taught! They smile as they bid each other goodnight, sneaking backwards glances through the glass door.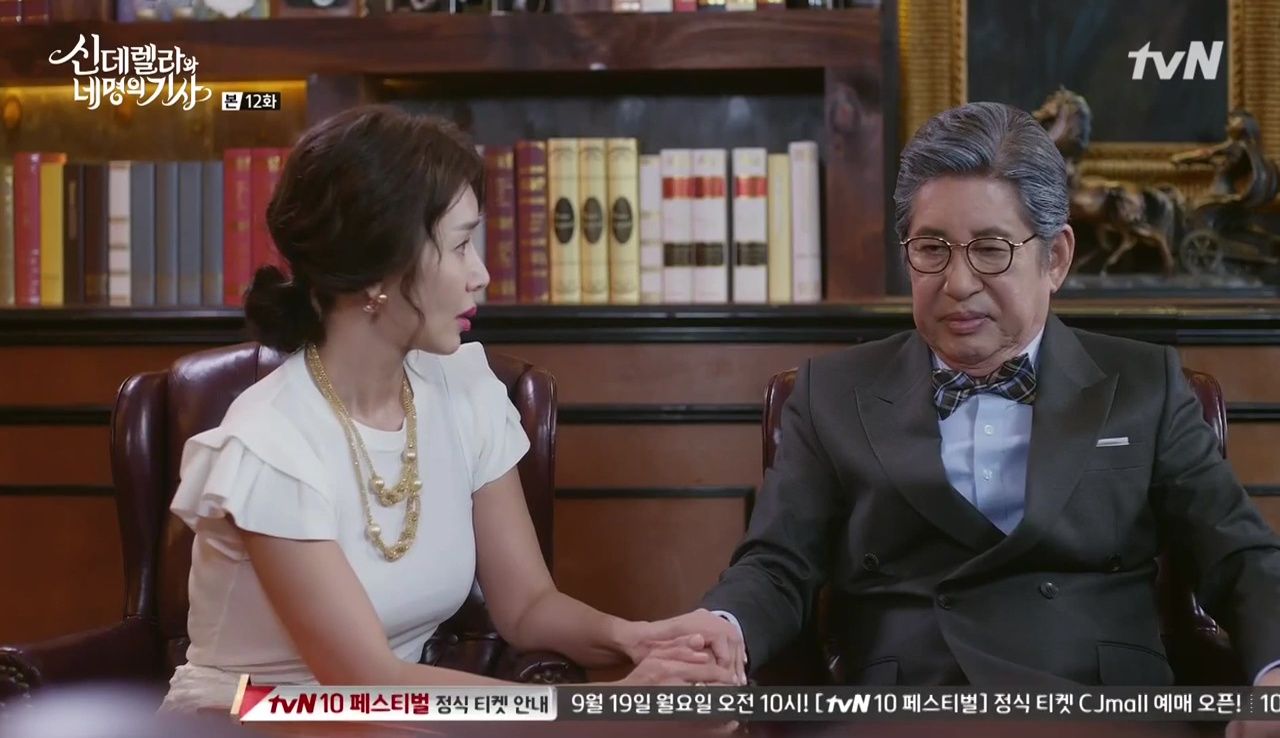 Stepsis officially calls a cease fire on her campaign for Kang Hyun-min, deciding that he's not worth the effort since he obviously has terrible taste in women if he likes Ha-won. Ever supportive of her daughter, Stepmom cheers on her decision and asks if they should just forget about Hanuel Group, then. But Stepsis says she's not giving up—she's just switching targets. Her new intended: Kang Seo-woo. Yeah, think you've got a couple thousand fan girls to go through first.
The next morning, Hwa-ja joins Grandpa Kang in his office. She observes his subdued demeanor and checks if he's feeling alright. Grandpa noticeably pulls his hand out of hers and asks if there's anything she's hiding, saying he'll forgive her if she tells him the truth. Hwa-ja's evasive, and Grandpa's face falls even more.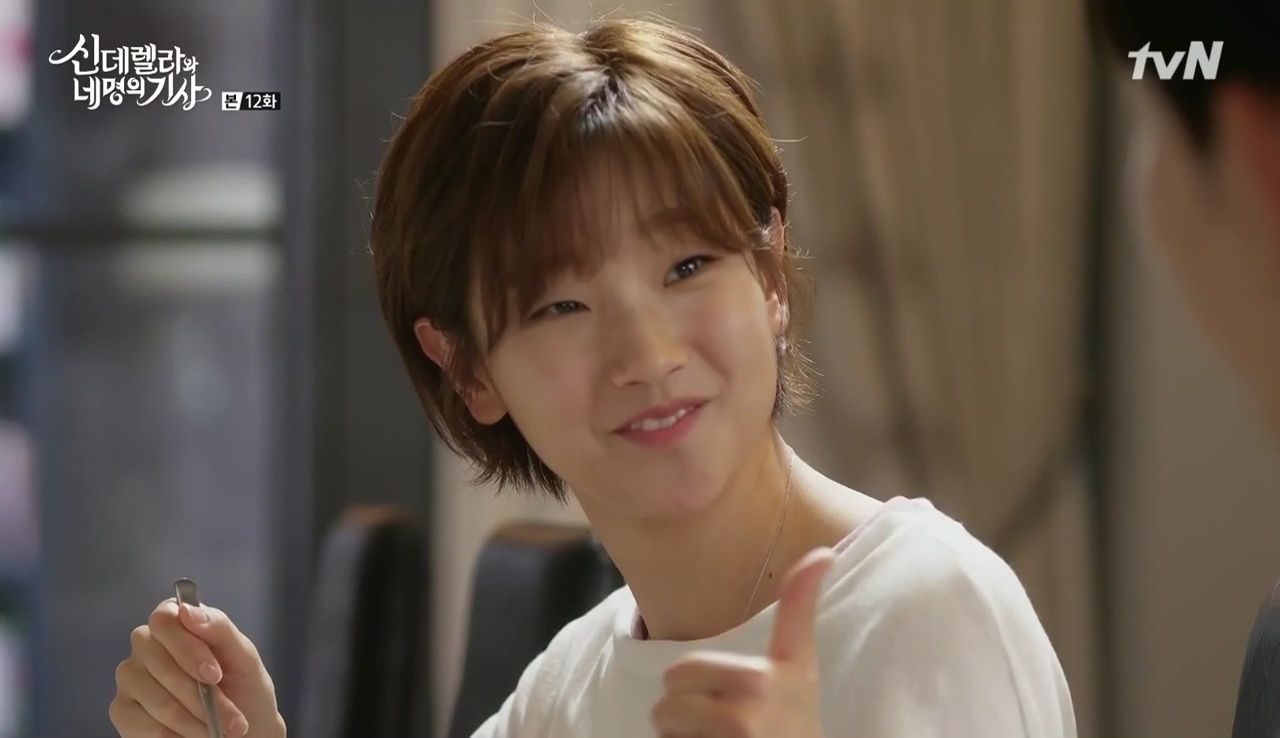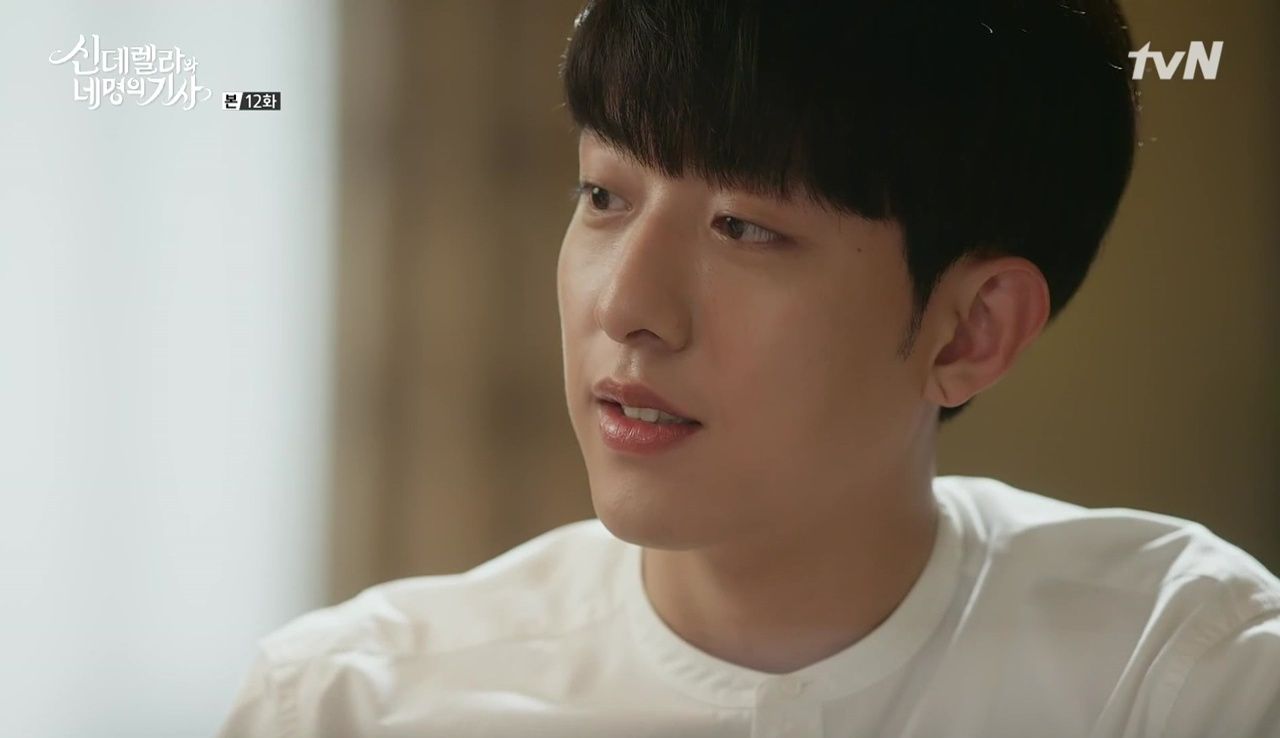 Ha-won gets a call from the columbarium saying that her mother's fees were paid twice. The second payment was made by one Kang Young-jin, the man claiming to be her father. Unable to really process this, Ha-won is saved by a smiling Seo-woo, who proceeds to break out some serious chef moves as he makes her a beautiful pasta dish.
Ha-won happily munches away, though she calls Seo-woo out on the concerned looks he's giving her. Seo-woo admits that since she's always the one to fix his family's problems, he wishes there was something he could do for her. Ha-won tells him not to worry since Ji-woon helped her a lot last night, but Seo-woo's smile dims a bit as she talks about how Ji-woon is really much nicer than she thought.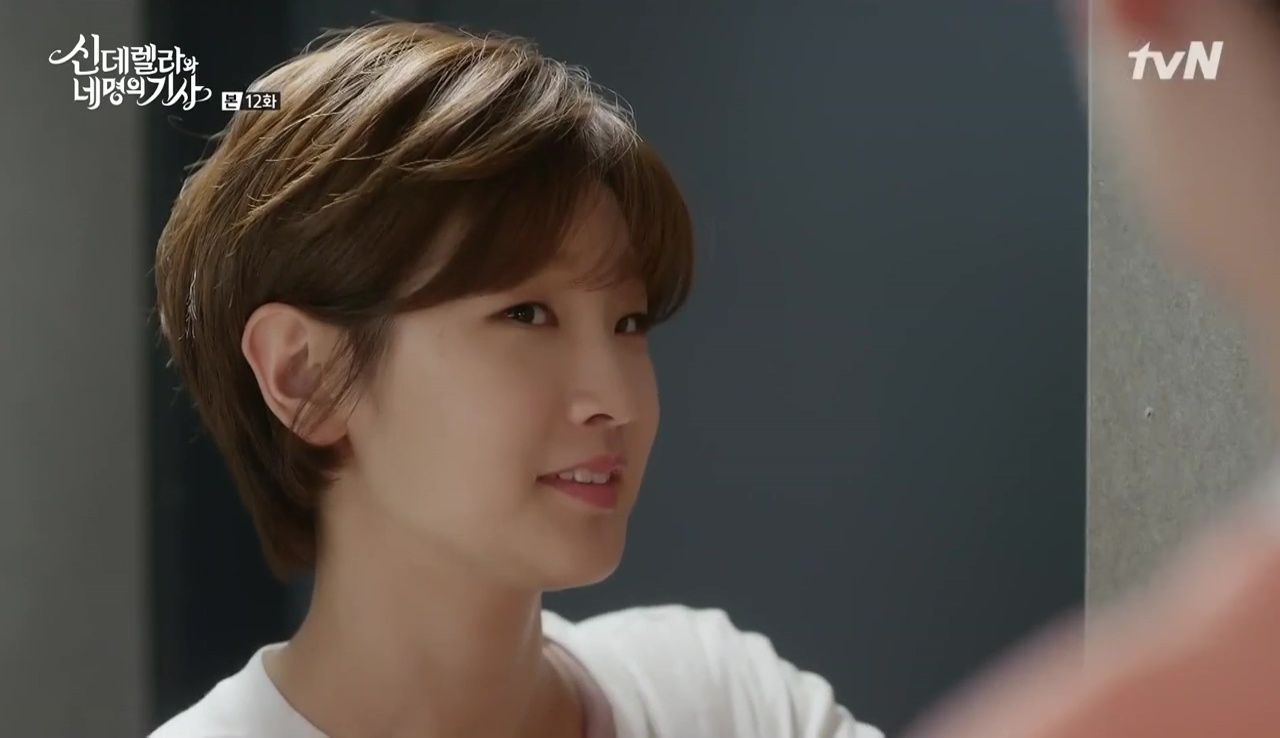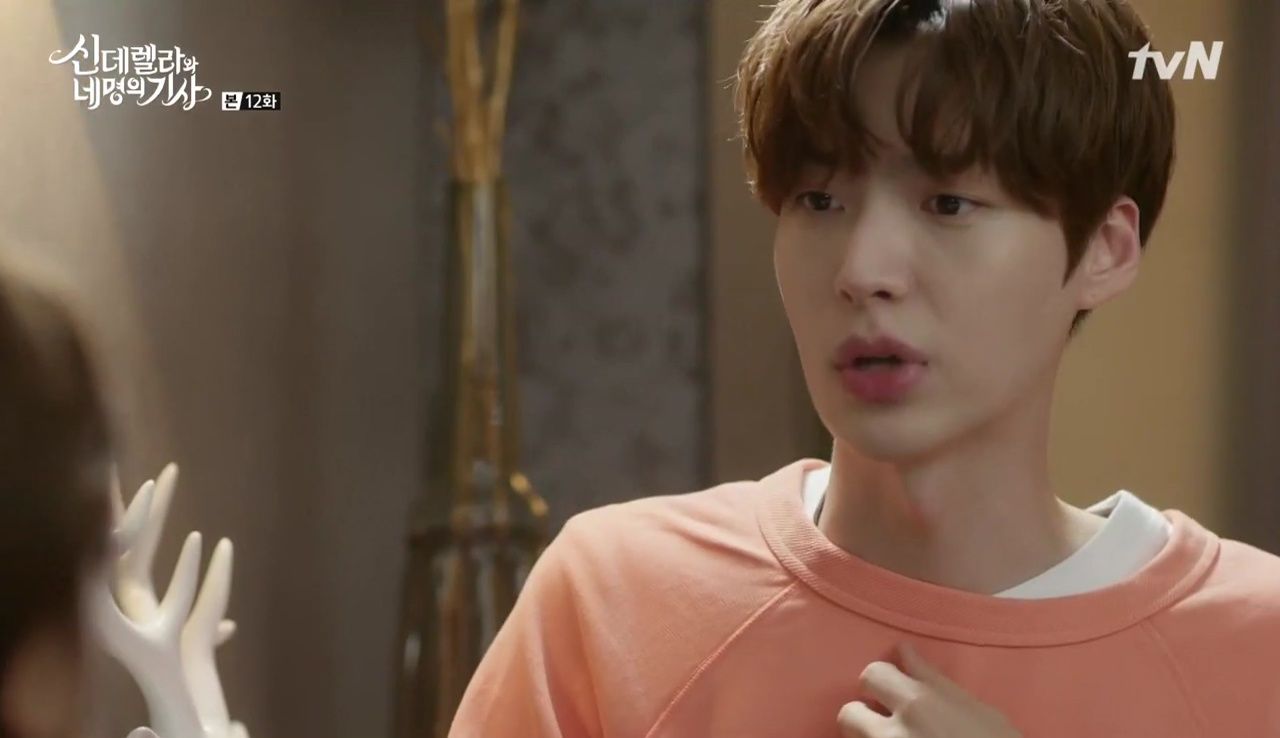 Ha-won returns to her room to find Hyun-min leaning face-first against the wall outside her door. He seems to be in his own little world, because when she asks him what he's doing, he nearly jumps out of his own skin, insisting he was doing anything at all. Riiight.
Hyun-min hesitantly asks if she's alright, saying that, you know, Seo-woo was worried about her. Ha-won assures him that she's just fine, but when she enters her room, Hyun-min sneaks a look through the open door, clearly looking for someone.
Hyun-min's eye catches on Ha-won's folded black and white tracksuit, and remembers when he'd mistaken Hye-ji for Ha-won because she was wearing the outfit.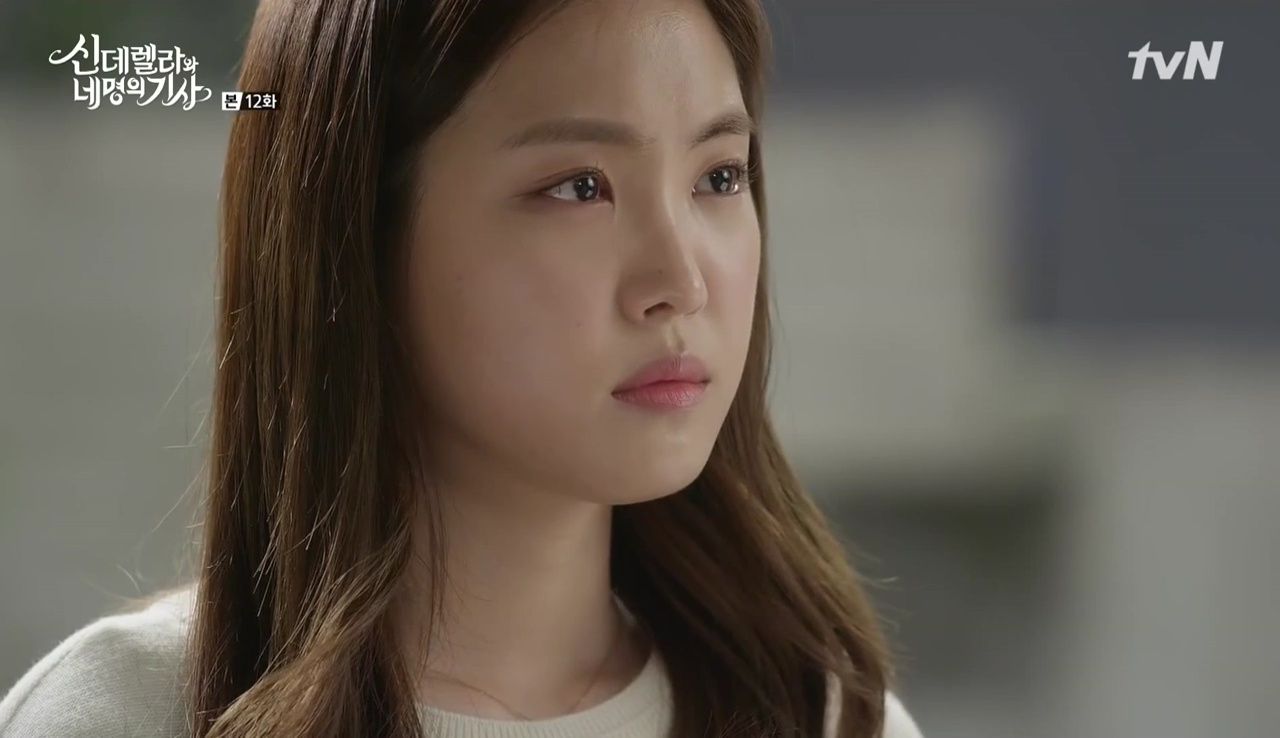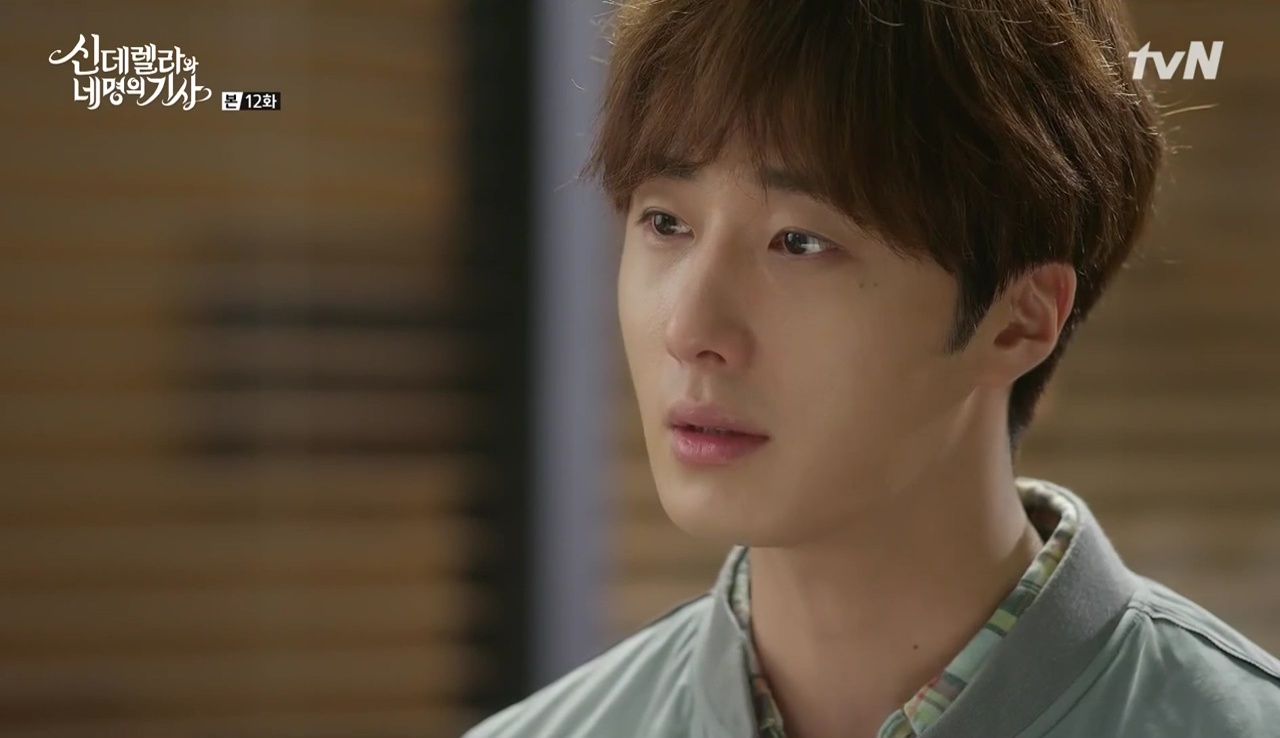 In his garage, Ji-woon thinks back on Hye-ji's assumption that he has feelings for her, and how she told that to Ha-won. Finding Hye-ji in the courtyard, Ji-woon apologizes for leaving her the other day. Hye-ji isn't mad though; she says she heard that Ha-won was having some trouble and she understands that Ji-woon can't ignore someone in need. But Ji-woon corrects her by saying he didn't go to Ha-won because of that, but rather because, "I have special feelings for Ha-won."
Growing angry, Hye-ji asks why he kept helping her then. Ji-woon says that she was the first person at Sky House to help him, so he wanted to return the favor, and apologizes again for hurting her. Hye-ji snaps at him to stop saying sorry. She tells him that he was always there when Hyun-min hurt her, and she wanted him to be by her side now.
Finally having enough, Ji-woon gently but firmly answers, "No. You just got used to having me by your side instead of Kang Hyun-min. Do you really think I could fill the gap in your heart that he left behind?" Woo! Slow clap for Ji-woon!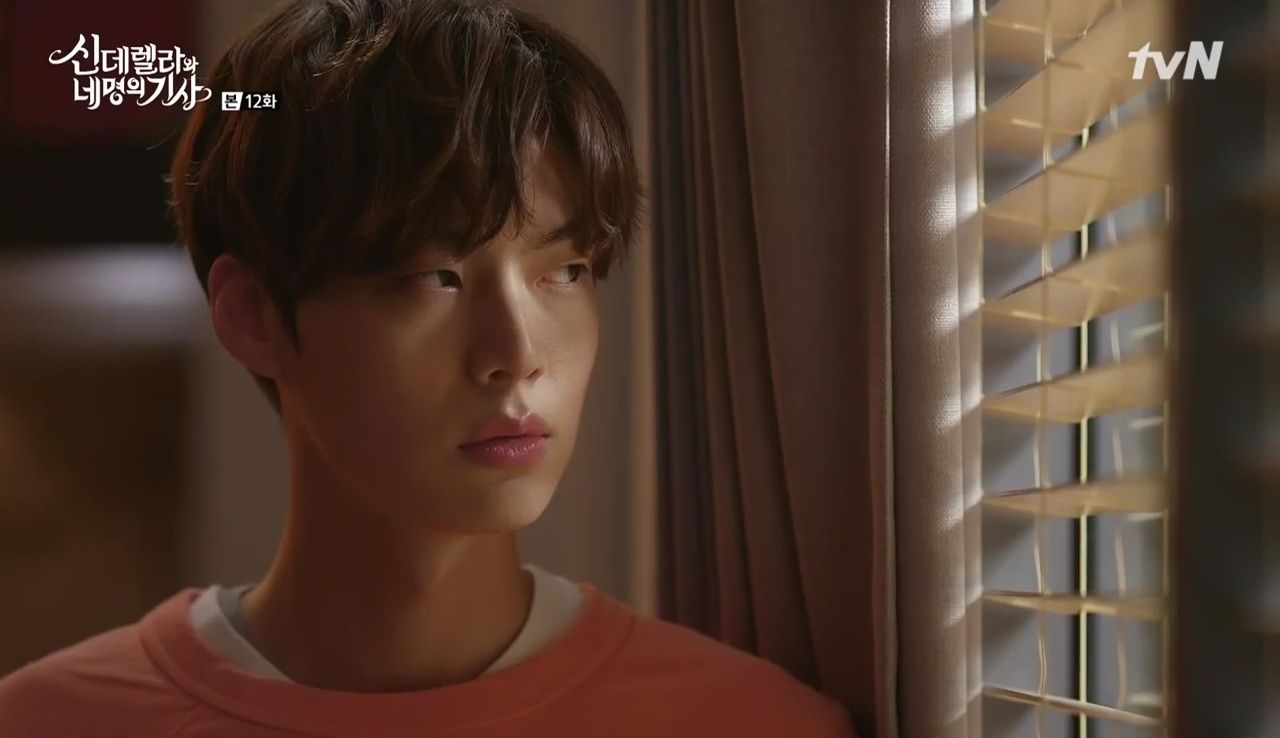 As Ji-woon walks away from a stunned Hye-ji, we pull back to reveal Hyun-min at the courtyard window, having overheard the whole exchange. Flashback to when Hyun-min returned to Sky House (after Grandpa Kang sent him abroad when he was a child), and Hye-ji had met him with a big hug. She'd said she missed him, but Hyun-min's face had hardened and he'd pried her arms off him, saying that he hadn't missed her at all. Back in the present, Hyun-min stares through the window at Hye-ji.
Ha-won's maybe-father, Young-jin, is loitering outside Sky House. He mutters that paying Ha-won's mother's columbarium fees was a given if he wants to succeed, and wonders if Ha-won has noticed yet. Ji-woon is exiting the building when he sees Young-jin and asks if he's Ha-won's father. Youn-jin immediately slips into an unassuming persona, saying that he is indeed Ha-won's father.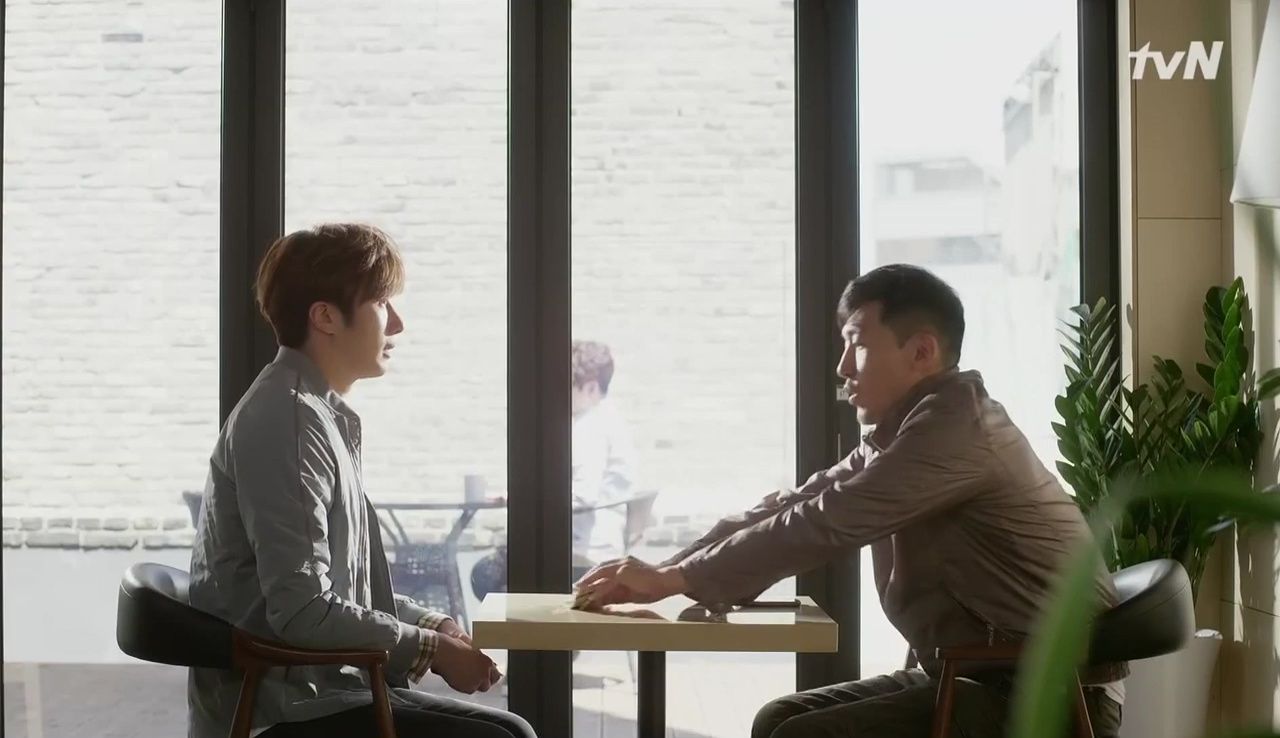 Ji-woon takes Young-jin out to lunch, and the man just gushes compliments while subtly prying into what kind of relationship Ha-won and Ji-woon have. After Ji-woon insists that he thinks of Ha-won as family, Young-jin launches into a sob story about how he's been debt ridden for the last ten years and was waiting for his financial situation to change so he could finally support his daughter.
Youn-jin lays it on pretty thick and, unfortunately, it looks like Ji-woon is buying it. He takes a large wad of cash from his wallet and slides it over to Young-jin, telling him to use it to take Ha-won out for a meal.
Ugh, there are practically dollar signs in the man's eyes as he says he couldn't possibly… but yes, he'll accept it, since it's for Ha-won. Ji-woon also programs his number into Young-jin's phone, telling the man to call him if he ever needs anything.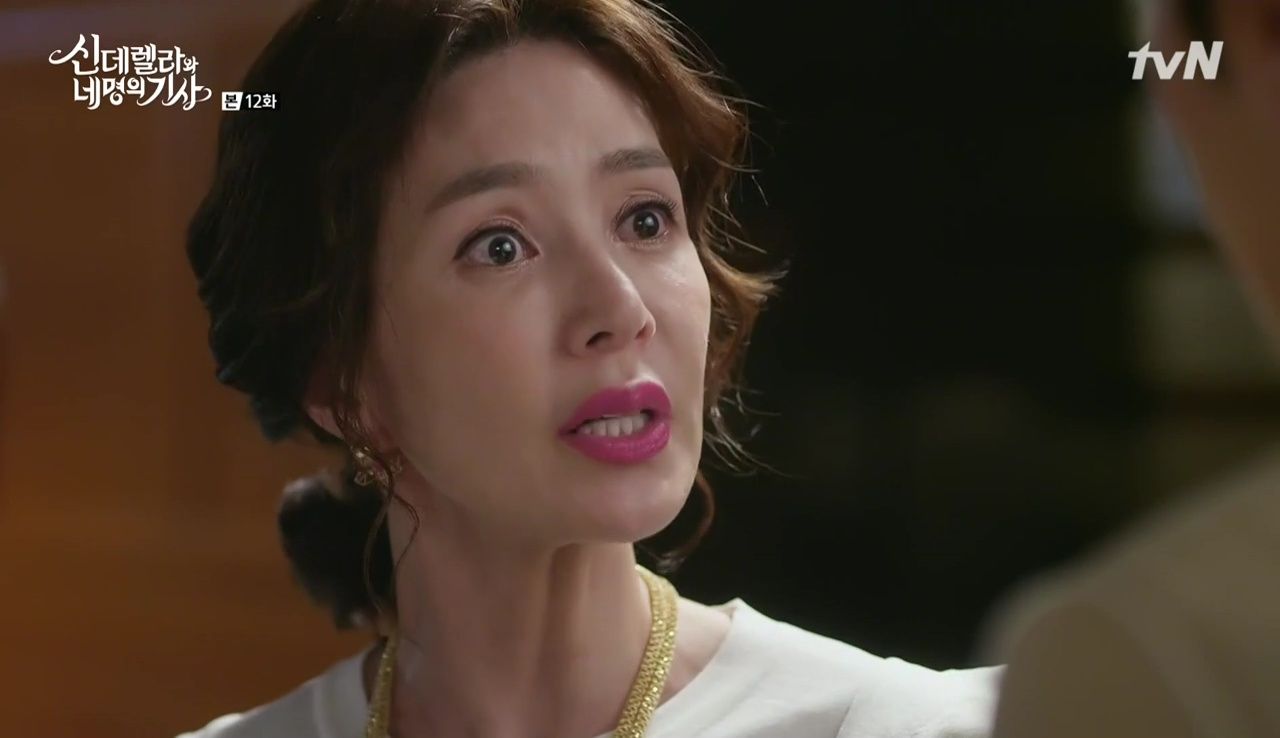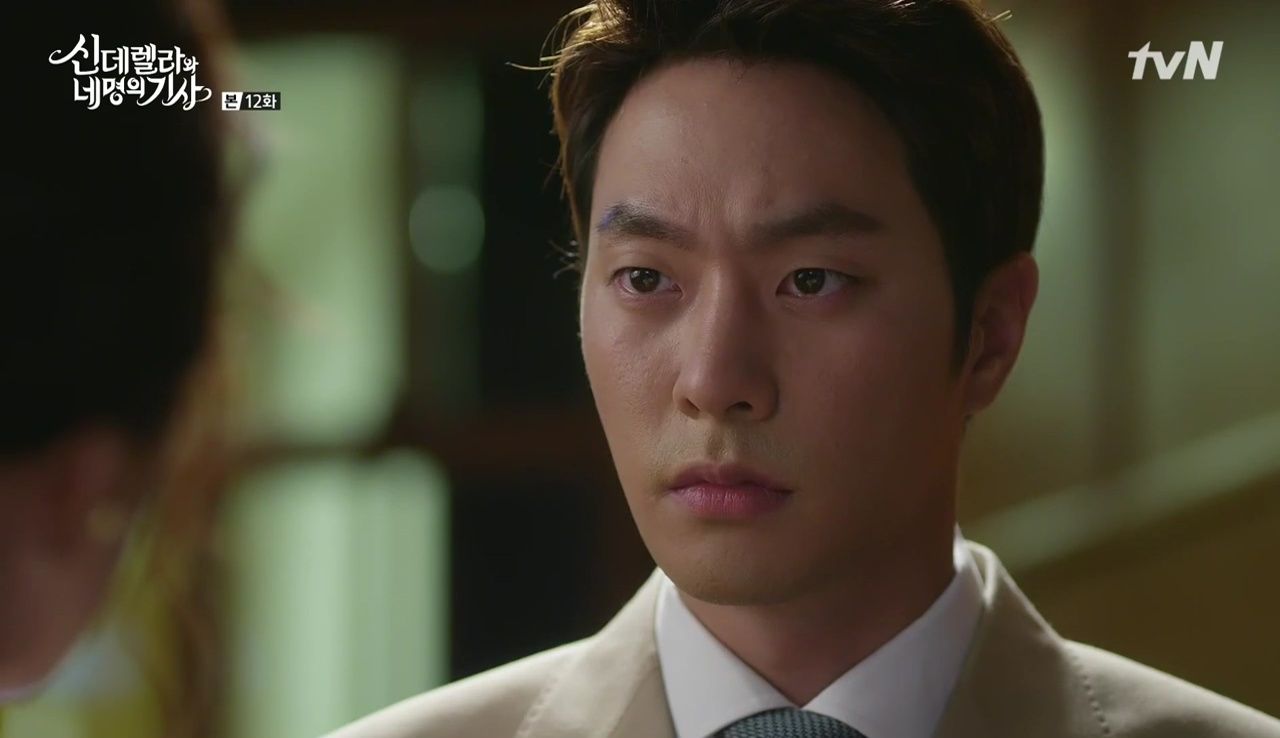 Still on Hwa-ja tracking duty (per Grandpa Kang's orders), Bodyguard Lee tails his mother as she meets with Grandpa's lawyer, Attorney Kim. Kim hands over the most recent copy of Grandpa's will, and Hwa-ja tells him she'll read it over. Lee listens at the door as his mother tells Kim to "take care of everything."
After the meeting, Bodyguard Lee confronts Hwa-ja. He tears the will out of her hands, reading it over and warning her that Grandpa Kang will find out about this. Undaunted, Hwa-ja pulls the will back, saying all Lee has to do is keep his mouth shut. Infuriated, Lee accuses her of abandoning and pretending not to know her own son for money.
Hwa-ja snaps, shouting that she's doing all this for Lee's sake. She rants that he's dedicated his whole life to Hanuel Group, and for what? Is he going to continue to pick up after "those brats" when Grandpa Kang is gone? But Lee isn't moved. He tells her, "If you'd thrown me away, you shouldn't have come to seek me out. No… if you really wanted to appear before me, you shouldn't have done it looking this pathetic." Ouch.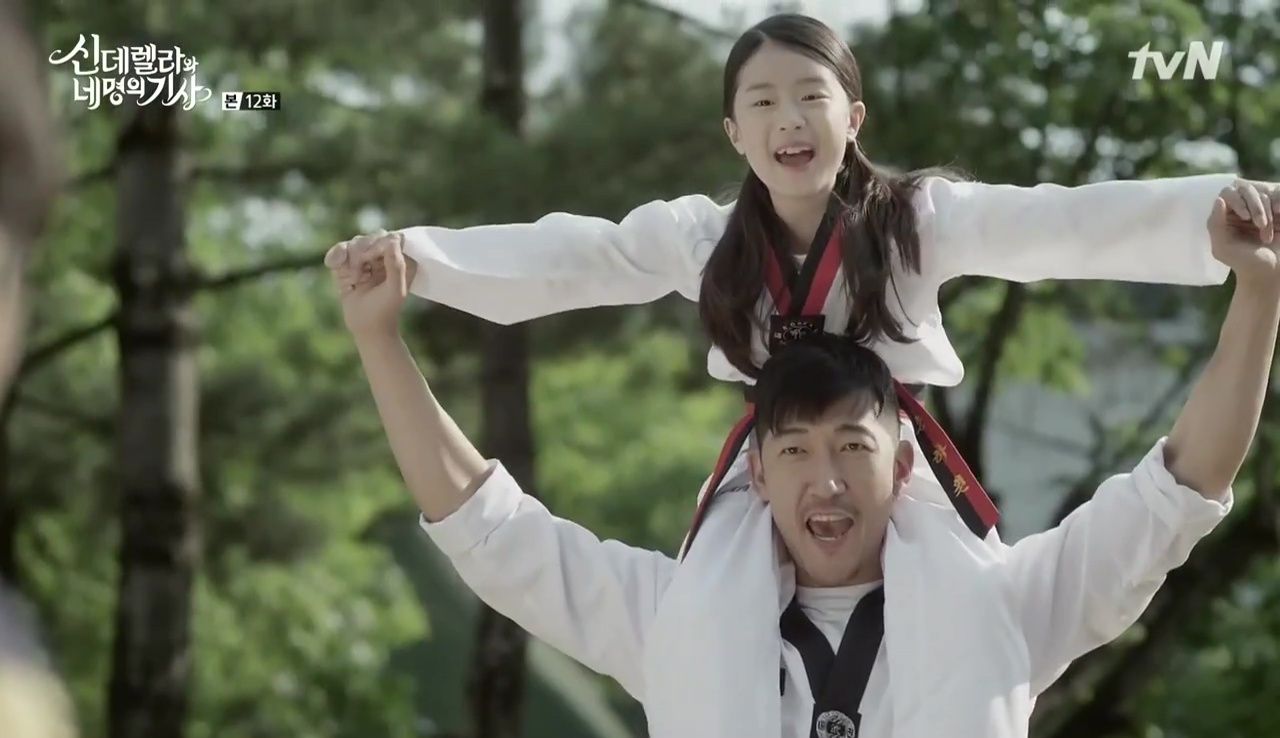 After receiving a goodnight text from her "maybe" father, Ha-won thinks back to when she was little and Young-jin – then a taekwondo instructor – had pretended to be her father to help her deal with a bully. The two are adorable, Young-jin lifting the little girl up on his shoulders and both grinning at each other.
It's a far cry from the Young-jin that's currently at a casino, punching away at the slot machine and cursing his bad luck. His losing streak is interrupted when Ha-won calls him to meet for dinner.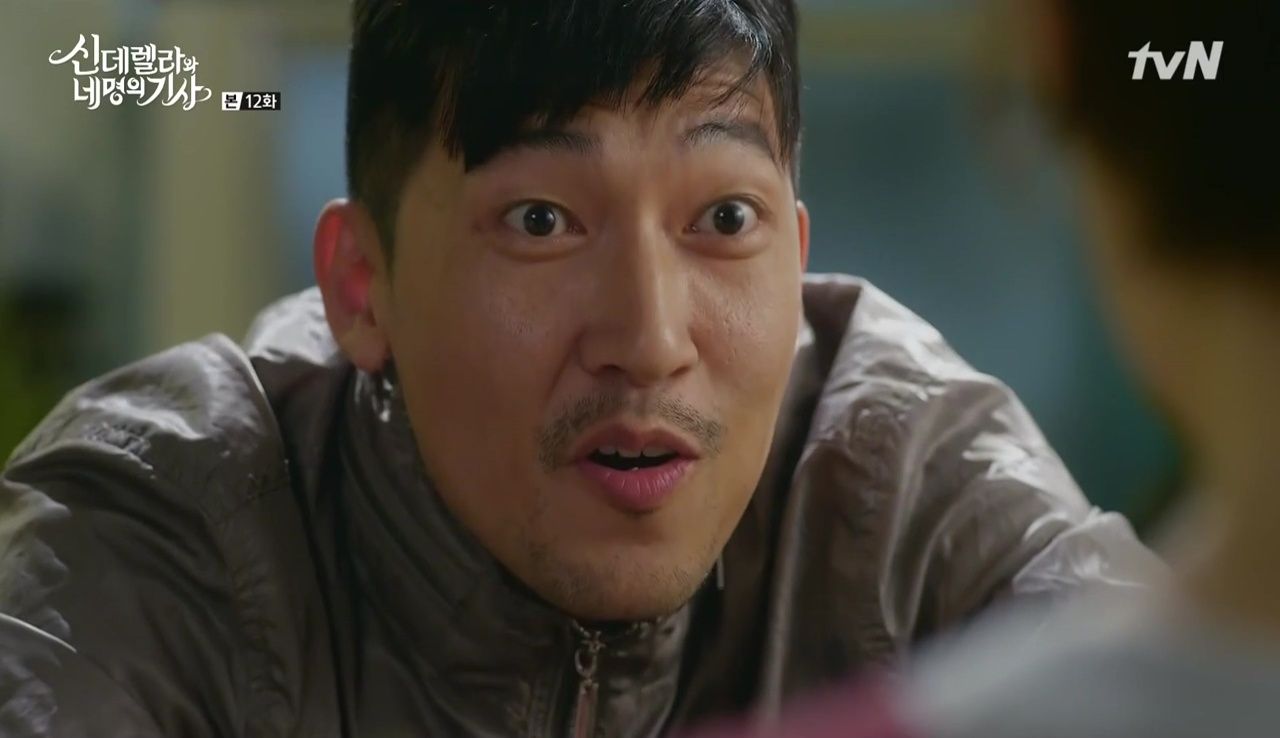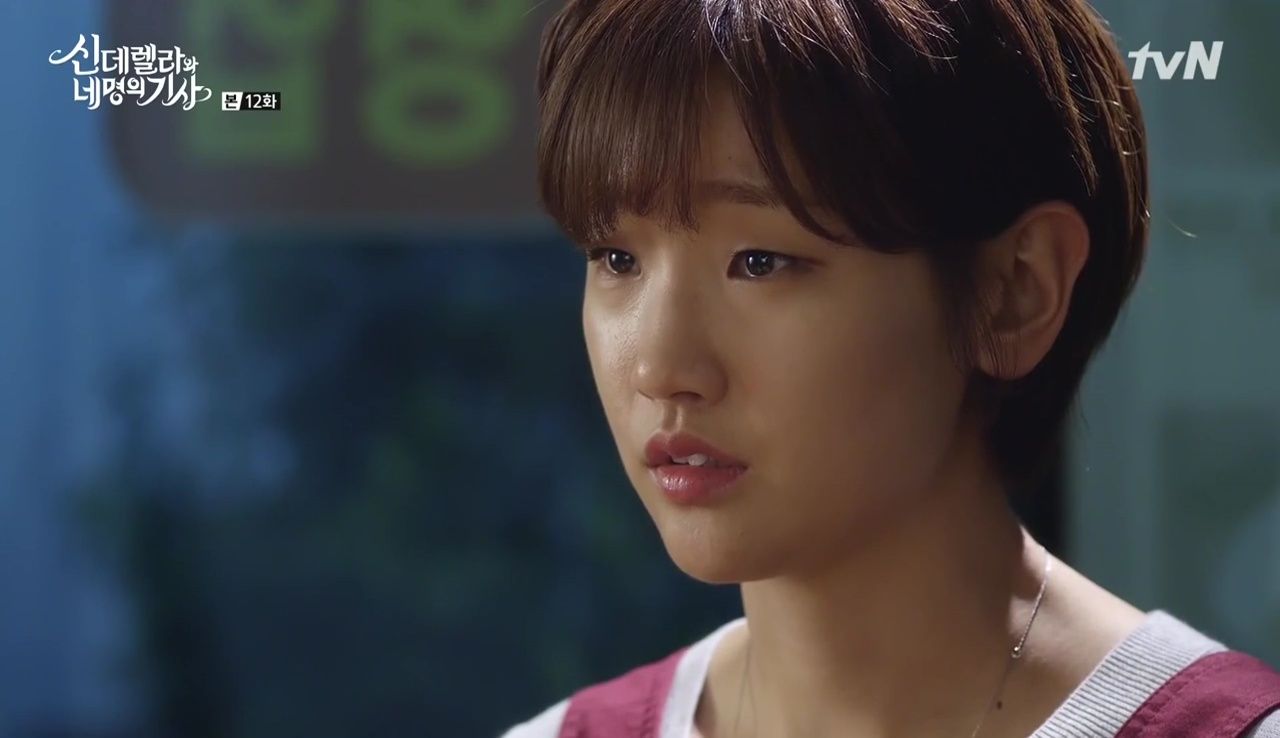 Ha-won and Young-jin meet at a restaurant, Young-jin scarfing down his food as Ha-won stares almost longingly at him. She brings up her mother's columbarium fee that Young-jin paid, asking if what he said about him and her mom is really true. Young-jin spins a pretty tale about how he and her mother were friends in school, but they realized their feelings for each other too late.
Young-jin reaches across to hold Ha-won's hands. He starts talking about how much she's grown and the fun they had together when she was little, but Ha-won just stares at the holes in his tattered jacket. Quickly excusing herself for a moment to "meet a friend in the area," Ha-won dashes off to a department store to buy Young-jin a new jacket. Awww.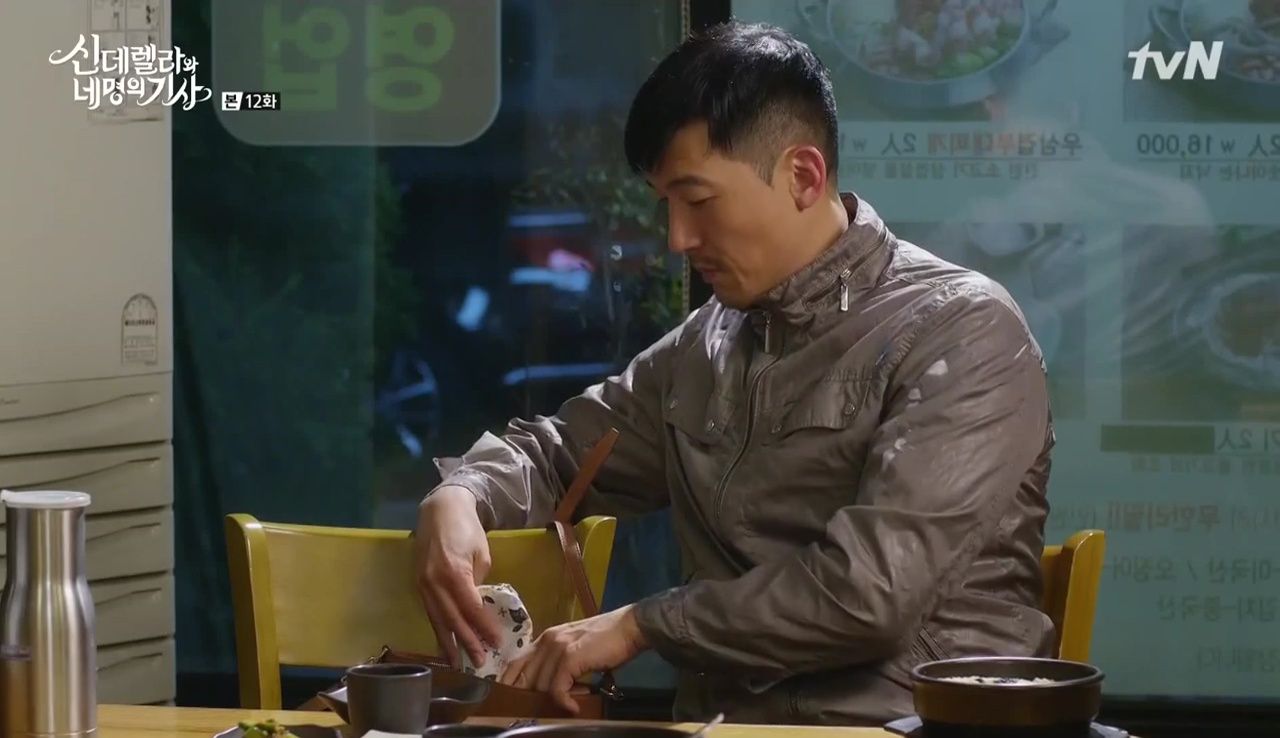 Shopping bag in hand, Ha-won returns to the table… to find Young-jin going through her bag. Ha-won ducks behind a corner and watches as her would-be father rifles through her belongings, looking for cash. Oof, the look in her eyes.
Young-jin quickly hops back to his seat when Ha-won "returns." She asks right off the bat if it's true that he's struggling financially, and Young-jin affirms it, adding that he so wants to be able to live with his beloved daughter. Getting a sneaky look, he says carefully, "If you give me a bit of money for that…" but Ha-won says she doesn't have any money either.
Quickly switching tactics, Young-jin suggests that if it's difficult for Ha-won, then she could always ask that Hanuel Group grandson, Ji-woon. Ha-won is shocked to hear that Young-jin knows him, and Young-jin lets it slip that Ji-woon gave him money to take out Ha-won. Ha-won is in disbelief that Young-jin accepted money from Ji-woon, and abruptly leaves the table.
Hye-ji drowns her sorrows at a bar, where she's joined by an old friend, Joon-soo. Said "friend" immediately starts hitting on her, and Hye-ji doesn't push him away. Their interaction is witnessed by one of Hyun-min's friends, who calls to tell Hyun-min all about Hye-ji's new love interest.
Ji-woon considers the White Day candy box he bought for Ha-won. He starts texting Ha-won to meet, but in the end he decides that it wouldn't be right to give her the gift now, given what she's going through. Just then, he receives a phone call from Young-jin, though we don't hear what is said.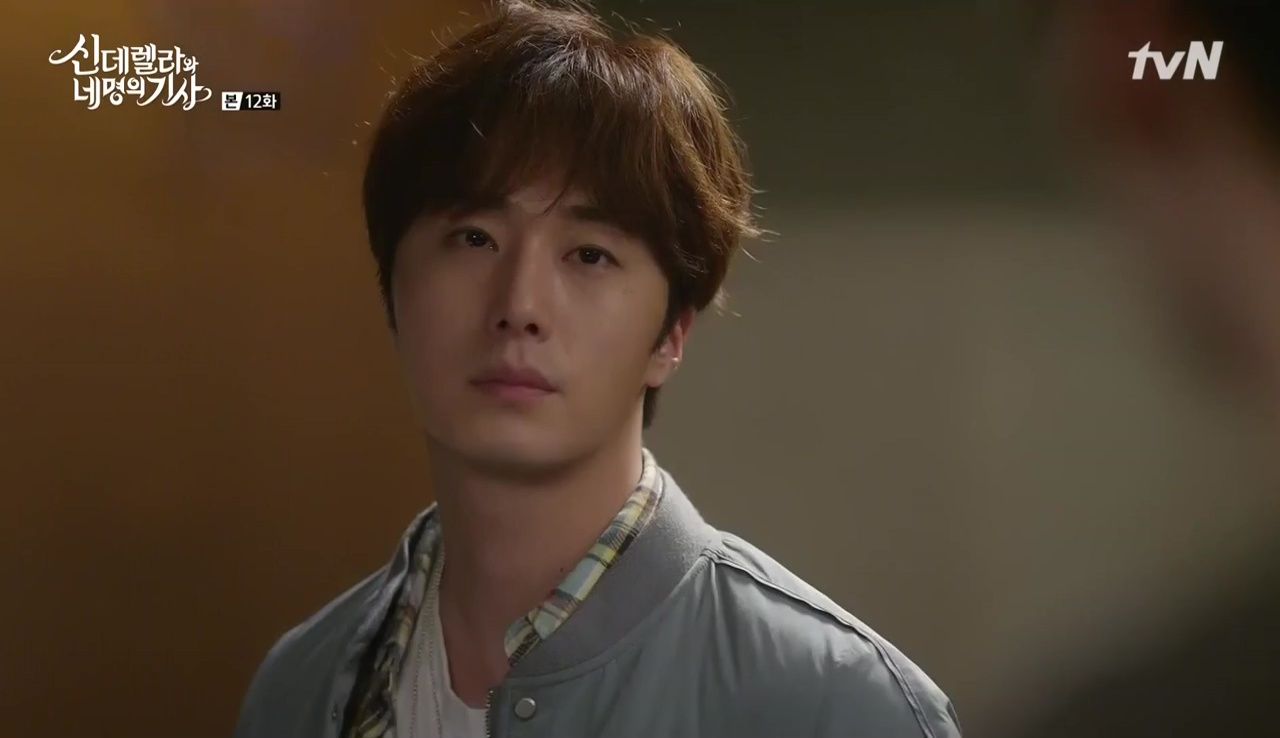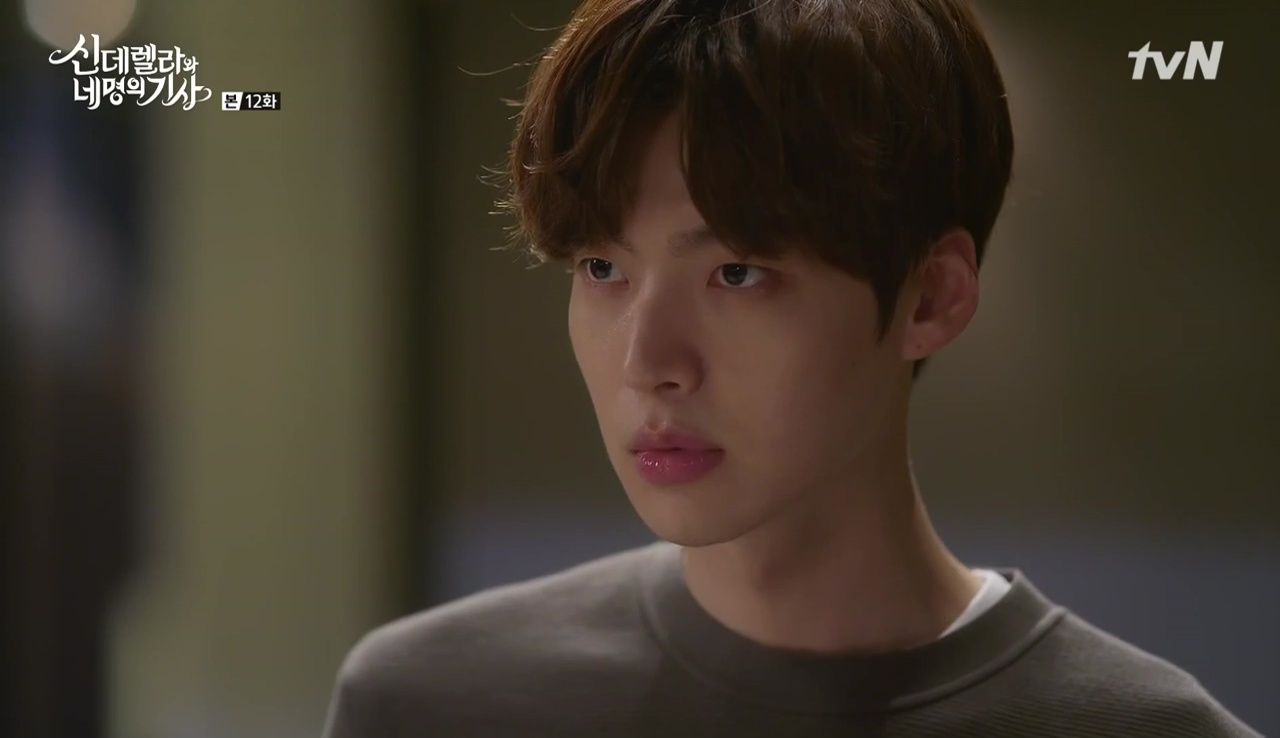 After his phone call with Young-jin, Ji-woon leaves his room and comes across Hyun-min pacing in the courtyard. Hyun-min asks if he's on his way to Hye-ji, but Ji-woon has no idea what he's talking about. Tossing Hye-ji's storage keys to his cousin, Ji-woon tells him, "Let's stop with these games, already. Just do whatever you want to do. If you're that concerned about her, take care of her yourself."
Ha-won is trudging back to Sky House when she runs into Ji-woon. He asks her what's wrong, and Ha-won answers, "Do you pity me?" Ji-woon is at a loss for words when Ha-won half-yells at him for giving money to Young-jin. She continues that she had felt a kinship with Ji-woon when he told her of his own family troubles, but now she knows they're nothing alike.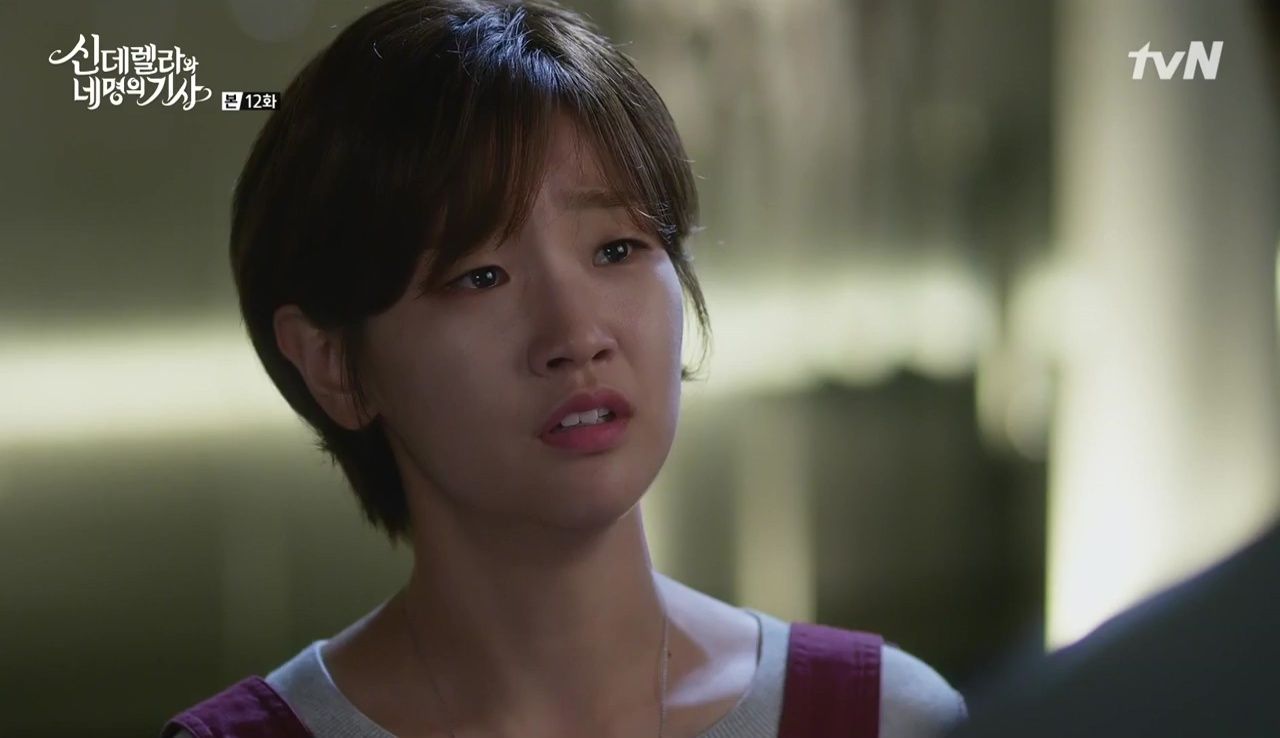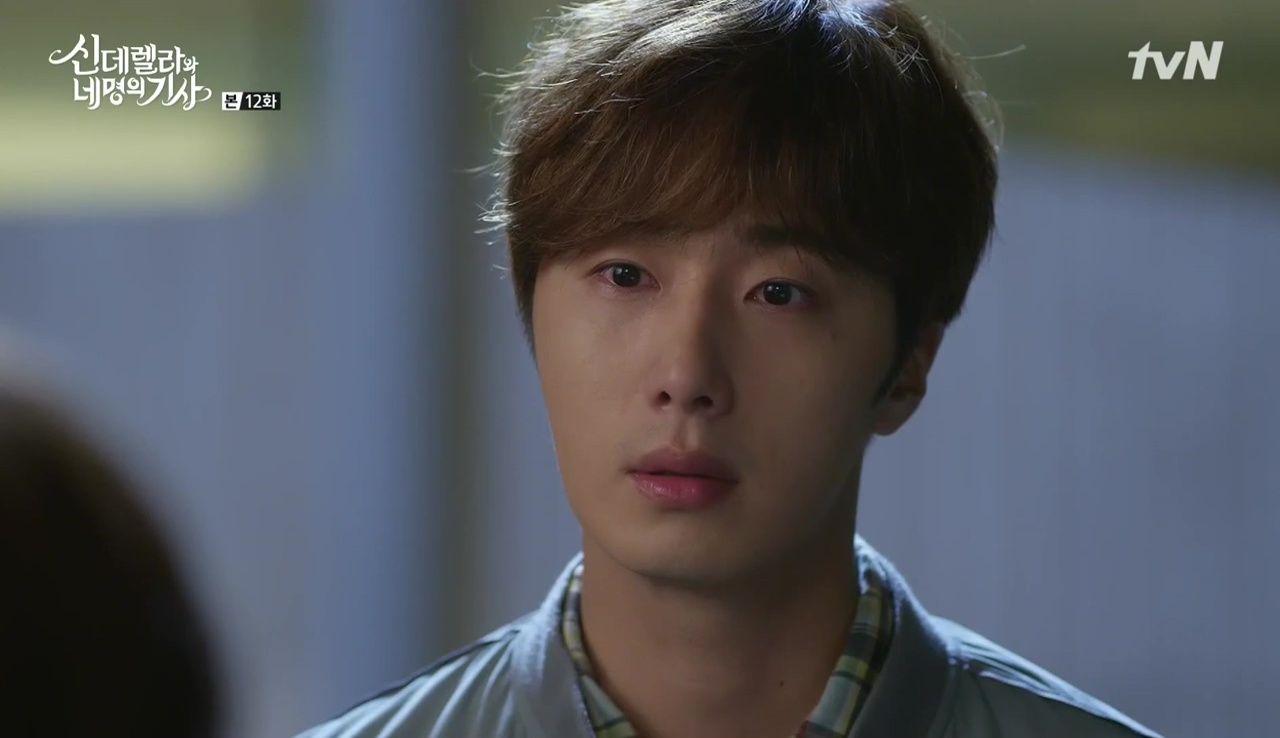 Ha-won bitterly says that she wasn't born into a rich family like him, and it's hard enough to live her own life, but now he's put her in an even more pathetic situation. Ji-woon tries to stop her when she walks off, but Ha-won just tells him not to involve himself in her life again.
Ji-woon thinks back to Young-jin's phone call and we hear their conversation. Young-jin had asked if Ji-woon could help him get a fully leased apartment in Seoul to live in with Ha-won. Surprised, Ji-woon had asked if Ha-won knew that Young-jin was asking this of him, but the smarmy man assured Ji-woon that not only did she know, but it was Ha-won's idea to ask. Ok, you're now a bad man.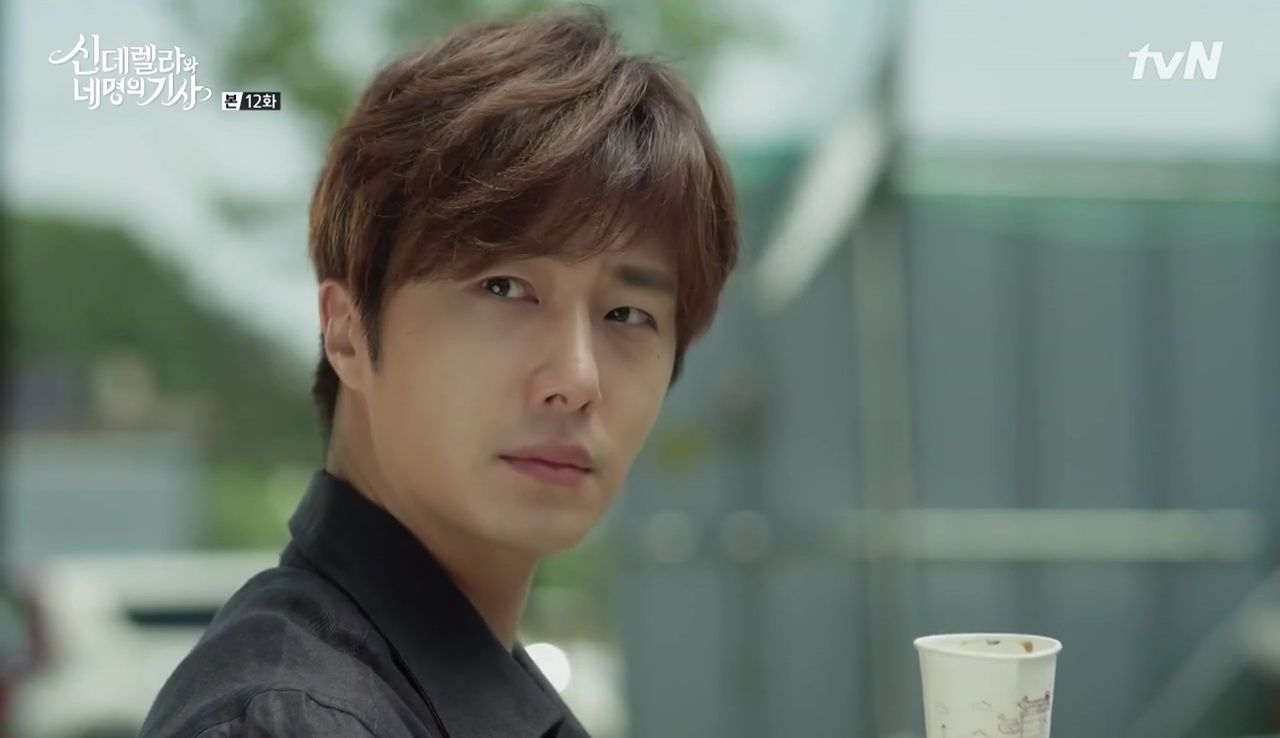 The next day, Ji-woon goes to Young-jin's construction site and overhears him bragging to his colleagues that he's got himself a nice sponsor. Suspicions aroused, Ji-woon grabs Young-jin's discarded coffee cup, presumably for a paternity test.
At the same time, Ha-won brings her checkbook to the bank, thinking about how Young-jin had asked her for money. No! Please, do NOT give that bad man your hard earned money!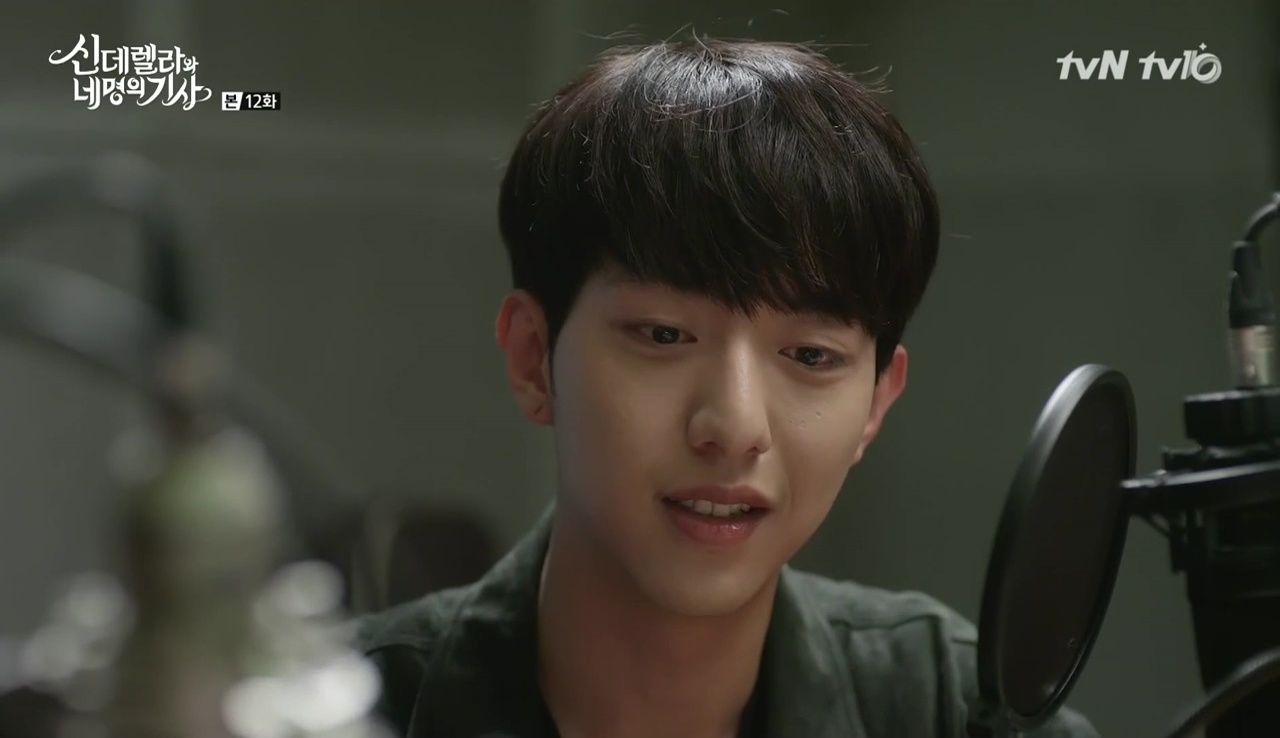 Seo-woo has a radio interview discussing "Confession," his new song. The interviewer mentions that many fans are wondering if the lyrics are about his first love, and Seo-woo admits that his first love is "passing by him" right now.
When asked to describe her, Seo-woo gives a heartfelt – but anonymous — description of Ha-won, adding, "When a guy like me confesses his feeling for her, she doesn't even bat an eye and seeks out the person she loves." Hold on, I need to pick my heart back up — I think it's shattered into a thousand pieces somewhere.
Outside the studio, Stepsis is beginning her plan to ensnare Kang Seo-woo, practicing the "fateful" encounter she plans to have with him. However, her dramatic entrance is ruined when she's nearly run over by all his screaming fan girls, including Ha-won's friend, Ja-young.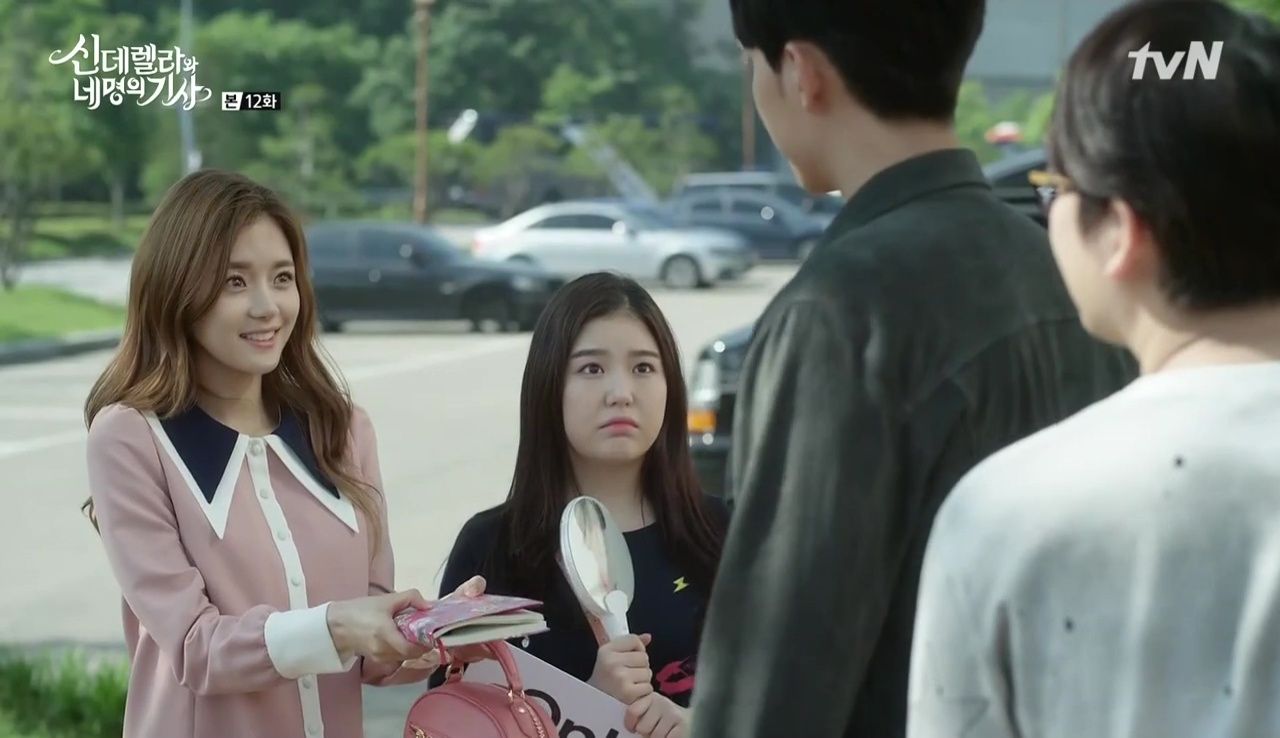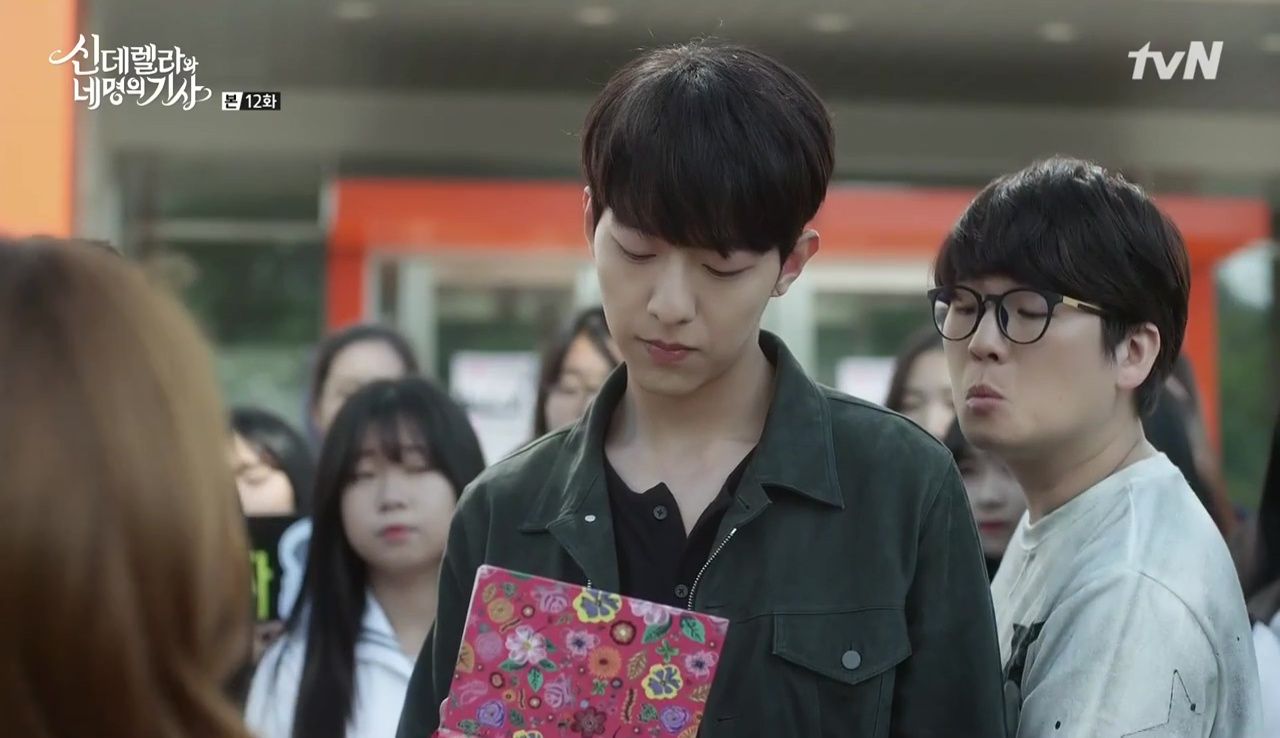 Stepsis and Ja-young exchange a few barbs, with Stepsis scoffing at Seo-woo's low standards if Ja-young is his fan. Taking offense, Ja-young calls out a loud "Oppaaaa!" Seo-woo looks up from fan signings and sweetly greets Ja-young as "School Uniform." Grinning ear-to-ear, Ja-young points at Stepsis and keeps shouting, "She's Ha-won's sister. You know, the one with the rotten personality." Hah!
Seo-woo makes his way through the crowd of fans and holds out his hand for Stepsis' autograph book. Cheshire smile in place, she hands it over for him to sign, posing prettily as he writes something inside. Seo-woo hands the book back and gives Ja-young a friendly shoulder pat before walking off. Ja-young and Stepsis both eagerly look in the book to see his message: "Be nice to Ha-won!"
Ja-young cackles and says that Stepsis is on Seo-woo's bad side now. She then bounds off after her oppa, leaving Stepsis hissing in anger.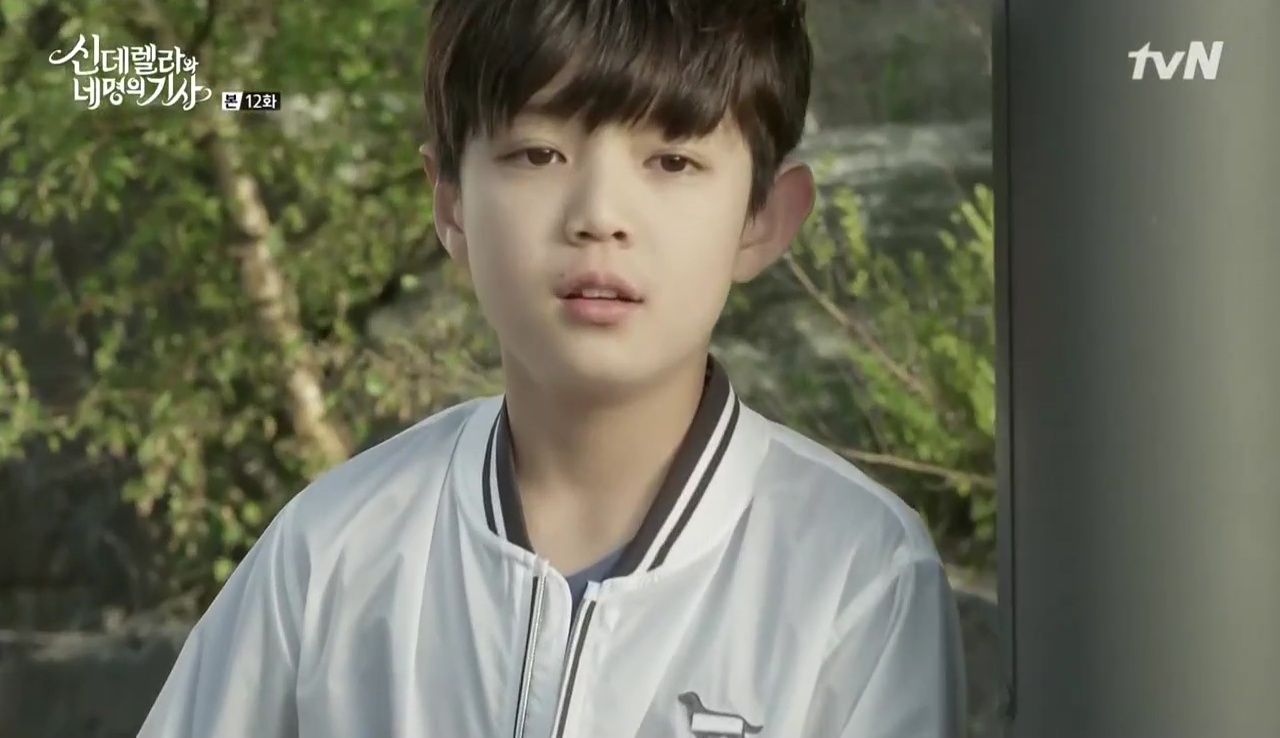 Hyun-min stares morosely at Hye-ji's storage key. We finally find out what happened to Hye-ji's brother, as Hyun-min flashes back to when he was young. He and her brother were playing with water guns when they ran across the street. Hyun-min had crossed safely, but Hye-ji's brother ran right into the path of an oncoming car.
Ha-won meets with Young-jin and hands over a wad of cash. He eagerly asks if this is the deposit for the apartment, but she answers that she's returning her mother's columbarium fees that he paid. When he asks why, Ha-won says that she can't accept him as her father.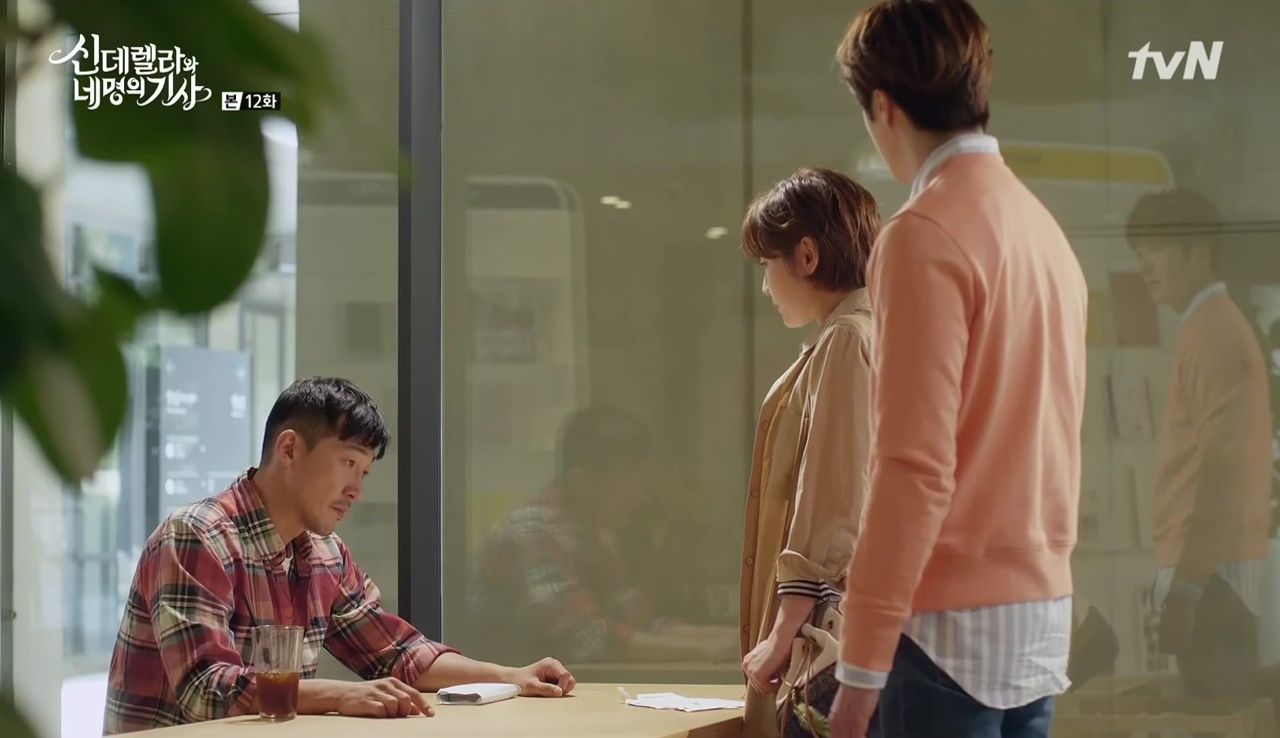 Young-jin stutters out that it doesn't matter if she believes it or not since they're tied by blood, but at that moment, Ji-woon arrives and slams down an envelope containing the DNA test results. Looking decidedly uncomfortable, Young-jin asks if Ha-won doesn't trust him. Ha-won picks up the envelope, and rips it up without opening it.
Ha-won turns to Ji-woon's stunned face and says that she doesn't need the test, since there's no way her mother would have loved a man like that. Ji-woon smiles proudly as Ha-won tells Young-jin that if he wants money, he should look elsewhere — she doesn't have any.
Ji-woon follows Ha-won out and grabs her wrist with a, "Let's go." He tells her to come with him on that drive they couldn't go on last time.
Hye-ji meets Joon-soo for a date. He asks if she's really over Hyun-min, but Hye-ji tells him it doesn't matter since they were just friends. Suddenly, they're interrupted by Hyun-min who calls out, "Just friends?" He pulls Hye-ji away from the table, telling Joon-soo to get lost before his girlfriend finds out about this "date." Oops.
Hyun-min drags Hye-ji to the car, and as he drives, he tells her that if she was going to date someone, she should have better taste. Hye-ji snaps at him to mind his own business and orders him to let her out of the car.
Hyun-min pulls over and heads straight for a 7-Eleven. He buys a beer and starts chugging it on the street. Telling Hye-ji he can't drive now since he's had alcohol, Hyun-min climbs into the passenger seat while Hye-ji scoffs.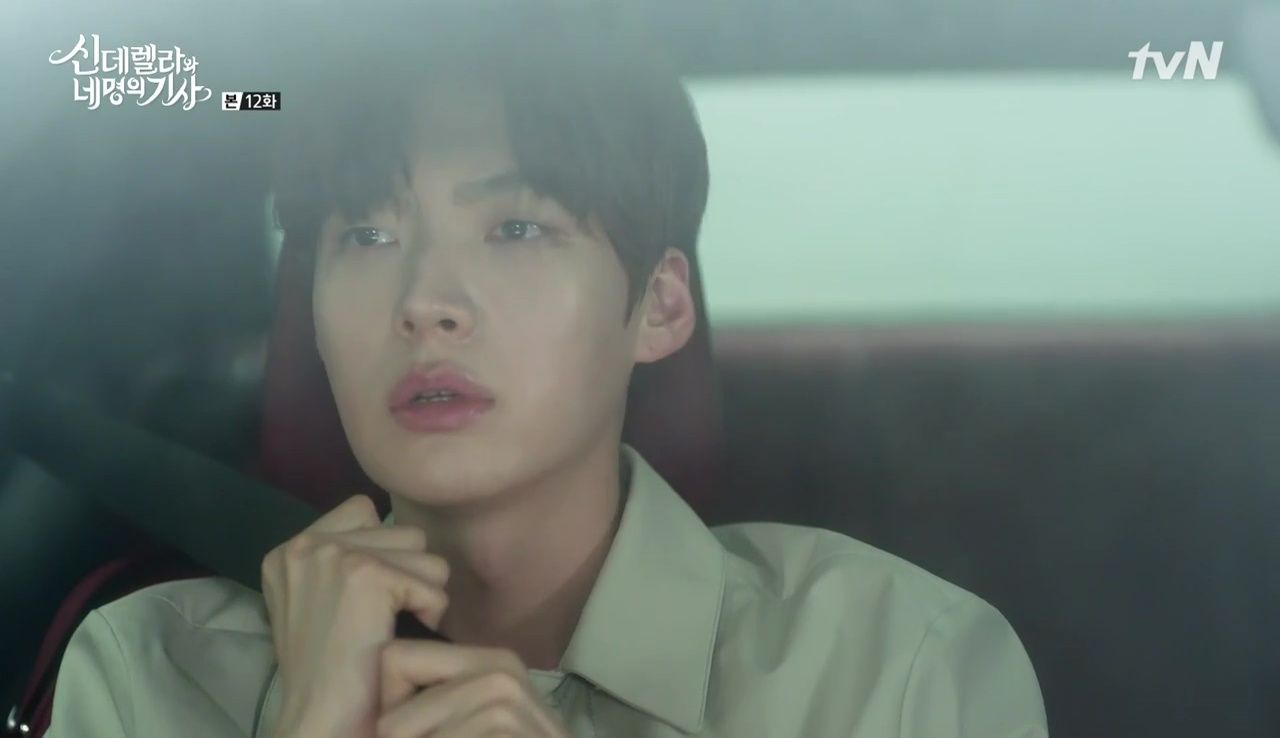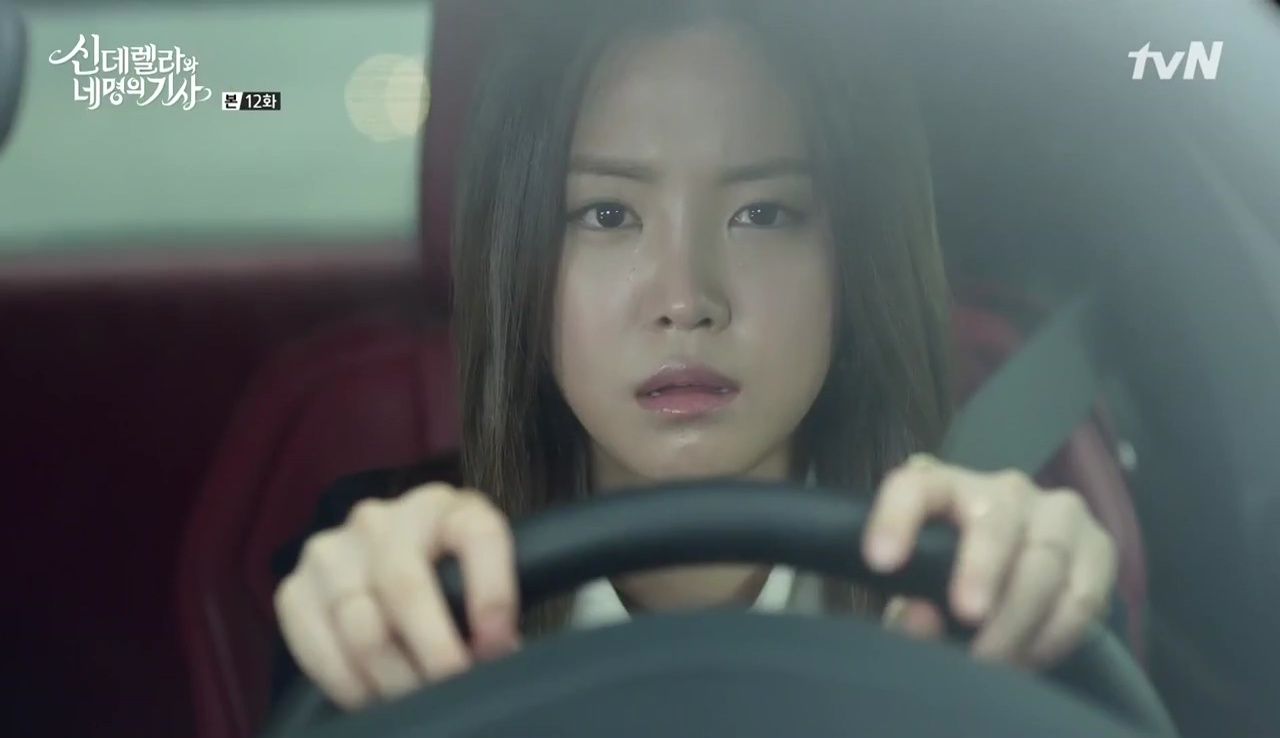 Seo-woo's manager confronts him about having a girlfriend after a reporter calls in with a rumor. Seo-woo swears that the radio show story was a lie, though he looks sadly out the window.
Oh my gawd. Hye-ji is driving Hyun-min's little sports car, going maybe five miles an hour down a busy street while Hyun-min cowers in the passenger seat, clutching his seatbelt like a lifeline. Hye-ji keeps asking for instructions, to which Hyun-min long-sufferingly answers, "We're in the left turn lane right now. We need to make a right turn!" Hye-ji just snarks back that she told him it was her first time driving since getting her license.
With the air of one resigned to his execution, Hyun-min grasps his seatbelt tighter and mutters, "Fine, just keep going straight. We'll get there one day, I guess, since the Earth is round." PWAHAHA! Oh my goodness, I can't breathe. What were these two doing with the melodrama when they have comedy gold right here?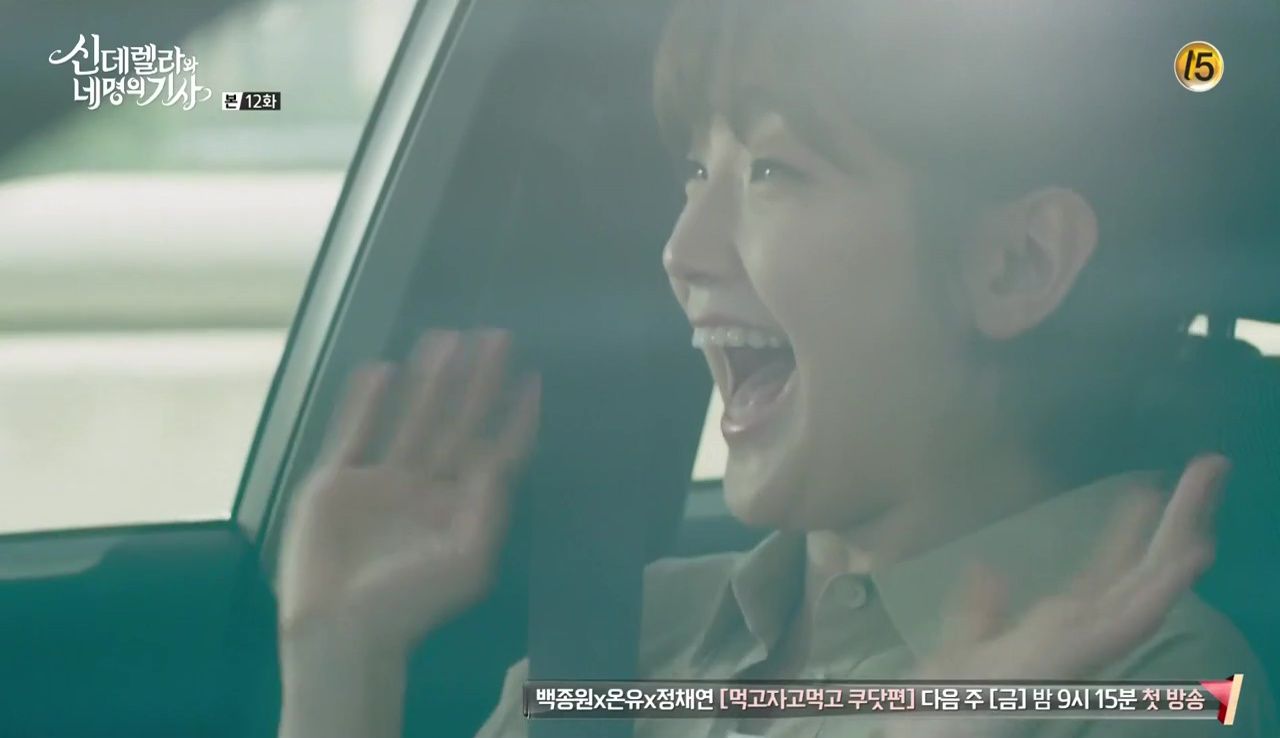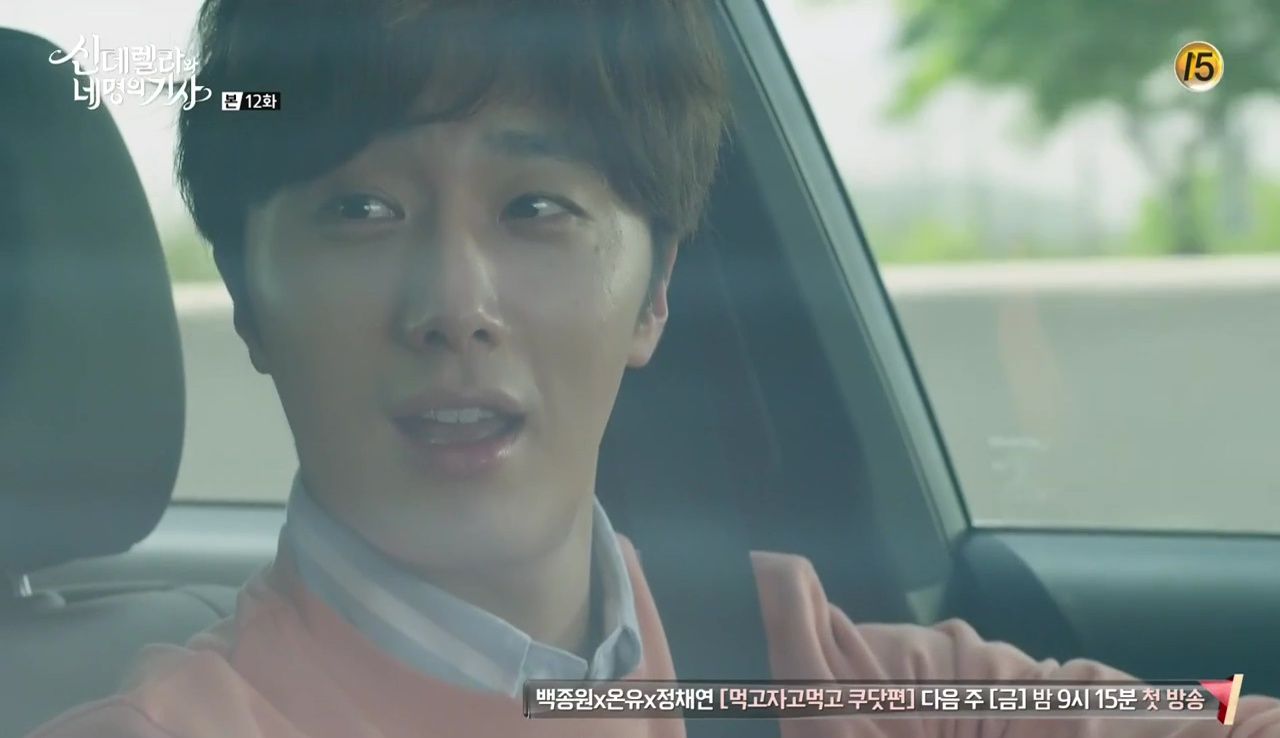 Ji-woon and Ha-won finally go on their drive, and they each apologize to one another; Ji-woon for getting involved in her business, and Ha-won for snapping at him. She thanks him for the envelope, saying it confirmed what she already knew: She trusts her mother.
Momentarily surprised when Ji-woon pats her head affectionately, Ha-won shakes it off and teases him that the slow ride is a bit of a letdown. Heh, challenge accepted. Ji-won steps on it and they zoom off, Ha-won squealing happily.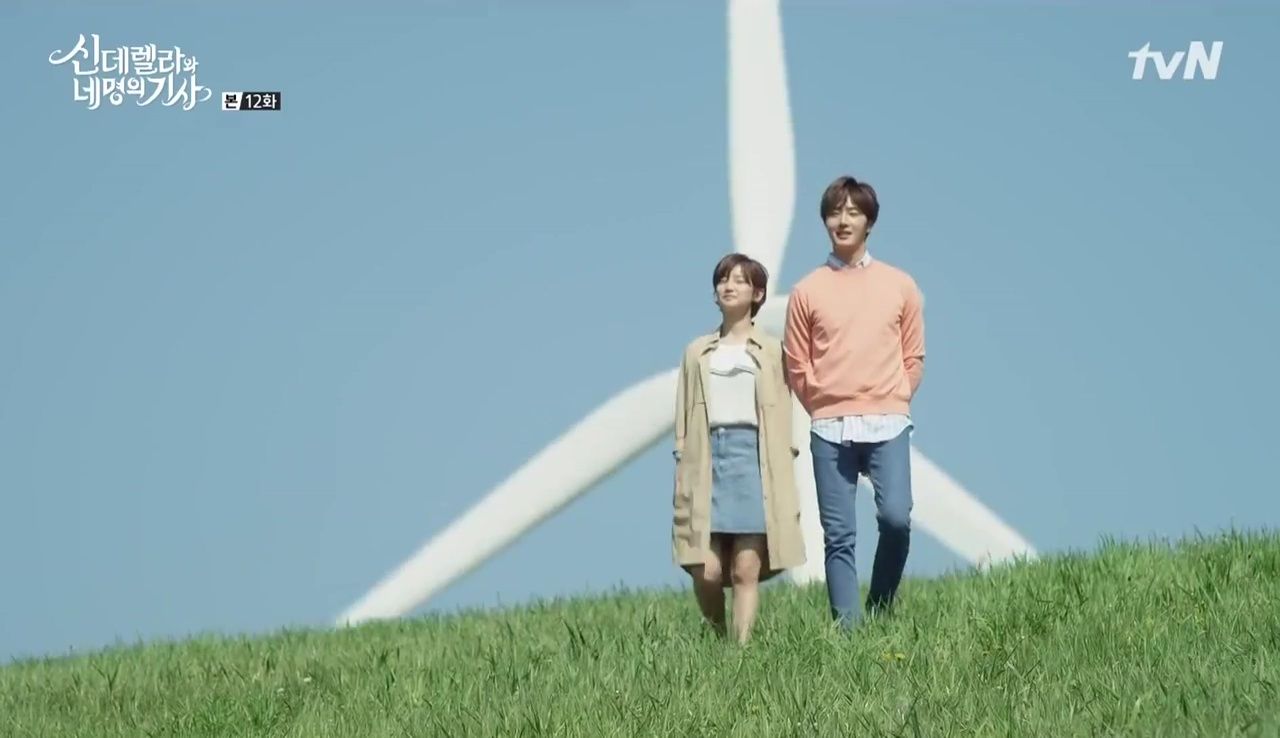 Ji-woon takes Ha-won for a tractor ride and Ha-won enjoys the views of giant wind turbines as they head up into the hills.
The two walk side-by-side through a hilly field, and Ji-woon admits that Ha-won wasn't wrong in assuming that their experiences were similar. He says it was his first time finding someone so like himself.
Ha-won agrees that it was her first time too, though she teases him for being so closed off in the beginning, always yelling at her to "Get lost." She calls him an ironclad wall that was difficult to get close to.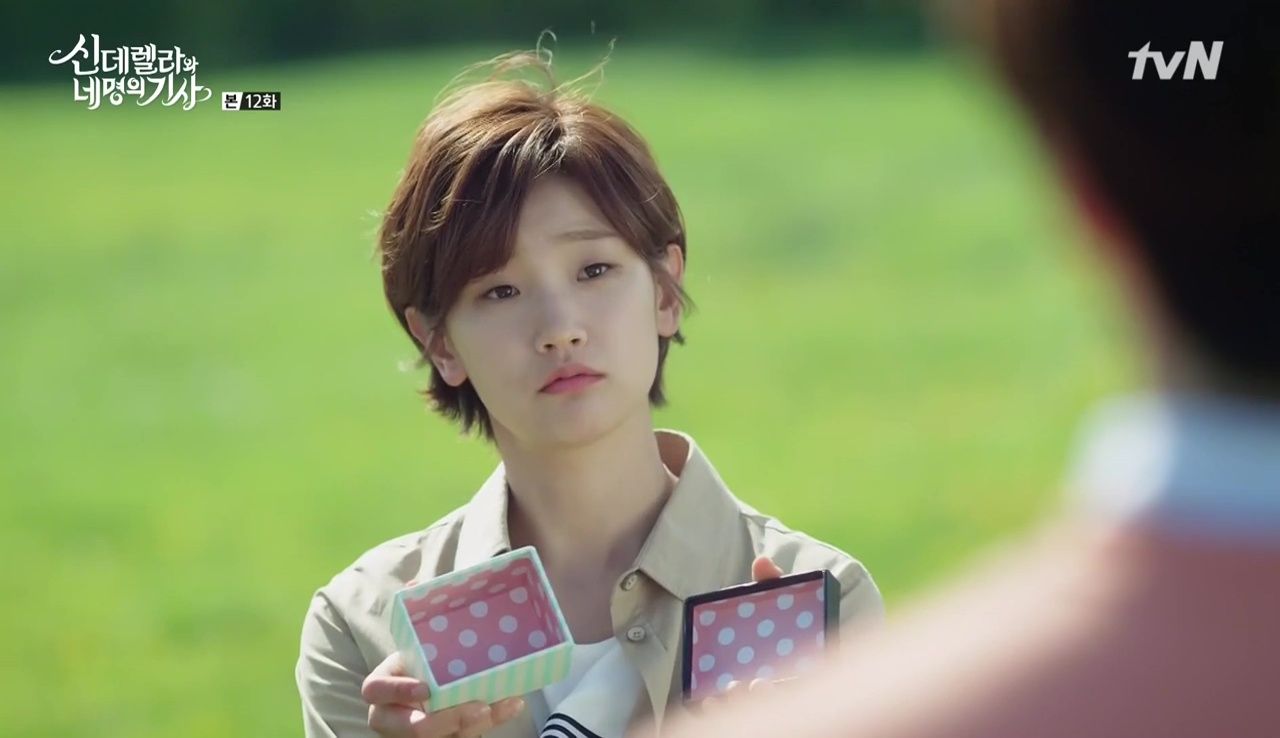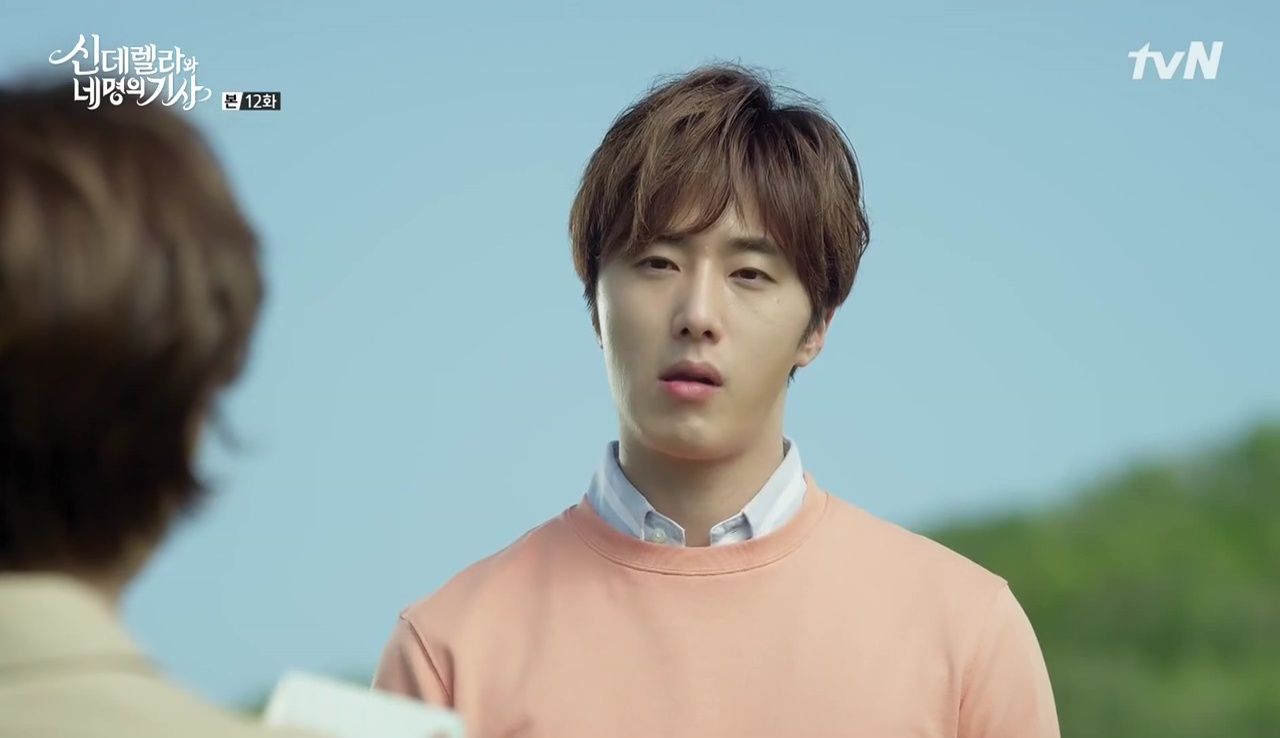 Ji-woon finally gives Ha-won her White Day gift, but when she opens it, her face falls to see there's nothing inside. She holds up the empty box and Ji-woon responds, "Can't you see it? They're my feelings for you."
Ha-won's pouty face pretty much says it all and she stalks off. Realizing he messed up, Ji-woon calls out that he bought candy for her on White Day. Hiding her smile, Ha-won asks what's with the empty box then. Ji-woon sheepishly admits that it all melted. Pfffft.
Looking straight at her, Ji-woon tells her that it's not Hye-ji, but Ha-won who has his heart. Ha-won looks up hopefully, and Ji-woon thanks her for getting close to him. "Just stay there," he says. "I'll be the one to get closer to you from now on."
Striding forward, Ji-woon pulls Ha-won in and kisses her deeply. After a moment, Ha-won reaches up to wrap her arms around Ji-woon's waist, returning his embrace. The camera pans around the beautiful hilltop as the two continue their kiss.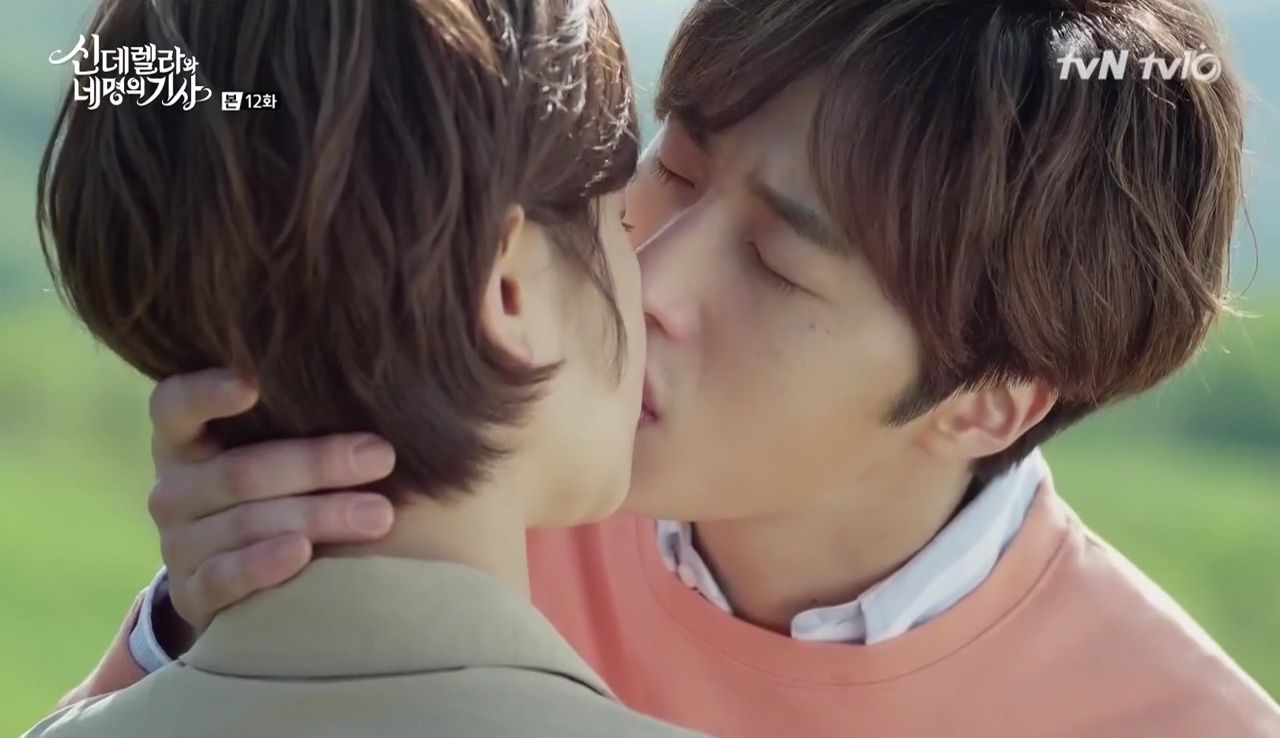 COMMENTS
Ermahgawd! Wow, ok, give me a moment to un-swoon myself off the floor.
There's so much that I liked about this episode, and much of that has to do with Ji-woon. He was certainly a busy boy this hour: rejecting Hye-ji and her clingy nonsense, telling Hyun-min to man-up and go for the girl, finding proof that Young-jin was no good, and finally topping it all off with a hillside confession complete with a toe-tingling kiss. I feel like the writers took all the action that he wasn't doing in the first few episodes and condensed it into the second half of the show. While I would have loved to see this kind of plot movement and chemistry between our leads earlier, I'm grateful to at least be getting it now. Better late than never, right?
I'm sure I wasn't the only one cheering when Ji-woon set Hye-ji straight, telling her what we've all been thinking: Don't use one person to replace another. But, as fist-pump-worthy as that was, Ji-woon's best move was the kick in the butt he gave Hyun-min. After nearly two weeks of just moping, I was so relieved to see Hyun-min actually make a decision and stand by it. I didn't even care (much) that he started chasing after Hye-ji, just so long as he was doing something other than staring forlornly out a window. This week saw the return of some of the fire that made Hyun-min's character so much fun to watch early on in the series. Plus, the car scene was hilarious. Who knew it'd be so funny to watch someone cling to a seatbelt? I think my stitches got stitches on that one.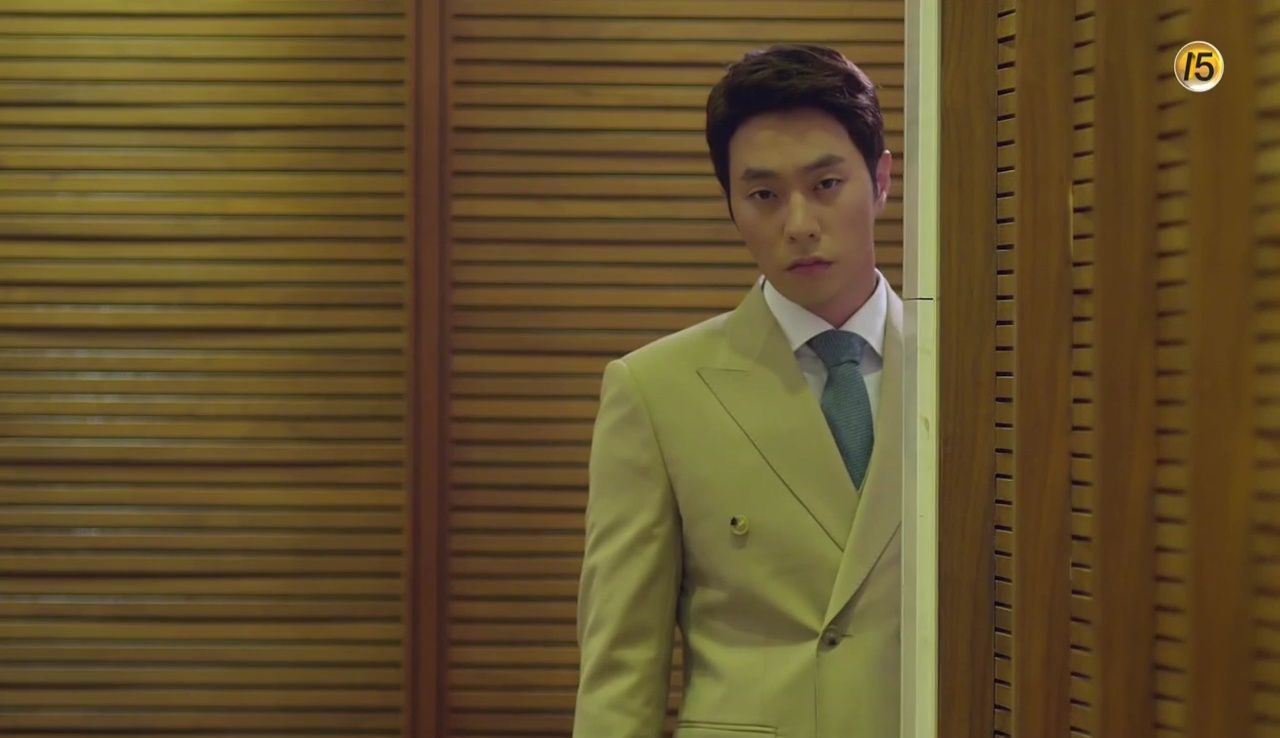 I'm getting more and more worried about Bodyguard Lee and the shady plan that his mother is concocting. The man is caught right between his loyalty and affection for Grandpa Kang and his blood ties to his mother. I'm glad to see that he does have enough sense to call Hwa-ja out about all her machinations being for his benefit, but if she really is the mastermind we've been led to believe, then it may turn out that he won't have much of a say in the end. Sadly, just his decision to keep their relationship a secret could be enough to point fingers, and Grandpa Kang can be scary when he feels betrayed.
As much as I enjoyed the beautiful hilltop kiss (and plan to re-watch it over and over), it's now past the point of no return for our young lovers. Those two are definitely dating, and as we were all warned early on, that is strictly forbidden in Sky House. It's a relief that Ji-woon chose to take that final step to Ha-won, because now that Grandpa Kang's One Rule is applicable, Ha-won might be inclined to slink away, sacrificing her own happiness as punishment for breaking the rules. Ji-woon is going to have to rise to the occasion and fight to keep ahold of his girl… or maybe he can just kiss her senseless a few more times. I know which one I prefer.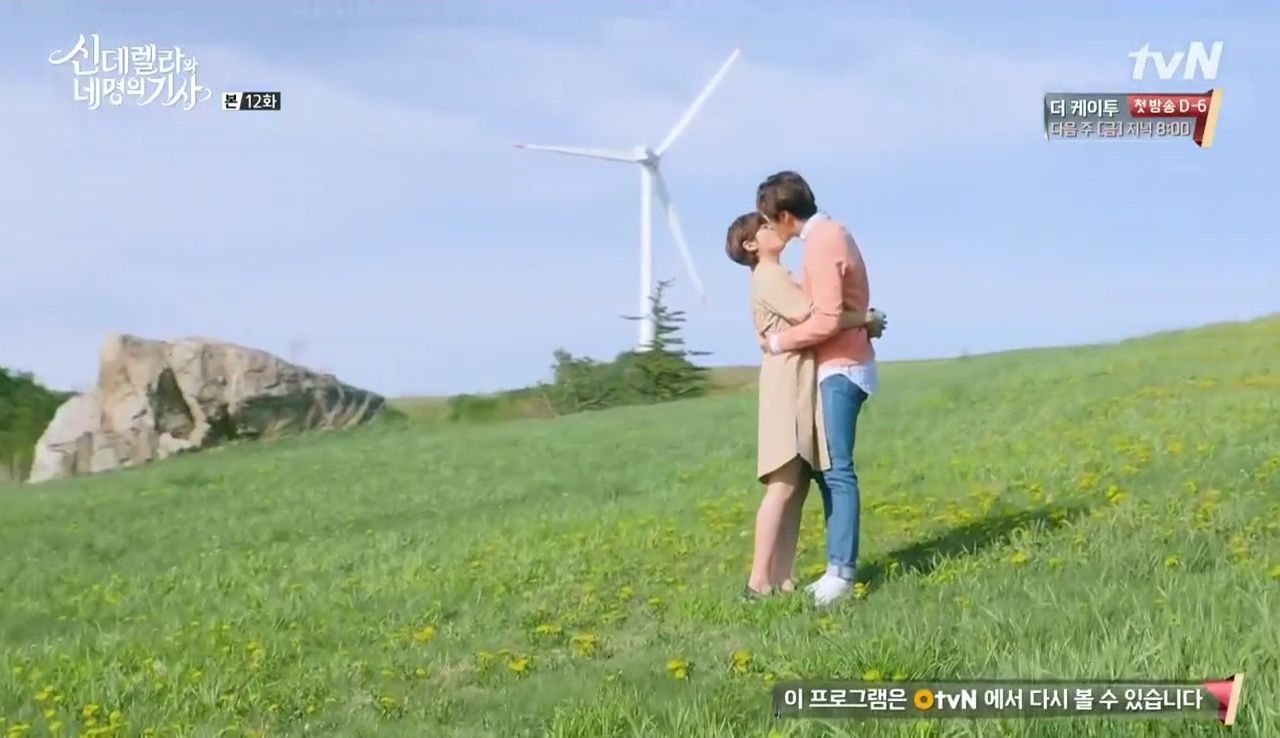 RELATED POSTS
Tags: Ahn Jae-hyun, Cinderella and the Four Knights, featured, Jung Il-woo, Lee Jung-shin, Park So-dam