Go Soo suits up for GQ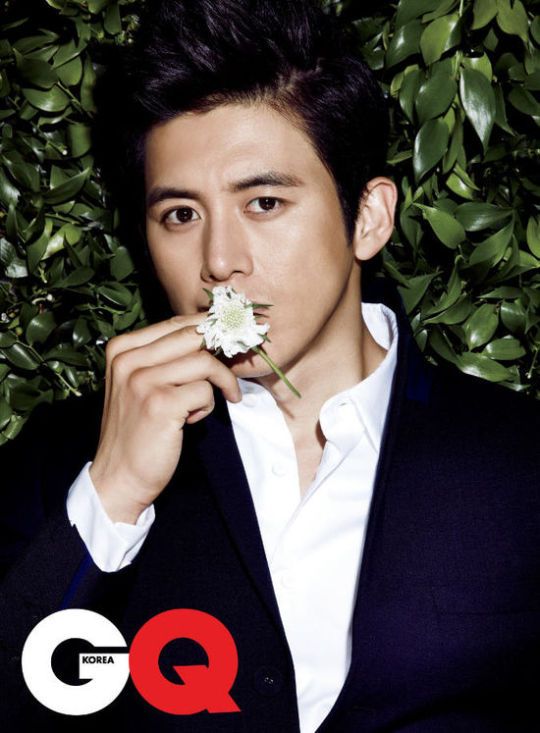 *Sigh.*
Go Soo, why so pretty?
Also, what's with the random rubbing of self on plants?
…and the business suits worn in the deep dark jungles of…sidewalk foliage? Is he on his way home from work after a 3-cha bender, which explains the dress, the document pouch, and the inability to walk a sidewalk properly? "Oops, stumbled here, might as well stop off for a nap while I'm here in this shrub"?
Potentially-inappropriate-plant-love aside, the actor also known as "Go-vid" (Go Soo + David, as in Michaelangelo's) is looking mighty nice in September's GQ magazine.
javabeans: The thing that cracks me up about this GQ shoot is that it's a GQ shoot… but it's like they shot it in an hour outside the office. What, did somebody steal your budget for the month? Did that other spread spend way too much on designer labradoodle sweaters and gold-leaf toenail art and leave nothing for the rest of the magazine?
girlfriday: Their budget was one suit, lots of hair gel. No lighting.
javabeans: It's like some big star backed out at the last minute — Han Ye-seul, is that you? — and Go Soo was like, hey I'm buddies with the guys over there, I'll just pinch-hit. It's like when Bryan Williams pops in on the Daily Show when their big star bails last-minute, since he's in the next-door studio.
girlfriday: Or, they were like, Go Soo's so pretty, no one looks at the background shit anyway. Let's just go shoot on the sidewalk.
javabeans: Or…Mr. Junior Photographer is trying to prove he can make art out of anything, even the parking lot?
girlfriday: That's a distinct possibility.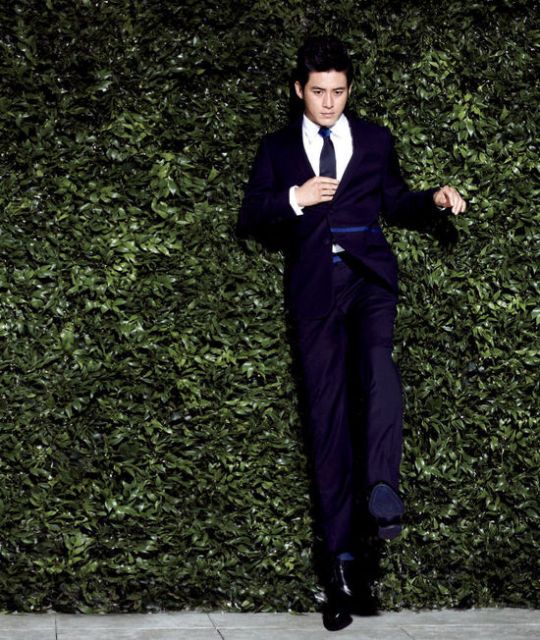 Via DongA
RELATED POSTS
Tags: conversation post, Go Soo, photo shoots