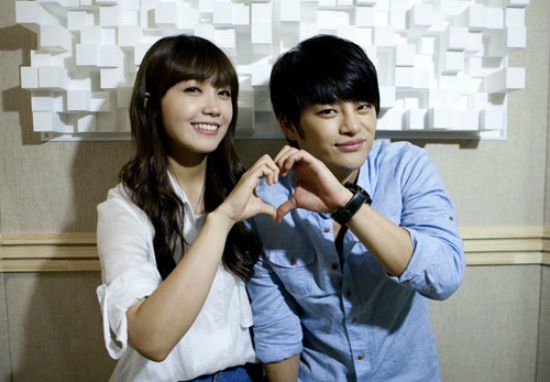 *Happy dance* What a nice treat for fans of tvN's hit drama Answer Me 1997 — leads Jung Eun-ji and Seo In-gook are doing a 2-part mini OST for the show, called [Love Story]. The '90s-set drama doesn't have an original soundtrack of its own since a huge aspect of the show's mood is set with era-specific music, one of its defining characteristics. So it's nice to get some music from the idols in the cast, since Jung and Seo can really sing. They're doing covers of '90s songs, naturally, and the first duet is a cover of Cool's "All For You."
Here's the original '90s version:
Cool – "All For You" [ Download ]
Audio clip: Adobe Flash Player (version 9 or above) is required to play this audio clip. Download the latest version here. You also need to have JavaScript enabled in your browser.
The show is getting an immense amount of attention and critical praise, not just because it's taking cable ratings by storm, but because it's got everybody talking. It seems like everyone has '90s nostalgia fever, fueled by the endless pop culture references packed into every minute of the show. You really get the sense that the writers just have the best time hiding little pop culture easter eggs in every scene. Just the cameos alone are a Where's Waldo of in-jokes.
The producers announced the duet OST as a special project to say thank you to the fans of the show, and released Part 1 with their cover of "All For You." Part 2 will be released in two weeks, to match the show's finale.
Jung Eun-ji and Seo In-gook's version:
Answer Me 1997 [Love Story] – "All For You" [ Download ]
Audio clip: Adobe Flash Player (version 9 or above) is required to play this audio clip. Download the latest version here. You also need to have JavaScript enabled in your browser.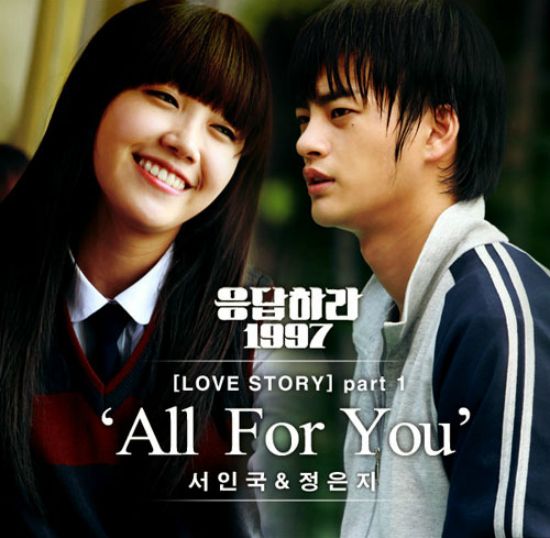 Via Chosun
RELATED POSTS