Secret Agent War gets a name change
girlfriday: So Secret Agent War is getting a name change… back to Level 7 Civil Servant. Um, does a step backward count as forward movement?
javabeans: It does if you're pointed in the wrong direction.
girlfriday: Hold on… *gets up and tries it* Now I'm just dizzy.
javabeans: Why even change your name a bunch of times if you're just going to readopt the original title in the end? Between this and School 5/School 2013/2013 School, we've got a year of really lame name-fiddling.
girlfriday: You've left out Chicken Man, aka Nice Guy, also Full House Take 2, and the totally unwieldy To The Beautiful You. It's a whole year of bad titles.
javabeans: At least those sort of made sense? But I'll play. There's Childless Comfort, Five Fingers, (Time Slip) Dr. Jin, and the king of them all, The King 2 Hearts/The King 2 Hearts/The King 2 Hearts (they were all different in hangul).
girlfriday: Ducking Too, Hurts?
javabeans: Or Da King, Too, Hurts. Punctuation is very important. Eats shoots and leaves.
girlfriday: My favorite is always I'm Sorry I Love You vs. I'm Sorry, I Love You. So, so different. I'm pretty sure I don't even know which is the right one. Is it the one with low self-esteem, or the one who's just coincidentally both sorry and in love?
javabeans: There's a comma. I know this because it's the less interesting one. Coincidence is always less interesting than self-hate.
girlfriday: Agreed. Coincidence is pretty much the least interesting thing of all.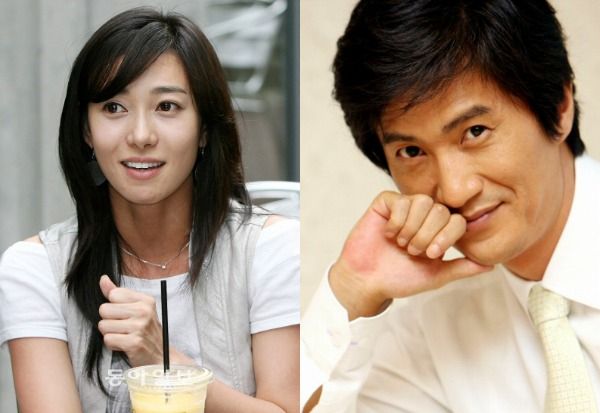 javabeans: So anyway, drama. Apparently it has also added a few more actors in the supporting roles: Jang Young-nam, who is brilliant and was also in the movie, by the way (she's been in everything, from Vampire Prosecutor to SNL Korea to Moon/Sun to Man of Honor).
girlfriday: She's surprisingly funny on SNL.
javabeans: I first saw her in comedy (Dal Ja's Spring) so I was more surprised that she's so awesome in drama. I love her in everything, though I don't necessarily love everything she's in. Then there's Ahn Nae-sang (Moon/Sun, High Kick 3).
girlfriday: And Chansung, who's an idol. Does he have any credits?
javabeans: I saw him in Unstoppable High Kick, briefly. He was a tertiary character. What's below tertiary? Quad…riery?
girlfriday: Qua… um… let's just go with satellite.
javabeans: The latest addition is Ha Shi-eun as the heroine's friend, who's a carryover of this writer-producer from Chuno. Oh! Apparently the hero with the weird name has a full name now. It's not Gil Ro (which is weird), but Han Gil-ro (which is still weird).
girlfriday: Oh it's helpful that he finally gets a last name. It's like almost Gilroy but not. I find it weird to name a character something that is hard to pronounce in your own language. But that's just me.
javabeans: Can we just call him Gillow? That's what it sounds like. Or, you know, if he wants to be cool he can just be 'Lo.
girlfriday: That's what we should call him.
javabeans: Yo, Lo. I'm going to say that ALL THE TIME. With inflection. And rhythm. I'mma dance to it. Yolo.
girlfriday: E'erybody, do the Yolo!
Via Osen
RELATED POSTS
Tags: Choi Kang-hee, conversation post, Joo-won