First look at KBS's Mandate of Heaven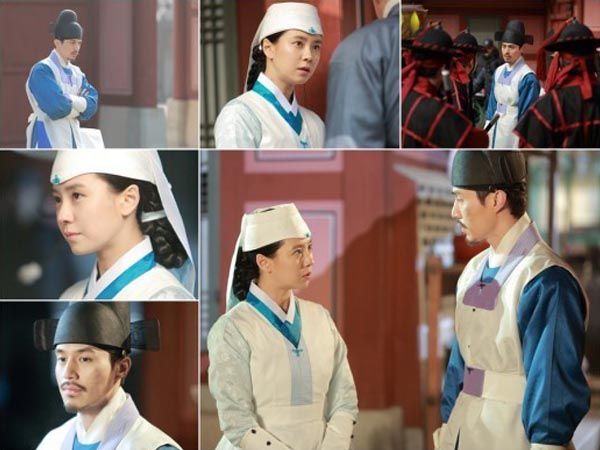 The first stills are out for sageuk thriller drama Mandate of Heaven, which began shooting this past week in Suwon, Kyunggi-do. Although we're only given the briefest of looks at the show, I do think Lee Dong-wook and Song Ji-hyo are looking good. He plays Choi Won, the royal physician and doting father turned fugitive (thanks, conspiracy plot) who's out to clear his name and save his daughter. Song plays his assistant Hong Da-in, whose description merely describes her as having a proud personality. I can totally see that.
Song Ji-hyo looks so at home in sageuk — and she's got a lot of experience on that front, with projects like Jumong, Frozen Flower, and Gye Baek — and I have faith she'll pull out strong performances here. Lee Dong-wook strikes me as having a vaguely modern look, but then I wonder if that's because it looks like he's just wearing his normal facial hair, having changed nothing to go sageuk. If ever a star wanted to use a drama as an excuse to grow out his 'stache, somehow I feel like Lee Dong-wook would dig it.
I'm not sure how much of the show will fixate on the medical aspect, given that our main characters are physicians at court and the king becomes the target for poisoning. On the other hand, I haven't heard this being described as a medical sageuk (not like, say, Dr. Jin was) so I hope it'll be more of a mystery-conspiracy-thriller than anything. And I wouldn't say no to a little romance either. Ahem.
Other cast members include Yoon Jin-yi (A Gentleman's Dignity) playing the bright-natured adn tomboyish daughter of a bandit, Im Seul-ong (Personal Taste) as the young crown prince "who lives day by day amid an uneasy life," Philip Choi (Empress) as our hero's childhood friend and another physician, and Song Jong-ho (Answer Me, 1997) as the detective who's out to chase down our hero.
Mandate of Heaven airs after IRIS 2, and premieres in April.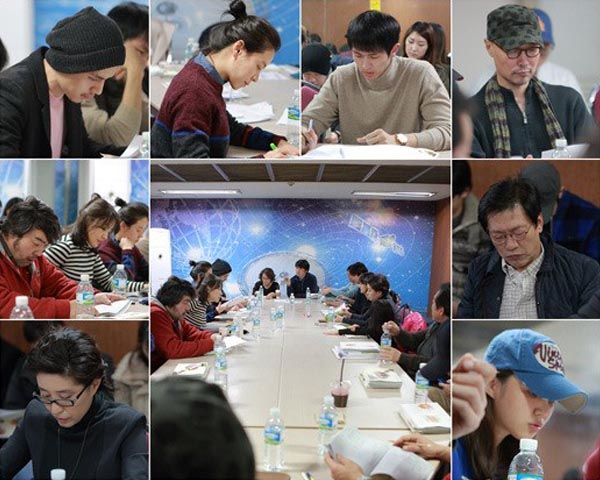 Via TV Report
RELATED POSTS