Kim Jae-won and Jo Yoon-hee star in weekend drama Scandal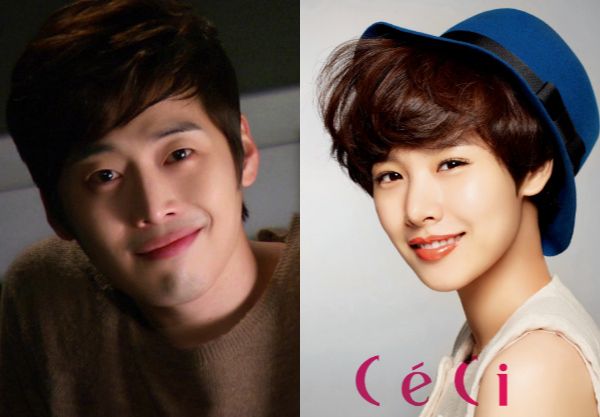 Well that's a saucy title. If your drama's called Scandal, it'd better raise some temperatures to live up to its name. MBC has a new weekend drama in the works that's set to follow Hundred Year Inheritance, and Kim Jae-won (May Queen) and Jo Yoon-hee (Nine) have signed on to headline. Well at least Kim Jae-won dropping the Lee Bo-young drama doesn't mean it'll take any longer to see him back on the small screen.
The new drama comes from the PD of East of Eden (he's since worked on Best Love and Golden Time, but not as the head PD), and the writer of Twinkle Twinkle and Who Are You. The story doesn't sound any different from the average weekend fare though: Kim Jae-won stars as a hotheaded detective who falls for "a beautiful woman" and lands in some sort of scandal with her. That's literally the heroine's main descriptor — that she's beautiful. She's even got a pun-name, meaning "elegant beauty." Yes, but does she have a job? A tick? I'll take anything.
In the course of the drama, the hero will come to discover that his own father was the man who kidnapped him when he was a child. So, family birth secrets and violent skeletons in the closet? Somehow I was expecting more scandalous affairs, less kidnapping. But the romance seems to be on the lighter side of things, described as an earnest relationship with a heroine who's bright and cheery.
I still have yet to figure out what is so scandalous about falling for the girl, unless she's married, a convicted criminal, a fellow detective in your no-dating precinct, or the Bacall to your Bogart. Either this drama is hiding a deep dark secret, or it should be renamed Vanilla.
Scandal is gearing up for a July premiere on MBC.
Via Osen
RELATED POSTS
Tags: Jo Yoon-hee, Kim Jae-won