Kim Joon leads cable drama City of the Sun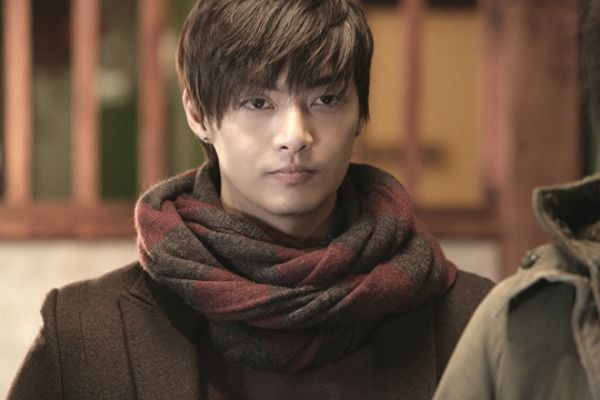 Cable station MBC Dramanet is gearing up to air a new 20-episode drama come the new year, titled City of the Sun, and already has managed to sell to both Japan and China. Perhaps we can attribute that to its source material, since the project is based on a novel by Japanese author Ikeido Jun (Tetsu no Hone, or Bones of Steel), which was then adapted into a Japanese drama in 2010.
The project will give Kim Joon a nice bump up to leading man status as City of the Sun's titular role, although I guess calling it "titular" only works in Korean because the word for sun is tae-yang, and that's his character's name. The drama is about a young man who works at a construction company and harbors ideals of building people homes to live in, only to find that his company is engaged in corrupt activities.
The Japanese version mixed mystery with economics and was built around somewhat heavy material, but that didn't stop it from amassing praise. (The novelist also wrote the original book that was the basis for last year's drama Hanzawa Naoki, which recorded 42% ratings — the highest in Japan since the '80s.) So I can see the reason for Japanese interest in the Korean version, although I wonder if expectations ought to be adjusted given that this is MBC Dramanet, whose original shows tend to be smaller affairs, and the cast appears to be mostly lesser-knowns.
Kim Joon has done a few projects in the past years (weekend melo Endless Love, which ended recently, and Crime Squad in 2011), though I still think of him as number four of F4 in his drama debut, Boys Before Flowers. He was kind of terrible in that but oddly appealing, in spite of — surely not because of? — his hilariously bad English street talk. (Yo yo yo ma bro and all that.) But maybe a serious project like this is just the thing for him to stretch himself and show a more thoughtful side.
Directing City of the Sun is Park Ki-hyung (Gangster High, Whispering Corridors). The drama will premiere on Friday, January 30.
Via My Daily
RELATED POSTS
Tags: cable programs, Kim Joon