[Best Friends Forever] I will go down with this (friend)ship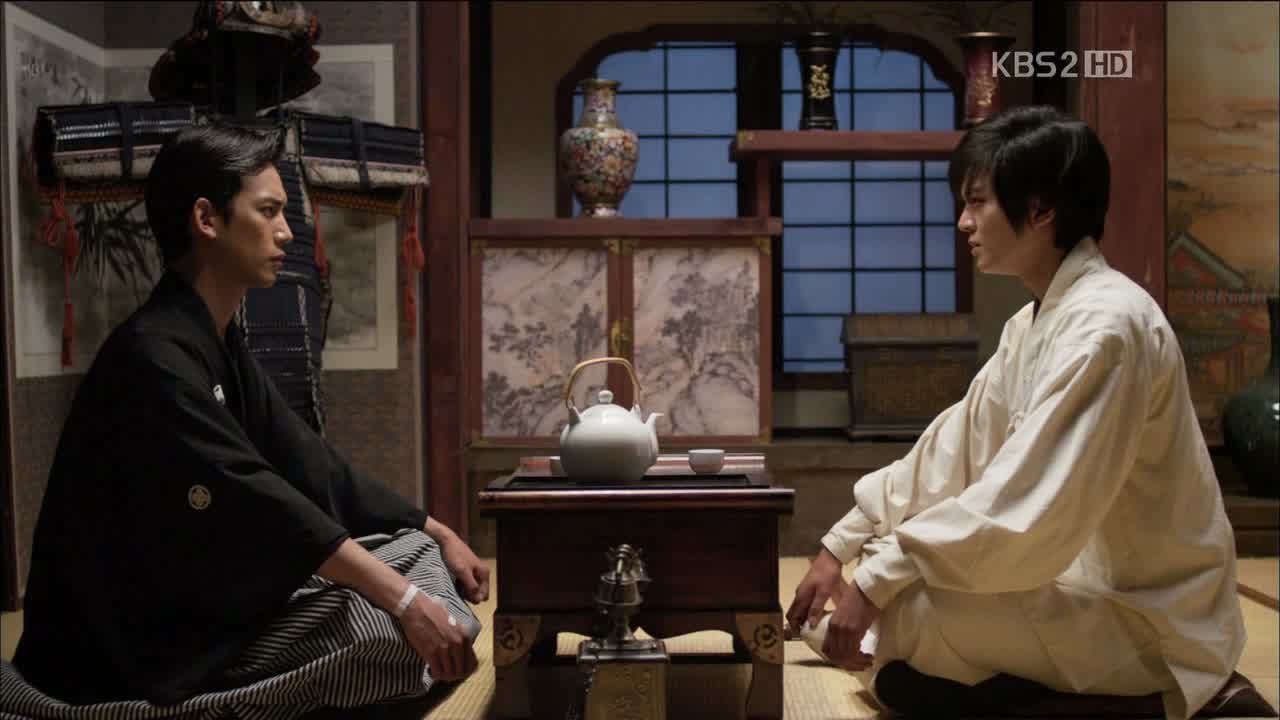 By @anonybean
One of the reasons I watch K-dramas is that I enjoy their robust portrayals of relationships; and while it's generally the lovelines that hook me, if those don't pan out, there's often a warm family bond, a good workplace connection, or a strong friendship to keep me invested. With most K-dramas, I fully expect one of those pairings to snag my heart, break it a few times, and then heal it.
Then along came Gaksital, which ripped my heart completely to shreds, never to be mended.
From the drama's start, I loved every step of Lee Kang-to's transformation from villain to hero; and while I never cared about his anemic loveline with his childhood sweetheart (who was everyone's childhood sweetheart, apparently), I was fully invested in his angsty friendship with Kimura Shunji. Fully invested. This was my ship, and I was going down with it. And down is right.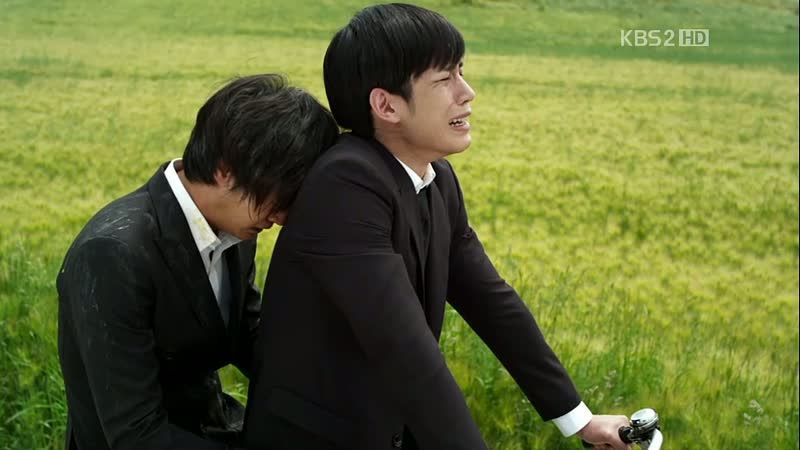 If you haven't watched the series, it's hard to express just how heartbreaking the devolution of this friendship truly is. And while I expected the nature of their bond to change as Kang-to took up his mantle as Gaksital, I was in no way prepared for what happened when Shunji emerged as a secret ninja warrior bent on burning down the world with his tightly-bottled rage.
I mean, it was shocking. One moment Shunji's a sweet, bowtied school teacher with slicked-down hair, playing an organ and teaching music to children, and the next, he's a legit, foaming-at-the-mouth super-villain, rage-kicking people in the face and torturing everyone in a dungeon.
I mean, come on. Who does that?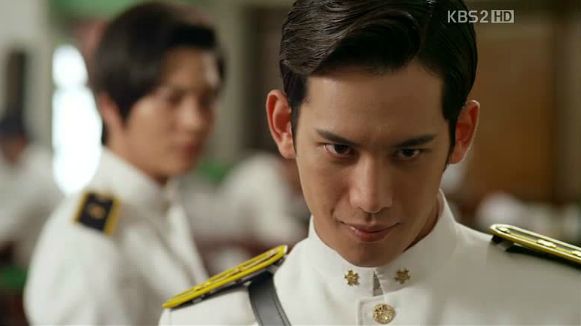 And let's be honest—while I was vaguely interested in the overall storyline of the downtrodden masses seeking freedom from their overlords, it was the fracturing of the friendship between Kang-to and Shunji when things really got good—and by good, I mean bad, but bad in the best, most fascinating ways possible.
Since both Shunji and Kang-to are fully dynamic characters, the nature of their relationship is dynamic as well, morphing and twisting in ways that I could not have foreseen and was in no way emotionally prepared to witness.
Kang-to and Shunji go from a warm, caring, two-person support system who demonstrate adorable affection and implicit trust in one another to an angsty binary with an intense, twisted magnetism binding them together even as it rips them apart. Their bond provides the perfect juxtaposition of physical proximity and emotional distance that often proves so delicious in storytelling: Even as misunderstandings and circumstance carve deep rifts in their relationship, the twists of fate ensure that they must continually show up in front of one another.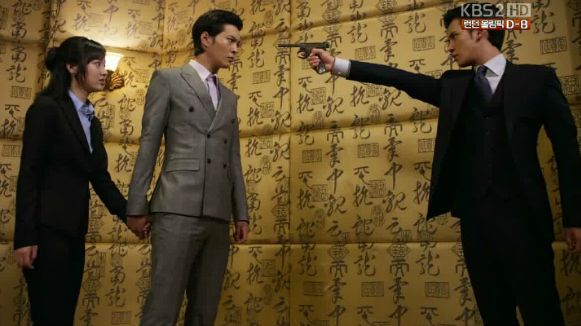 Even though they both sense that their relationship is headed into truly dark territory, they can't not see one another.
It was this twisty layering of motivations and emotion that kept me coming back for more, even as I knew that—beyond a doubt—there was no way this ship could sail. I knew it was going down, but I was fully onboard and ready to go down with it. And down we all went, plumbing the depths of ever-deepening anguish.
Throughout the show's middle act, Shunji and Kang-to had to maintain a veneer of friendship in order to assuage one another's suspicions; so even as their friendship was dissolving, they were pretending still to care for one another. It was all so deliciously angsty I could have wept. But it got better (or worse, depending how you look at it). Even as these two were locked in a fake-friendship cold war, I couldn't shake the sneaking suspicion that they didn't have to pretend to still love one another. Underneath all the layers of torment and lies, despite fate having pitted them as enemies, these two still cared.
I know many viewers felt that Shunji couldn't be redeemed, and I understand their analysis; but I had a different take. As we approached the end—the bitter end, as the case was clearly going to be—I couldn't help feeling that although Shunji was clearly doomed, deep down somewhere inside, he was still screaming for redemption. He reminded me of the adult version of an abused child who lashes out against those he secretly hopes will love and accept him just as he is, no matter how his sharp edges cut them.
In any case, if redemption was going to come, it could only come through the last vestiges of his ravaged friendship with Lee Kang-to. I believe that's why Shunji took the route he did in the end. Although he clearly could not atone for his sins, choosing his own exit spared Lee Kang-to, his only friend in the world, more pain.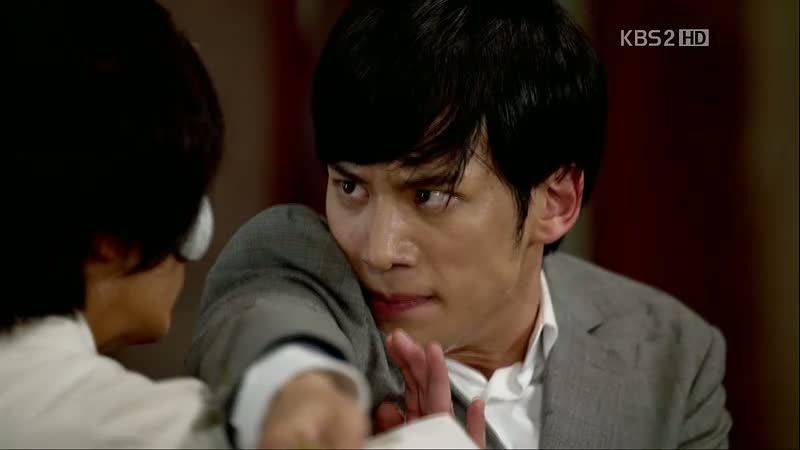 Think of the alternatives. Either way that fight would have gone, one of the boys would have killed his one-time best friend; and as much as Shunji could not bear to kill Kang-to, he also couldn't bear the thought of Kang-to killing him. Clearly, it wasn't the being killed that he was avoiding. I believe Shunji chose to spare Kang-to the weight of his death. That's why I've always understood Shunji's final act as one of love rather than defeat—an act of twisted, deranged friendship so deep and convoluted that it still gets me right here.
Maybe I'm wrong, and if so, please forgive me. If I'm not seeing clearly, it's because of these tears in my eyes. I've gone down with this ship, and I don't know if I'll ever come back up for air.

RELATED POSTS
Tags: Theme of the Month