Popular vs. buzzworthy dramas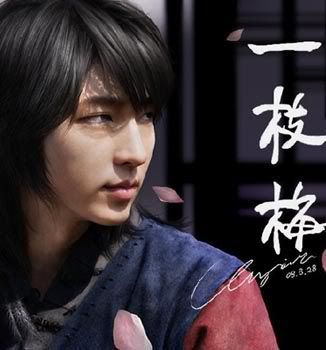 MBC's When Night Comes, SBS's Iljimae

The following article from OSEN takes a look at the difference between the types of dramas on the air these days. I find a lot of mainstream entertainment press to be oversimplified (I'm sure I'm just not looking in the right places), but it's something to chew on, for those of us who are curious about the relationship between ratings and the popularity/quality/success of a drama — as much as we all like to say it doesn't matter.
Popular Dramas, Buzzworthy Dramas — There's a Difference

There are dramas that bring in high viewership ratings but don't get talked about much. On the other hand, there are also dramas that don't pull in strong ratings numbers but are constantly being discussed. A drama's content, actors, and its PR are all potential factors in drawing attention, but they don't necessarily correlate to good ratings. Because there are many ways to watch a drama these days, the significance of ratings is gradually receding, but it's still the primary factor in deciding advertising, and is the standard for measuring popularity. …
SONG OF THE DAY
Gourmet OST – "너에게" (To you) by Casker. I'm still trying to catch up on Gourmet, but for now I will say it has a standout soundtrack. [ Download ]
Audio clip: Adobe Flash Player (version 9 or above) is required to play this audio clip. Download the latest version here. You also need to have JavaScript enabled in your browser.

KBS's You're My Destiny, SBS's First Wives' Club
Family-centric dramas that gather popularity without generating buzz

Representative of dramas that garner high numbers but less buzz are long-running daily and morning dramas. For example: SBS's morning show Aquarius and KBS1's daily show You're My Destiny, which draw in ratings in the high teens to high 20% range — high in viewership but low on discussion issues. These shows are watched out of habit, primarily by housewives, and don't elicit much interest outside of the act of watching them. Furthermore, because they air for long stretches, specific issues and dramatic events don't affect the ratings much. Since there's no need to pour unneeded energy into the wrong place, these shows have come to place their emphasis on plot.

KBS2's weekend drama Angry Mom draws in high 20% numbers, SBS's Happiness also rates in the upper 20% range, and First Wives' Club is closing in on the 30% mark. Although they're all ranked in the top five for viewership, they haven't really become notable topics of conversation in and of themselves. But First Wives' Club did offer storylines around "shocking" cases of adultery, revenge, conflict and reconciliation.
I agree that these are "habit shows," although that doesn't mean they're not entertaining. I think of them akin to American daytime soaps, not in content but in function and format. They have larger casts spanning characters of multiple generations (to appeal to a broader base), have very general dramatic themes, and don't really break new ground. They're familiar enough that you can skip many episodes, then tune back in and figure out quickly what's transpired in the interim. In that way, they're perfect "background noise" entertainment, and therefore don't make headlines in the way that other, more specialized shows might.
It's also the reason I don't watch them — not because I think they're bad but because as a viewer who doesn't watch these shows on television, it's too much commitment. I've noticed that watching television on the Internet is a more focused activity — it's active watching, versus leaving a television running which is passive watching (at least for me). When these long-running dramas do make it to television in the States, I'm much more likely to catch a few episodes. In that respect, it's nice to see cable stations like Imaginasian and KBS World expanding their schedules with more varied programming like Likable or Not, Angry Mom (aka Mom's Grown Horns), Pure 19, and so on.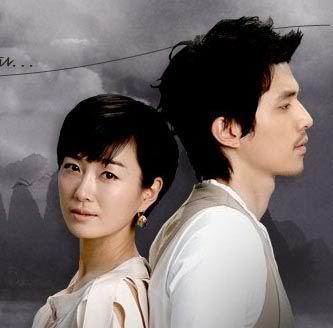 MBC's La Dolce Vita and Spotlight
Lower-rated but attention-getting dramas

Ratings are relatively low for shows like MBC's La Dolce Vita, When Night Comes, and Spotlight, and SBS's My Sweet Seoul, but they are constantly being talked about.

La Dolce Vita's focus of attention is decidedly Oh Yeon Soo. At 36, Oh Yeon Soo is a mother of two but has the looks of one in her twenties, drawing eyes with her perfect bikini-clad figure. She garnered plenty of notice for her passionate, dramatic acting with twentysomething Lee Dong Wook. My Sweet Seoul breaks the mold of provocative, exaggerated dramas, expressing itself in calm realism and sympathy-evoking dialogue. Both dramas are reviewed as well-made and have disappointing ratings.

Others like When Night Comes and Spotlight stir interest for their focus on particular occupations, such as the preservation of cultural treasures and broadcast reporting. On top of that, both have prominent female leads in Kim Sun-ah and Son Ye-jin, which alone is enough to get people talking. But because their stories and structuring aren't solid, they've failed to reach viewer expectations. It's no surprise they struggled to pass the 10% ratings mark.
Ah, these are usually my kind of dramas (such as: Mixed-up Investigative Agency, Que Sera Sera). Ironically, I'm only watching one of the above-mentioned series (My Sweet Seoul), although I did try all four. These are usually the dramas that elicit fervent fan responses like "Ratings don't matter!" although secretly we probably all wish the ratings did improve. Here we have the home of mania dramas.
But I'd put shows like When Night Comes and Spotlight in a side category within this group — they're not underwatched because of a lack of appreciation, but because they don't meet levels of quality pursuant to intial hype. It may be unreasonable hype — god knows it's burdensome to follow up My Name Is Kim Samsoon, or the universal praise of Alone In Love — but it's hype nonetheless, and falling short of that means lots of disappointed fans. (I think Rivals, with Chae Rim headlining, is another one to fall into this area.)
Ratings aren't a factor in my drama-watching habits, but I think they do act as validation. Because, as confident as we all are in our own good taste, it does get frustrating to know our favorites are often underappreciated, isn't it? Heck, that's a large part of why I started this site in the first place — to talk (okay, ramble) about shows that weren't getting talked about. Some rightly so — I've watched a lot of bad shows, I'll admit — but some unfortunately overlooked.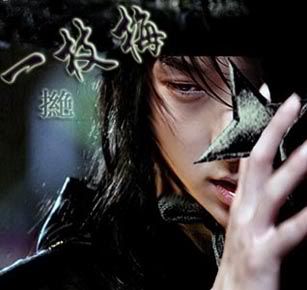 SBS's Iljimae and Gourmet
Dramas with both ratings and buzz

And then, there are dramas that get both good ratings and buzz. SBS's Iljimae and Gourmet are two examples.

Iljimae, based on the Korean folk hero, garnered plenty of interest before its premiere for its lead and supporting cast, its [expected] strong performances and comic acting, and visually stunning CG and cinematography, and its ratings went up accordingly. It has passed the 20% mark and closes in on 30%. Despite its characterization as a fusion sageuk, the drama stands out with its episodes dealing with current social issues. Gourmet was a popular manhwa created by artist Heo Young-man and even inspired a film adaptation, therefore creating high expectations even before its broadcast. It's come out in first place in the Monday-Tuesday race.

It's natural that high ratings result in more buzz. The drama Yi San, which ended its run not long ago, may have been a long-running drama that aired for nine months, but it followed the structure of a miniseries, capturing two birds with one stone with its high ratings and high buzz. Furthermore, it was so talked-about that when it was preparing to wrap up, the other stations scrambled to set up their competition.
Again, these are two dramas I'm not up-to-date with, but they do represent that special sweet spot combining critical and popular success (although I submit that Iljimae is still not quite a critical success). We might say we prefer the previous (i.e., mania) category, but I'll bet a lot of people would still hope those dramas made it into this category. Even if that would mean that you'd get the subsequent, requisite backlash of people proclaiming the popular hit "overrated" and "junk" when it would probably be overwhelmingly praised were the ratings lower. (I'd put Coffee Prince in that category — I've always felt that the backlash was harsh. Yes, it did lose dramatic momentum in its last quarter, but then it became the cool thing to dismiss because of its popularity.)
Appealing to the masses CAN dilute content sometimes, but mainstream in itself isn't a dirty word — you have to respect something that manages to evoke strong responses in a large population, even if it's not your taste (as Iljimae isn't mine). Admittedly, sometimes that respect is grudging. Just as you've got good and bad in any category, you've got good and bad in mainstream — and the shows in this category are the very few that manage to score that elusive recipe for success.
Via OSEN
RELATED POSTS
Tags: adaptations, drama ratings, Gourmet, Iljimae, La Dolce Vita, Lee Dong-wook, mania dramas, My Sweet Seoul, Oh Yeon-soo, Sohn Ye-jin, Spotlight, Strongest Chil Woo, When Night Comes, You're My Destiny