Miss Korea hopefuls walk the runway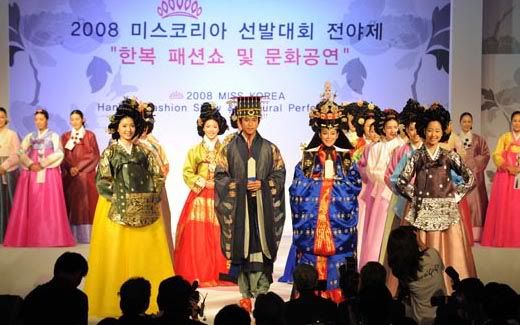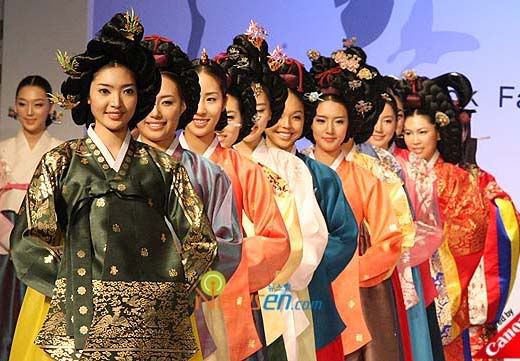 Prospective Miss Koreas lined up on August 1 to participate in the 2008 Miss Korea Hanbok Fashion Show & Cultural Performance. The event, which took place in the Grand Ballroom of Seoul's Namsan Hyatt Hotel, precedes the the 52nd Miss Korea Pageant, which kicks off on August 6.
The reigning Miss Korea 2007, Lee Ji-sun, recently competed (but failed to make the cut, alas) at the Miss Universe Pageant in Vietnam last month. She was, however, a key part of the fashion show, dressing in a royal hanbok with formal headdress, partnered with actor Go Joo-won (below, they are the first two in the top row).
Via Hankook Ilbo
RELATED POSTS
Tags: Miss Korea