Shim Eun-ha resurfaces in rare public appearance
When it became known that one of Korea's top actresses, the retired Shim Eun-ha, would be showing her artwork at the Seoul Open Arts Fair, the big question was whether the press-shy Shim would make an appearance. (Ever since her marriage and retirement, Shim has stayed assiduously out of the spotlight.)
She wasn't at the opening event on the 14th, but she did make it to the exhibition opening on the 15th, appearing in her first official public event in years.
A brief interview with Shim was broadcast on SBS's TV Entertainment Tonight program on the 15th, in which she talked about the art on display:
Shim Eun-ha: "These are pieces I completed before my marriage, but it feels new even to me. When I painted these, I had been learning diligently every day for two or three years. … When I first started learning to paint, I wanted to feel some stability in my life, and I needed an escape route. And then I fell in love with it, and decide to put all my time into it."
She also explained why she'd chosen to paint in the classical Korean style:
"I love the smell of the ink. At first, I hadn't thought to learn how to paint, and learned calligraphy. After doing that, I wondered how it would be to learn painting and my teacher encouraged me to try it."
When asked why she doesn't make more public appearances, she smiled and answered:
"I don't have the time. After marrying, getting pregnant, and raising children, I found I had no chance to go out to events. I have two children now. I can't think of making a comeback yet — I have to raise my kids right now."
Now 36, the actress enjoyed the height of her fame in the late '90s, appearing in movies like Tell Me Something and the drama Trap of Youth. She retired following her 2001 movie Interview, and married her professor husband Ji Sang-wook in 2005, who was also with her at the exhibition.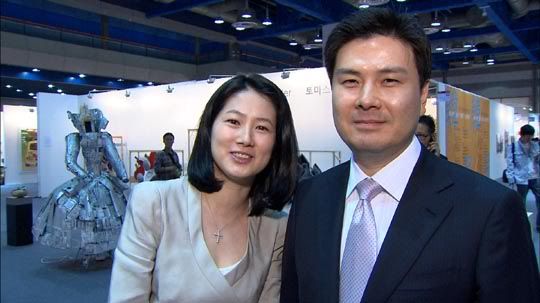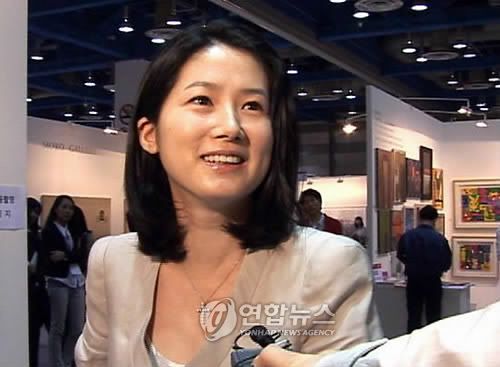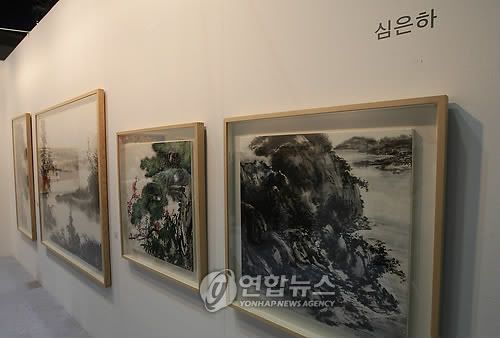 Via OSEN
RELATED POSTS