Six Months and Seon-deok pray for success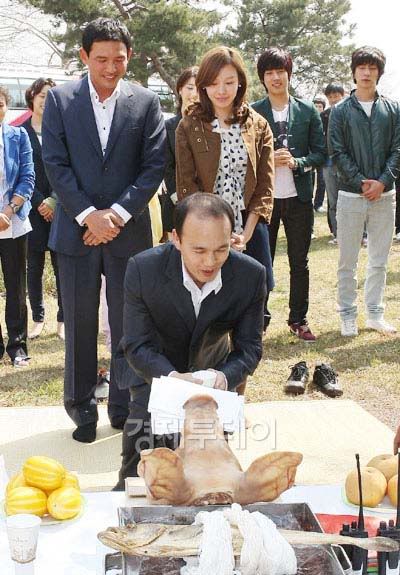 Often, you'll see the cast and crew of a drama holding a prayer ceremony as their production nears airtime, as a ritual to ask for future success and smooth sailing. Two upcoming drama productions just held their ceremonies this week on their respective sets — KBS's Six Months (above) on the 7th, and MBC's Queen Seon-deok (below) on the 8th.
KBS's Six Months began filming on March 24 with stars Kim Ah-joong and Hwang Jung-min.
The drama also released some promotional stills taken recently that pretty much tell you all you need to know about the setup — pretty movie star meets ordinary citizen, and funny stuff ensues.
The drama will premiere on April 29 on Wednesdays and Thursdays.
Meanwhile, the next day saw the prayer ceremony for the Queen Seon-deok folks, which was attended by its stars Lee Yo-won, Go Hyun-jung, Uhm Tae-woong, Jo Min-ki, and Jeon No-min.
Cast in the role of Queen Seon-deok herself, Lee Yo-won is one of the main stars but has yet to film (I presume that, as with many sageuk series, the first couple of episodes will start off in childhood and therefore won't feature Lee Yo-won). Thus the actress explained, "Coming to the drama set directly like this, my heart is pounding. I wish I could start filming immediately."
Seon-deok features a fairly extensive set, which encompasses not only the main palace but also Mi-shil's (Go Hyun-jung) palace, mountain fortress, a bamboo forest, a training courtyard, etc.
The 50-episode drama will premiere in May on Mondays and Tuedays.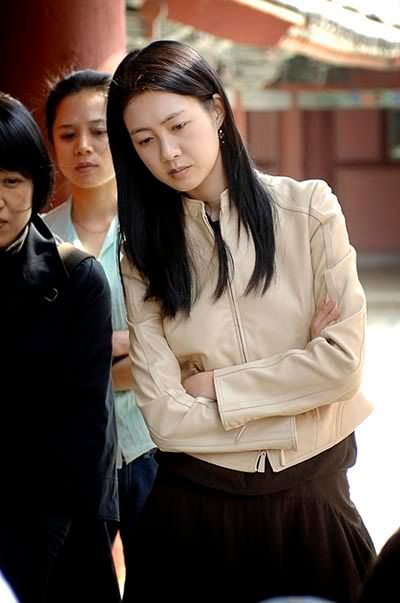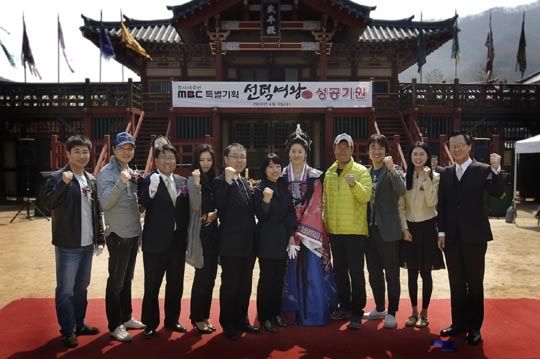 Via Asia Economy, Eto.co.kr
RELATED POSTS
Tags: Hwang Jung-min, Kim Ah-joong, Lee Yo-won, Queen Seon-deok, Six Months