Small dramas stay afloat amongst blockbusters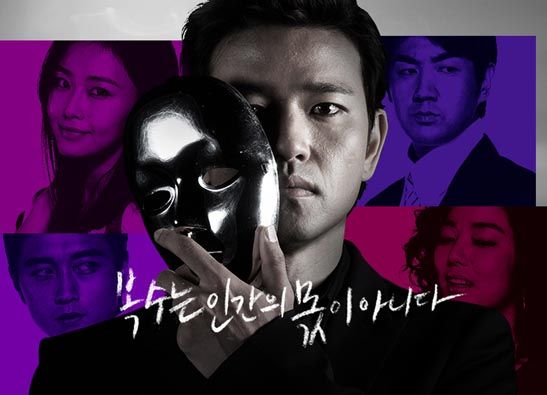 Bae Soo-bin of Angel's Temptation
This article attempts to explain the ratings situation of the two dramas it discusses (Angel's Temptation, You're Beautiful) and frames their modest ratings (in the vicinity of 10% to 14%) in a positive light. It's a pretty short article that only touches on the basics, but I've just seen another more in-depth piece about the latter drama that I'll post up next, which expands on the point raised here.
"Small dramas" survive along with popular Seon-deok, IRIS

Amidst the hot popularity of large-scale series like MBC's Queen Seon-deok and KBS's IRIS, there are "small dramas" that are drawing notice for their strategic survival. Whether it's through slightly avoiding a competing timeslot against these large-scale dramas drawing in 30% to 40% ratings, or using a subject and stars to appeal to the teenage set who remain indifferent to epic saga or sageuk dramas, they are collecting a small but solid corner of the ratings.

SBS's Monday-Tuesday Angel's Temptation has established the provocative topic of using marriage as a step toward revenge, and is scheduled one hour ahead of Queen Seon-deok.

Using this strategy, the drama premiered with a 10.3% rating (TNS Media) on October 12, and since then its ratings have not dropped once. Coming in at a short 16 episodes for this miniseries, the fast plot development and provocative subject have the ratings remaining faithful.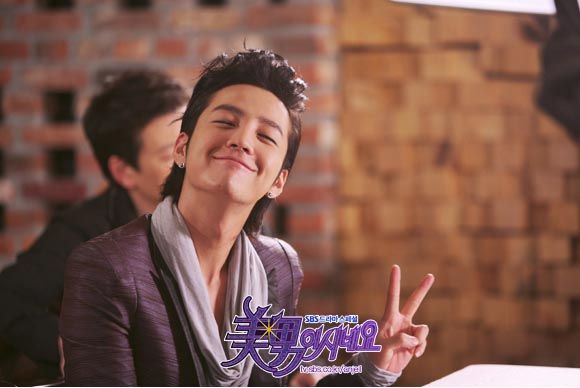 Jang Geun-seok of You're Beautiful
Airing in the same hour as IRIS is SBS's Wednesday-Thursday drama You're Beautiful, written by Hong Jung-eun and Hong Mi-ran of Fantasy Couple. The drama is drawing praise as its idol-group story unfolds in a comic way.

It has a topic sure to capture teenage interest, as well as Jang Geun-seok, who is the recipient of an outpouring of love from twenty- and thirtysomething noonas, and the Lee Hong-ki "card." It is currently taking little bites out of IRIS's popularity.

The online forum is full of comments like "I like IRIS, but I'm captivated by the entertaining You're Beautiful." One viewer left the comment, "I changed the channel by accident and watched for a moment, but I couldn't forget it so I saw the reruns from Episode 1. I've completely fallen for it. I've totally converted."
Via Asiae
RELATED POSTS