Stills from telecinema project Love is Blind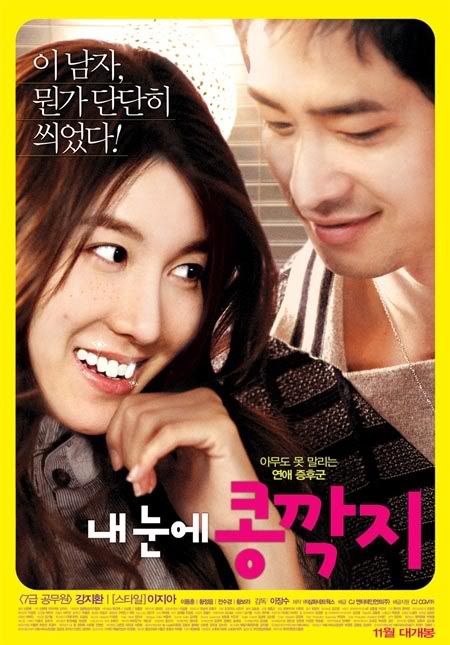 Here's the newly released poster for Love is Blind [내눈에 콩깍지], the segment of the telecinema project starring Lee Jia and Kang Ji-hwan. The romantic comedy features Kang Ji-hwan as a good-looking, capable, and charming guy who falls for an unattractive woman (Lee Jia) while experiencing a visual impairment that makes him see unattractive people as attractive.
For this role, Lee Jia has shed her refined image for an imperfect one — her character has blemishes and freckles on her face and crooked teeth. I don't think she looks "ugly" enough to be considered, well, ugly — but the character isn't just meant to be physically flawed. Her personality also leaves something to be desired, as she's unperceptive and immature, described as "yupgi" or bizarre. Her one unique skill is the ability to mimic animal expressions — she is friendlier with animals than with people — which explains the dog and chimp stills below.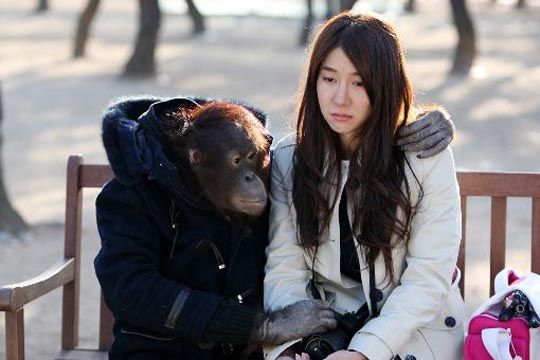 Via Now News, Asia Economy
RELATED POSTS
Tags: Kang Ji-hwan, Lee Jia, telecinema project