Upcoming High Kick cameo features Jung Il-woo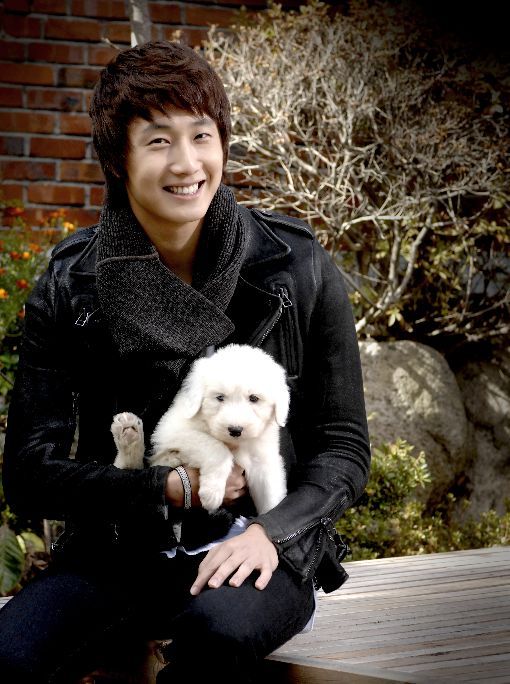 A cute guy and a cute dog, what could be better?
Here are the stills for Jung Il-woo's (Return of Iljimae) upcoming cameo appearance on the family sitcom High Kick Through the Roof, where he'll share a romantic storyline with one of its regular cast members, played by singer-actress Hwang Jung-eum. In it, she loses her beloved puppy due to the carelessness of Ji-hoon (Daniel Choi's character), and searches far and wide to recover him. As a result, we learn that the dog used to belong to Il-woo, and because it misses his former owner, he had run away to Il-woo's old house to find him.
[BIG SPOILER, highlight to view] When it was younger, the dog had been left in Jung-eum's care when Il-woo had gone on a trip around the world. However, Il-woo had fallen ill with a fatal disease and passed away. These stills show Jung-eum's memories of Il-woo in flashback sequences. [/SPOILER]
The scenes were shot on the 20th in Seoul's Buamdong neighborhood (and the puppy apparently got so comfortable in Jung Il-woo's arms that it fell asleep). His episode will air on October 28.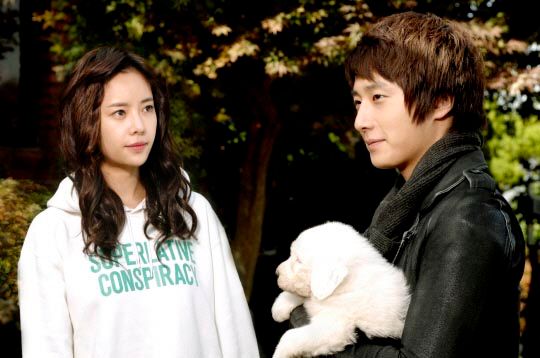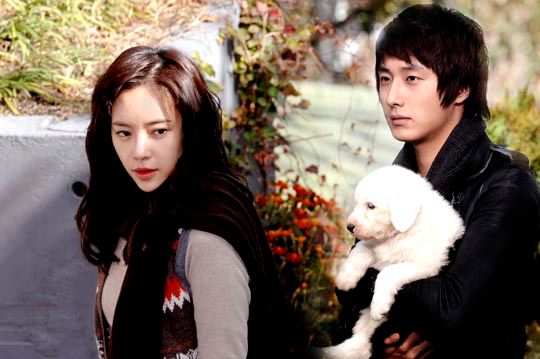 Via My Daily
RELATED POSTS
Tags: High Kick Through the Roof, Hwang Jung-eum, Jung Il-woo