Angel's Temptation picks up in its timeslot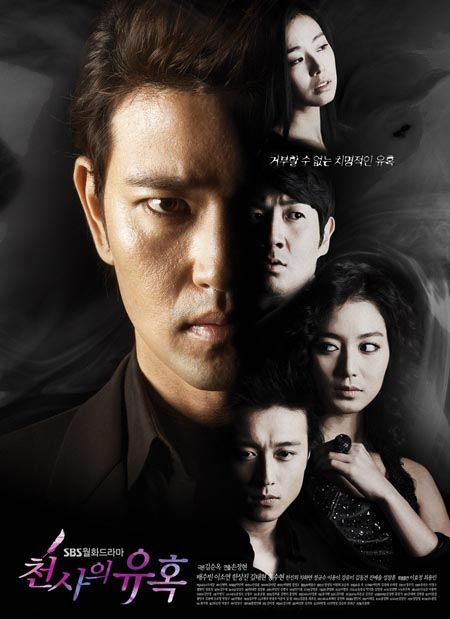 After a lukewarm beginning, SBS is seeing an upswing for its makjang melodrama Angel's Temptation, which has risen from an initial 10% to nearly double that with this week's episodes. As a result, it has been given an extension — albeit for only one more episode. It will now end with Episode 21.
SBS tried some schedule experimentation with this drama, whose original assignment to the prime-time Monday-Tuesday hour all but consigned it to ratings hell, since rival series Queen Seon-deok has been consistently crushing its competition. SBS therefore moved Angel's Temptation up an hour — which has never been done before — to air uncontested by other dramatic fare, instead going up against news and documentary programming. At first, results were disappointing, but thanks to quick-moving revenge plots, the drama has been steadily rising in the ratings.
This week, Angel's Temptation finally beat KBS News, which regularly pulls in about 18% ratings, with a 19.6% to the news hour's 18.1%. Of course, it's difficult to compare news to dramas when the ratings as we understand them are always relative to other drama series. In comparison, Mi-shil made her big exit in Queen Seon-deok an hour later to 42.3% ratings.
Following Angel's run will be the medical sageuk series Jejoongwon (starring Park Yong-woo, Han Hye-jin, and Yeon Jung-hoon), on January 4. No definite word is out yet about which hour Jejoongwon will air in, but its staff is anticipating a return to the normal prime-time schedule, as Seon-deok will be over by year's end.
Via SBS, Sports Khan
RELATED POSTS
Tags: Angel's Temptation, drama ratings