Fair Love turns Ahn Sung-ki into Korea's Oppa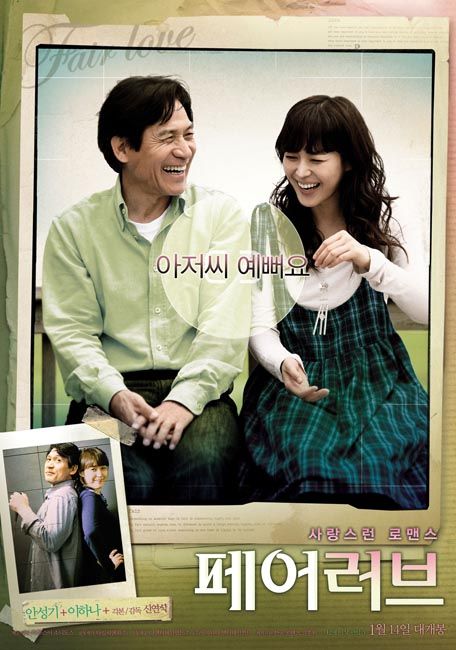 I've previously mentioned the movie Fair Love, which depicts a romance unfolding between a 50-something bachelor (Ahn Sung-ki) and his friend's 20-something daughter (Lee Hana). The film, which is described as light-hearted and humorous, was well-received at Pusan International Film Festival, and has now released a preview trailer, which is pretty cute (watch below).
A source with the production said, "National actor Ahn Sung-ki gives off a cute vibe as he finds himself at a loss in front of Lee Hana. He has acted in many melodramas over the years, but as he becomes this immature 'oppa,' he melts icy hearts with his cuteness and you can't take your eyes off him."
Fair Love opens on January 14.
In the movie, Ahn Sung-ki's character has never dated before, so he's a bit awkward at the whole falling in love thing. In the beginning of the clip, he wants to be called "oppa" (all hail the power of the word "oppa"!), and she obliges him — to the scorn of his friends. (At the end of the clip, the woman grumbles at him for being ridiculous and walks away humming. He complains, "She should just curse me — what's with the hymn?")
Via Sports Khan
RELATED POSTS
Tags: Ahn Sung-ki, Lee Hana