Shin Dong-wook's fan club treats drama staff to holiday meal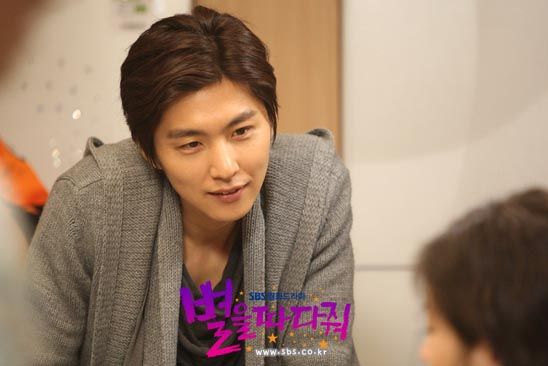 As nice as it is to hear about stars giving gifts to their drama crews, I'm always more impressed to hear about stars' fans shelling out their hard-earned cash to give gifts to drama crews in the name of their favorite actors.
Shin Dong-wook is the latest actor to have his fans mobilize on his behalf; members of his official fan club sent a holiday meal for the staff of Shin's current drama, Wish Upon a Star, on the evening of February 12. The gesture was a combined Lunar New Year and Valentine's Day offering — traditional holiday dduk-gook (rice-cake soup) for the former and chocolates for the latter. Despite Lunar New Year being a pretty big holiday, most drama productions worked through the weekend without time off.
A member of the drama's staff said, "Because of the filming schedule, we had to shoot through the holiday, but we were really thankful to the warm-hearted care of Shin Dong-wook's fans."
After a week off to make way for Olympics specials, Wish Upon a Star will air its next episodes next week.
Via OSEN
RELATED POSTS
Tags: Shin Dong-wook, Wish Upon a Star