Jeon Ji-hyun turns down Runaway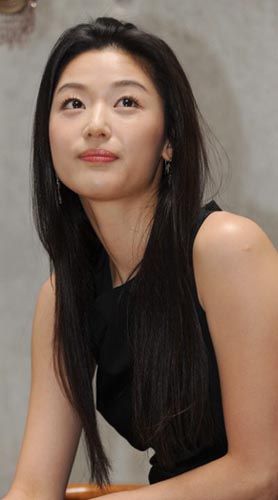 Jeon Ji-hyun, Lee Na-young
As soon as Rain confirmed his drama comeback in Runaway (the next project from Chuno's writer-director team), speculation arose about who would be cast as his leading lady, and Jeon Ji-hyun's name rose to the top of lists as a likely prospect. However, a source with her management company, Sidus HQ, has now stated that Jeon has declined the offer.
Now Lee Na-young's name is being discussed as a top possibility, which was confirmed by her management, BOF, who stated on June 3 that although no decision has been made, they are looking favorably at the prospect. If she accepts, this would be Lee's second time working with writer Chun Sung-il; Chun is the head of Harimao Pictures, which produced her recent film Dad Likes Women, a heartwarming family comedy in which she played a transgender character. (The character fathered a child while a man, but doesn't know of the child's existence until he comes knocking on her door, only to find that Dad is now a woman.) It would also be her first television drama role since Ireland in 2004, which she did after making a splash in the huge mania hit Ruler of Your Own World in 2002.
Runaway is planned for a late-September or early-October broadcast, which means that producers are in a hurry to lock down casting and begin filming soon.
Via DongA
RELATED POSTS
Tags: Jeon Ji-hyun, Lee Na-young