Lee Seon-kyun's Slightly Risque Relationship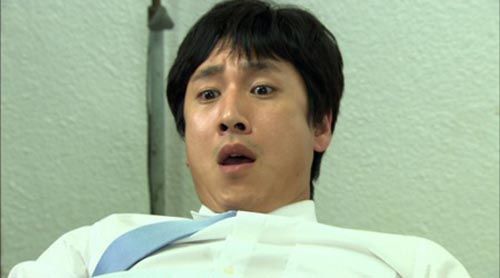 KBS's Drama Special anthology series is three weeks in, and its fourth installment, Our Slightly Risque Relationship [조금 야한 우리 연애], airs this weekend. The episode features a romance between Lee Seon-kyun, playing a prickly broadcast PD, and Hwang Woo-seul-hye, a reporter.
It's a familiar pairing, but the preview clip (watch below) has a refreshing tone and the drama is peppered with little manhwa-like touches, adding drawings and squiggles into the frames to create a comic-book feel.
The two characters first meet at a wedding reception, and she is soon thereafter transferred to his broadcast station, where they meet again. They clash in a love-hate relationship, and eventually fall in love.
The purpose of Drama Special (like Drama City and Best Theater before it) is to highlight promising new talent, both in front of and behind the cameras. However, these initial episodes have brought in established names to help kick off the series, starting with star writer Noh Hee-kyung's Red Candy starring Park Shi-yeon in the first episode which aired a month ago. Our Slightly Risque Relationship is directed by Kim Hyung-seok, who did Love & Marriage (which also had a touch of the manhwa art, though mostly contained to brief interstitial frames).
Our Slightly Risque Relationship will air on June 5.

(LOL at the brief reference to the, um, less-than-impressive size of his manhood! They argue about money, as she is apparently on the hook for his hospital bill, and when he won't give in she calls him "stingy." Only, that word — especially paired with the way she points down at his pants — takes on an additional meaning, which the eavesdropping co-workers are fully aware of.)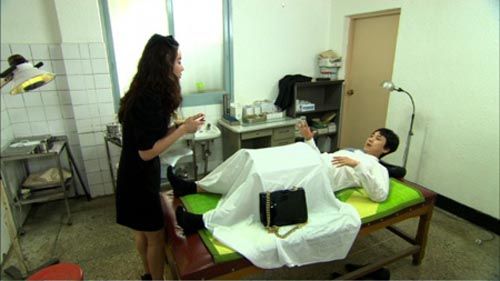 Via Now News
RELATED POSTS