I Am Legend's rockers prepare for real stage performance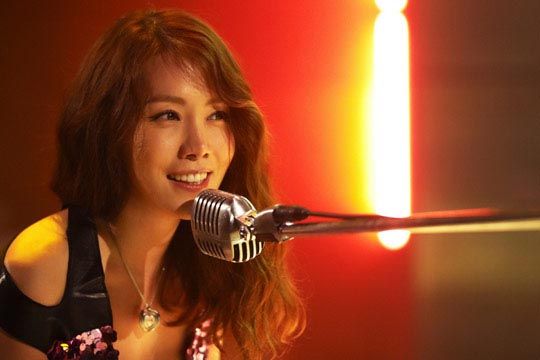 If I Am Legend's last set of stills weren't rocker enough (they were rather retro-glam), the maybe these new ones will be more befitting the term.
In addition to performing in the drama, the four actresses who comprise the "Comeback Madonna Band" — Kim Jung-eun, Hong Ji-min, Juni, and Jang Shin-young — will be taking the stage for real at an upcoming music festival.
The Pentaport Rock Festival takes place from July 23 through 25 at Incheon's Dreampark, and hosts a number of Western acts (Stereophonics, LCD Soundsystem) as well as Korean rock bands like YB (Yoon Do Hyun Band) and Hot Potato. The actresses will make their first appearance to the public in a 20-minute set at the festival. Their performance is on the 23rd from 5:40 pm to 6 pm.
Kim Jung-eun, who fronts the band in the drama, said, "It's such an honor. I'm so nervous at the thought of having to perform live before 100,000 attendees that I can't sleep at night. I'll use every bit of skill I've been working on and polishing."
The Comeback Madonna Band has been rehearsing intensively for the past four to six months. (The first casting news was announced four months ago — it sounds like some cast members had already begun rehearsing before the news went public — but Kim is the newest addition, and came onboard the project two months ago.)
I Am Legend will premiere on August 2.
Meanwhile, here are a few more shots of Kim Jung-eun's character while she is a society wife. In the photo directly below, the banner reads "Open Auditions for Madonna Band," and the well-kept older woman is Kim's posh mother-in-law.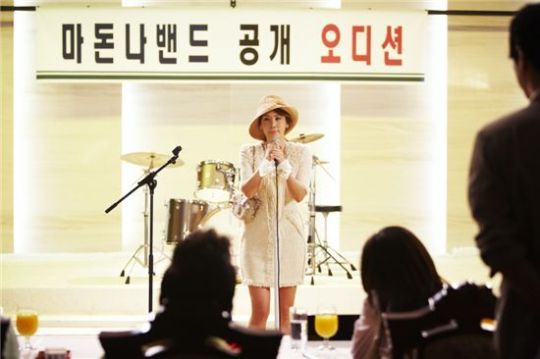 And then, the band: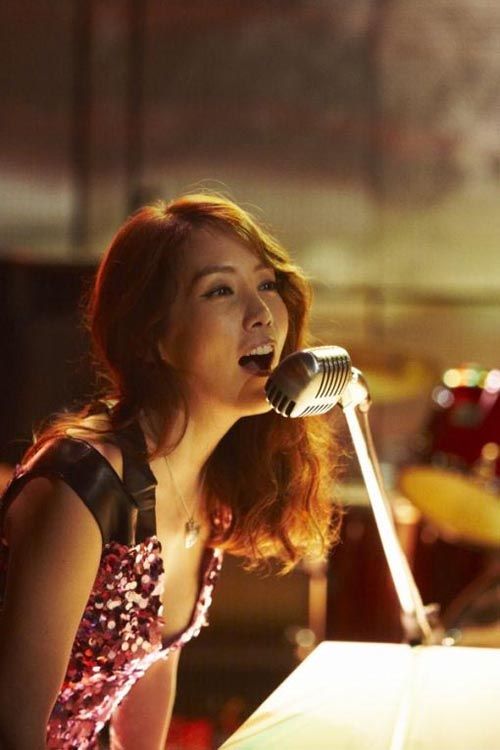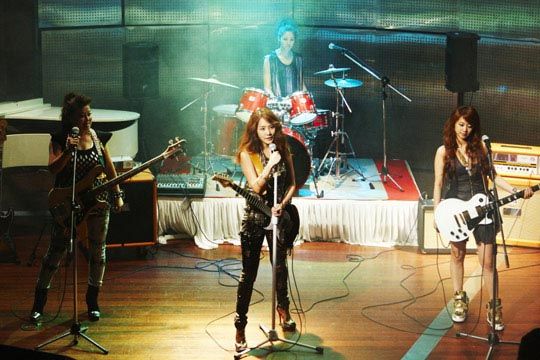 Via Mk.co.kr
RELATED POSTS
Tags: Hong Ji-min, I Am Legend, Jang Shin-young, Juni, Kim Jung-eun