Moon Geun-young's play sells out in 2 minutes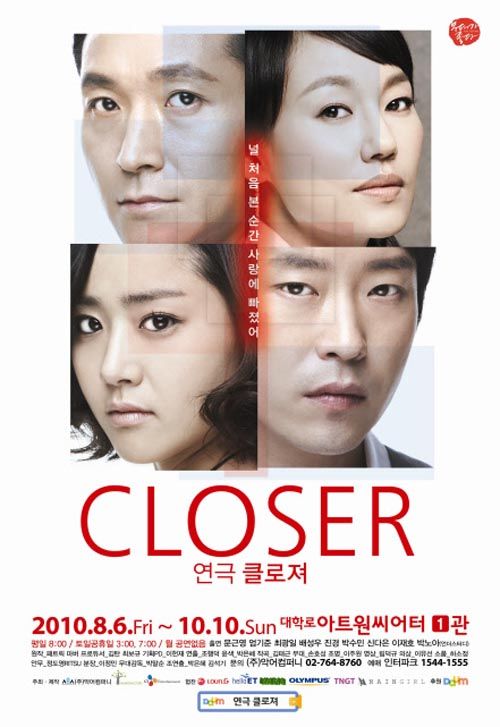 Tickets went on sale on Thursday for Closer, the stage play starring Moon Geun-young in her theater debut with co-star Eom Ki-joon, and sold out in 2 minutes for its first show.
That puts Moon's selling power on comparable levels with top idol stars; two other productions that sold out with similar speed were the musical Mozart, thanks to the name draw of Xiah Junsu, and the Goong musical, thanks to U-Know Yunho.
Moon Geun-young alone would be reason enough to check out the play, but part of the interest, I'm sure, comes from the strip-dancing her character performs in the play. I wouldn't call the interest necessarily prurient, but driven by curiosity; Moon grew up in the public eye and has successfully made the transition to adult actress, and has done so without playing on a sexual image or "sexy transformation." (She attempted a sexier image once in her late teens but the public wasn't buying it, since she still had such a strong "cute" image.) Therefore this play is the first time she'll be portraying an overtly sexy/sexual adult role.
Closer will open on August 6 and runs through October 10.
Below are a few photos snapped behind the scenes at rehearsals.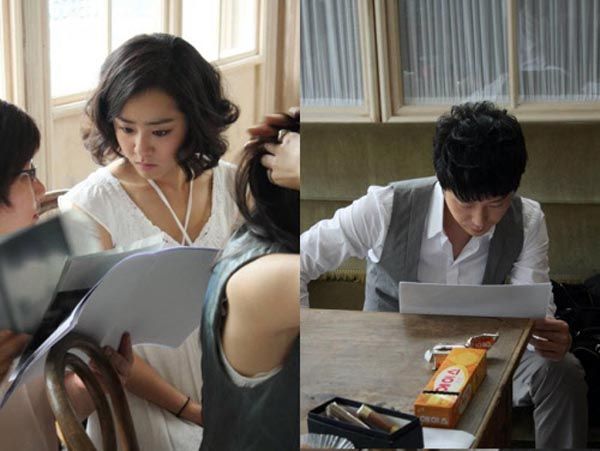 RELATED POSTS
Tags: Eom Ki-joon, Moon Geun-young