Playful Kiss casts newbie Yoon Seung-ah as best friend
It looks like Playful Kiss is looking to newbies for the supporting roles, which I'm a fan of, since it's a high school drama and will benefit from some fresh faces. Relative newbie actress Yoon Seung-ah has been cast as the best friend, Min-ah, to Jung So-min's Ha-ni, and will be displaying a 4D (quirky, off-kilter) sensibility.
You may recognize her from the horror film Death Bell 2 (Go-sa 2), or MBC's Hero, both in minor roles.
She debuted in 2006 in Alex's music video for "Words that Hurt Too Much," and received the moniker of "Snail Girl." She waited to finish college before debuting, and gave up a chance to study art abroad in order to pursue her acting career. It was a sudden choice, but one that she doesn't regret.
She was an art major with a dream of becoming a designer, and came up to Seoul to fulfill her dream, only as luck would have it, she'd be taking a different route. Yoon says, "I was cast [discovered] on the street, really by chance. But it didn't take long to make the decision to give up studying abroad and choose this path. My parents said they would trust my choice too. It must have been fate."
But success didn't necessarily land in her lap, as she struggled to have an active career. She says with determination that she's not going to give up on this dream now. Her appeal now seems to be her greenness; she herself wants to be the kind of actress who can be a blank canvas.
The 26-year old actress will be the oldest of the actors playing high school students, and she worries about that a little, but sees the opportunity in a positive light. The staff was surprised to find out her real age, as most people are, so she considers it a compliment to be able to play so young.
Yoon: "I'm still not used to my own image on camera. But I want to be a real actor. I want the audience to be able to say, 'Oh, she fits this role well,' and 'Oh, she fits that role well' too. Ah, I'm already anticipating Playful Kiss. Please give 4D Min-ah lots of love!"
Playful Kiss premieres September 1 on MBC.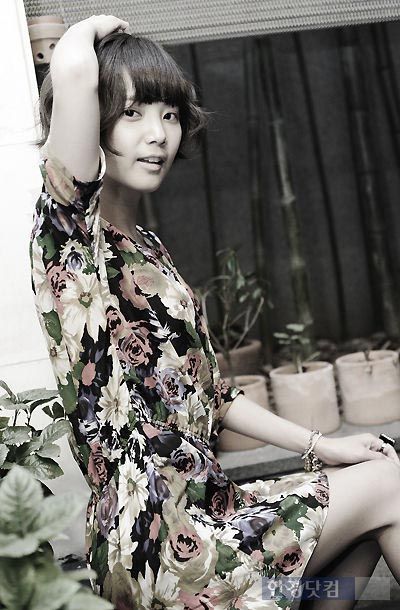 Via HanKyung
RELATED POSTS
Tags: Playful Kiss, Yoon Seung-ah