The stylish stars of Cyrano Dating Agency in Elle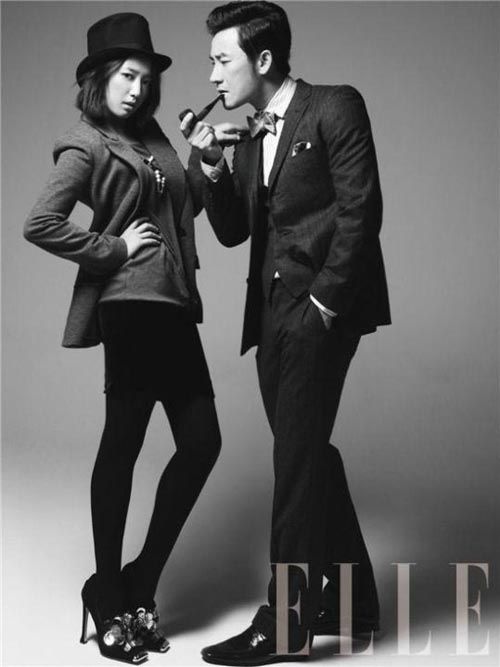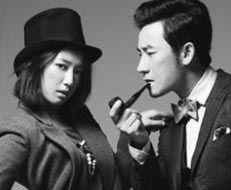 Count on Uhm Tae-woong to make bowties and pipes sexy. He is featured in this spread for Elle magazine along with his co-stars from the romantic-comedy movie Cyrano Dating Agency, namely Park Shin-hye (with him, above), Lee Min-jung, and Daniel Choi.
The concept for the shoot was the "classic 20th-century private detective" and takes a modern rendering of the noir staples: the hard-boiled gumshoe and the sexy femme fatale. There's also a bit of a Homes-and-Watson vibe between Uhm and Park, whose movie characters are teammates and strategists at the dating agency.
I'd say Daniel Choi's persona gets the biggest upgrade in this spread; this detective image is much cooler than his film character, who's a timid guy in need of help in romancing his love interest.
Cyrano Dating Agency opens in theaters next month.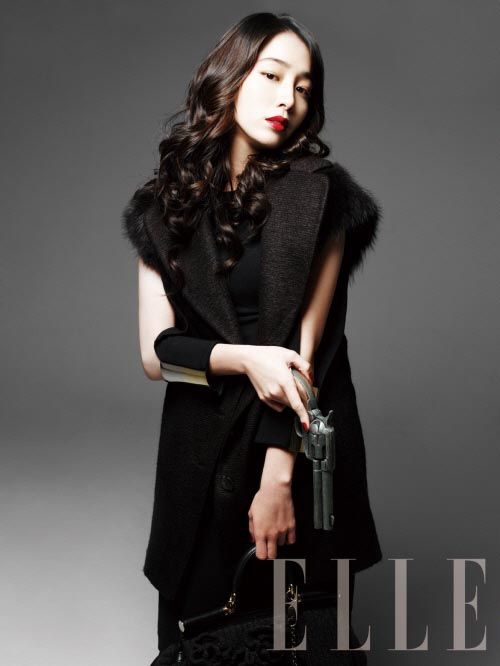 Via OSEN
RELATED POSTS
Tags: Daniel Choi, Lee Min-jung, Park Shin-hye, Uhm Tae-woong