Heechul cameos on I Am Legend
For all you Super Junior fans out there: Monday's episode of I Am Legend will feature a special appearance by idol star and sometimes actor Kim Heechul.
In the episode (the 15th), the ladies of the drama's Comeback Madonna Band visit a radio station, as guests on Lee Sook-young's "Power FM" program. Hwa-ja (played by Hong Ji-min) is the first to spot Heechul, who plays a radio DJ but is essentially playing himself. Hwa-ja asks for his autograph, at which point he recognizes the group and declares himself their fan. He then invites them on his own program, proving that the band is making serious inroads into their career.
The producers stated that they wanted to convey the reality of the band's rising popularity, and therefore made the request of Heechul, who readily agreed.
Heechul may be most famous as an idol singer and pop-star provocateur, but he has several drama roles over the past few years, which include Loving You a Thousand Times, Golden Bride, and one of my personal favorites, Bad Family. (All were SBS shows, as is I Am Legend.)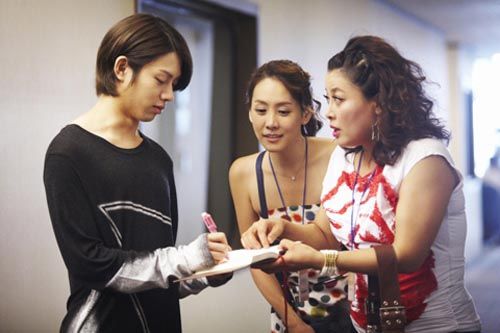 Via Chosun
RELATED POSTS
Tags: I Am Legend, Kim Heechul