Hyun Bin and Yoon Sang-hyun play to type in Secret Garden
Hyun Bin as an urbane city professional and Yoon Sang-hyun as a playboy? Yup, talk about making full use of typecasting.
In Secret Garden, Hyun Bin once again adopts an aloof personality and sharp dressing style as the owner of a department store who possesses a "cold charisma." He'll body-swap with the female lead, a stuntwoman who is his polar opposite, and I presume that proves to be a humbling (and enlightening) experience.
On the other hand, Yoon Sang-hyun — who has made his name playing irresponsible playboys (as in Queen of Housewives and My Fair Lady) — shows more of that charm in playing a popular singer. His Oscar character was one of the leading figures in spreading Hallyu fervor overseas and commands an army of female fans — though how he manages THAT with such an unfortunate hairstyle is a mystery to me. Seriously, it's like he's shaped his head into a mushroom. Coupled with that floppy cardigan, can we say sexy?
Fantasy-romance drama Secret Garden also stars Ha Ji-won, Kim Sa-rang, and Philip Lee, and begins airing on November 13.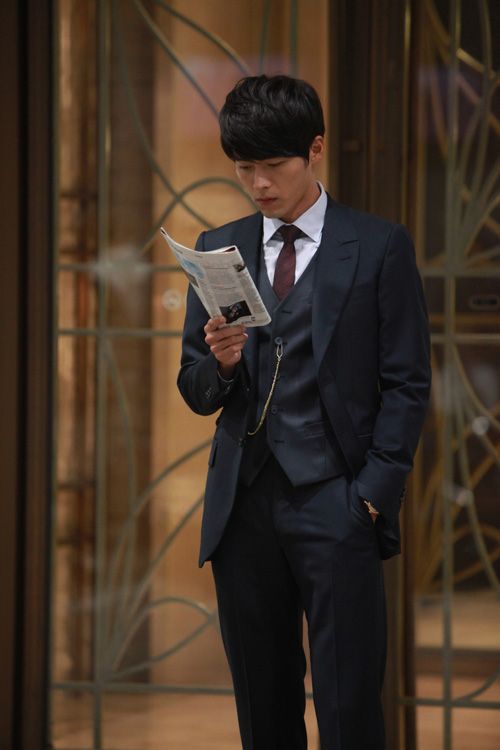 Via TV Report
RELATED POSTS
Tags: Hyun Bin, Secret Garden, Yoon Sang-hyun