Jung Il-woo gives theater production a try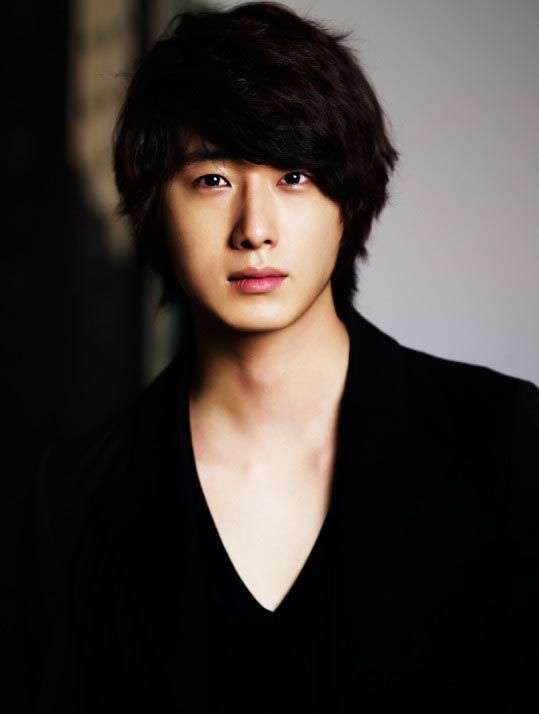 Jung Il-woo has been making a concerted effort to get serious about his acting, whether it's from immersion in in-depth character analysis or broadening his horizons with theater work. He took on a role in a stage play earlier this year portraying a gay man with AIDS in Beautiful Sunday, and is taking another step into the theater biz as producer/planner for an upcoming stage play.
The project is Hanyang University Theater and Film department's 50-year anniversary production as they put on Shakespeare's Hamlet, and Jung will be in charge of administrative and production for the first half. He matriculated at the school in 2008, and will be joined by fellow celebs and students/alums Yang Mi-ra (Three Sisters) and Ji Sung (Swallow the Sun).
A rep from Jung's management company, N.O.A Entertainment, explained, "After acting in the stage play Beautiful Sunday in March, Jung has developed a lot of interest in theater. He has taken on a leading role in an event that is important to the school. Jung Il-woo was in the 2006 entrance class of Seoul Arts University, and is a latecomer to Hanyang University. Because of that, he is taking an even more active role in school affairs."
The production of Hamlet will run from November 23 to 26, and will be open to the public.
Well, I'd rather see the Jung Il-woo in front of the curtain (so pretty, in an elegant sort of way, and that's not even counting his bygone Mane of Glory) rather than behind the scenes, but I do have a major noona-crush on him, so I'll take what I can get. Now to get crackin' with the hoodoo incantations to bring him back to dramaland…
Via IS Plus
RELATED POSTS
Tags: Jung Il-woo