Kim Sun-ah eyes sports film for next project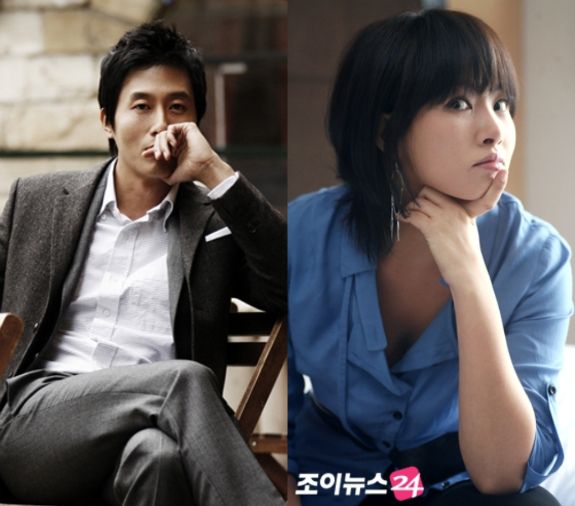 Ever since Kim Sun-ah (City Hall, My Name Is Kim Sam-soon) dropped out of I Am Legend (and thank ye drama gods, really, because she would've been So. Wasted. had she taken that role), the industry has been waiting with bated breath for her to choose her next project. It hasn't been confirmed, but it looks like a sports movie opposite Kim Joo-hyuk (Terroir, Sleeping With the Enemy) is the top contender.
The sports-human drama is called Fighting Spirit [투혼], and is the dramatic story of a major league baseball pitcher who falls into a slump, ending up in the minors, who struggles to get back in the game. He puts his wife and kids through hell to do it, and their relationship becomes another battle for them to conquer.
If cast, Kim Joo-hyuk will play the talented but short-tempered pitcher, and Kim Sun-ah will play the woman who married him for love, but struggles in the face of keeping their family afloat alone. Personally, I'd rather see Kim Sun-ah play the pitcher, a la A League of Their Own, but that's just my preference for badass-Kim-Sun-ah.
Kim Joo-hyuk has recently completed filming his Korean War film with Jung Ryeo-won, Sleeping With the Enemy, and is looking for his next project. Kim Sun-ah's last project was last year's political-romance drama City Hall. Would be great to see her in a film AND a drama in the coming year. Hey, a girl can dream.
Fighting Spirit will begin production early next year.
Via Osen
RELATED POSTS
Tags: Kim Joo-hyuk, Kim Sun-ah