High Kick 3 to air in the fall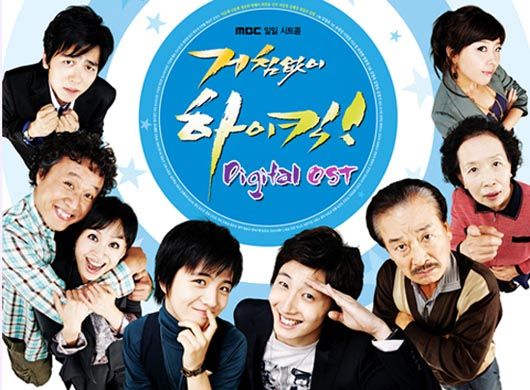 It was only a matter of time: With two hit High Kick shows under its belt, production company Chorokbaem Media has decided upon the basic outline for a third series, which for now is just known as High Kick 3.
Already anticipation is pretty high: High Kick 3 boasts a much, much larger budget than either of the others. Season 3 gets 8.7 billion won, which is 2.75 times that of the second season's 3.16 billion won. Big time money for big time expectations. It'll also be a wee bit shorter than the other two, and is scheduled for 120 episodes. (Season 1 was 167 episodes, while Season 2 had 126.)
The series to start it all was Unstoppable High Kick back in 2006, which launched multiple careers and was a huge ratings success. (New stars included Jung Il-woo, Park Min-young, Kim Bum, Kim Hye-sung.) The family sitcom veered away from MBC's previous college campus sitcoms (i.e., the Nonstop series) and centered around a regular multigenerational family with normal issues treated in a light-hearted way. Not groundbreaking stuff dramatically, but pleasant to watch and buoyed by its charming cast members. Season 2 was just as popular, and also effective at shooting its leads to stardom (Shin Se-kyung, Yoon Shi-yoon, Hwang Jung-eum, Daniel Choi).
Casting for Season 3 will be completed in March and April, with plans to hit airwaves by fall. One wonders which up-and-coming actors will get the chance of a lifetime to make a big splash with this show (I do appreciate the producers' preference for selecting unknowns) — though I wouldn't be surprised if Grumpy Grandpa Lee Soon-jae were tapped for a third round.
Via Star News
RELATED POSTS
Tags: High Kick Through the Roof, sequels, Unstoppable High Kick