Official poster revealed for Best Love
Woot woot! The main poster is out for Best Love, the Hong sisters drama starring Gong Hyo-jin and Cha Seung-won. The poster setup/composition isn't really anything new, but it does pique my interest for the various lovelines going on — particularly since I do enjoy all four lead actors. For once!
It's not often that that happens — and it almost never happens in a Hong sisters drama, since they're so fantastic with lead couples that they seem to forget that there are other characters who need developing as well. As much as I love their adorable leads, you never feel that tension or suspense for their future, because it's plain as day they're meant to be. A little competition never hurt, especially when we're supposed to be creating love triangles galore.
Here's the teaser again, below. Brief plot rundown: Gong plays a washed-up former idol star, while Cha Seung-won is the present-day hot property. Based on the fact that his character's first lines in the teaser below are "I…will…kill…you…", I'm going to hazard a guess that his much-loved, sparkling reputation isn't completely earned. Yoo Inna looks amusingly snooty as Gong's former idol groupmate — can't wait to see what little comic twists she incorporates into her portrayal — while Yoon Kye-sang plays the sole non-celebrity, a warm and friendly Oriental medicine doctor.
Frankly I'd say the teaser itself is kinda slapdash, edited together a bit haphazardly. And the music! Blaaaaaagh. (Seriously? That is the first glimpse you give us of your anticipated show?)
However. The scenes themselves seem zippy and funny and the actors appealing, and that's really what I'm watching this drama for, anyway. I remember how loopy and strange I thought You're Beautiful looked in its pre-premiere promos and trailers, and we all know how that turned out — mania crazes, fandom insanity, multiple Dramabeans site crashes. Ahh, those were the days.
Best Love premieres May 4. Bring it on!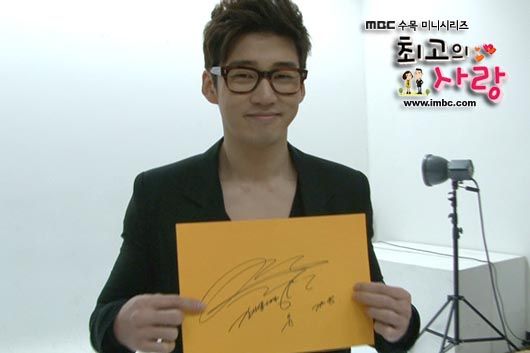 Via Arts News
RELATED POSTS
Tags: Best Love, Cha Seung-won, Gong Hyo-jin, Yoo Inna, Yoon Kye-sang