Last Secretary becomes The Boss Has Changed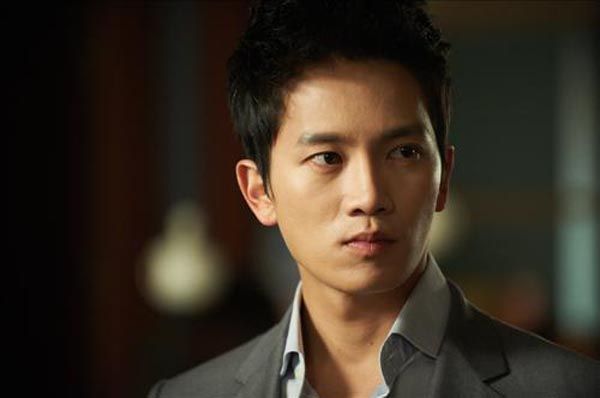 SBS's upcoming rom-com series Last Secretary has been renamed The Boss Has Changed, which is a title change I like; already it goes from sounding vaguely serious to light and fluffy, which is what you want in a romantic comedy, no?
The drama has also finalized its lineup. The first two to be confirmed were Choi Kang-hee (My Sweet Seoul) as our heroine and Lee Hee-jin (Best Love) as the hero's friend and senior secretary at his company. Looks like the latter has dropped, but now, we can add Ji Sung (Royal Family), Hero Jaejoong (Heaven's Postman), and Wang Ji-hye (Personal Taste) to that list.
I'd been a little wary of the premise at first, because it sounded so obvious: Secretary joins company, falls for boss. But with a few key details added, my interest level has jumped up a few notches accordingly.
Choi Kang-hee plays a woman who finally lands a job as a secretary after a long struggle to find employment, only to find that she's working for the immature youngest son of a chaebol family (Ji Sung), who happens to be "a bad boss." Hee. (The word used here means a boss who's lacking or somehow flawed — heo-dang, like 1N2D's Lee Seung-gi — not necessarily that he's a bad person.)
Jaejoong, then, plays a sharp and skilled "prince of the financial world," while Wang Ji-hye plays a perfect, controlled lawyer. Hm. I think I like this cast together, although it'll be the story that seals the deal (or not) for me. Choi Kang-hee's pretty good with comedy, and I'm very interested in seeing Ji Sung go lighter after picking so many serious roles (Royal Family, Kim Suro, Swallow the Sun). I can't say much about Jaejoong's acting since he's relatively inexperienced (he sure is pretty though), while Wang Ji-hye should be great — she made a ridiculous second lead delightfully fun to hate in Personal Taste, with her ability to bring a little extra personality to even the flimsiest stock character.
The drama replaces City Hunter (sadness…I am addicted to that drama) and premieres on August 3.

Choi Kang-hee

Jaejoong

Wang Ji-hye
Via Osen
RELATED POSTS
Tags: Choi Kang-hee, Jaejoong, Ji Sung, Wang Ji-hye