Finally, some plot details on Poseidon v.2.0
Yay, more movement on Poseidon! Here are shots from the drama's initial script rehearsal; the table read was held three weeks ago but the photos have only been released now. The three main leads were naturally present — Choi Siwon, Lee Sung-jae, Lee Shi-young — as well as the supporting cast: Han Jung-soo, Gil Yong-woo, Park Sung-kwang, Jin Hee-kyung.
We also get a few more details about the story and premise: After losing his wife in an accident, Lee Sung-jae's naval officer character becomes a total workaholic and sets out out to uncover a mafia organization linked to an unsolved case.
Choi Siwon was a rookie agent in Athena; here, he plays a onetime ace officer who'd enjoyed a steady rise. However, after getting caught up in a messy case, his career ground to a halt. The former hotshot is now the problem child of the special forces team Poseidon, and he's put on the investigation team looking into that unsolved case. Also on that case is the sole female officer on the team, Lee Shi-young.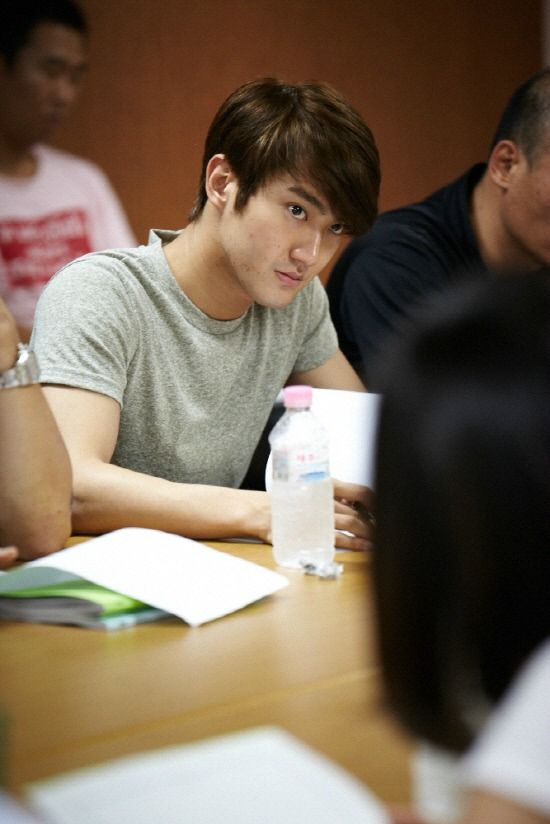 Tonally, it looks like the drama's going for action and mystery, calling Poseidon an example of a "new concept in investigative dramas." The point of comparison the production is making is the American series NCIS — by which I hope they mean Poseidon will be funny. Because really, nobody ever watched NCIS for Navy verisimilitude, right? The cases in that show were all about providing the backdrop for character interaction and humorous banter. I could get behind that.
I am a little nervous that the production isn't that far ahead of its airing schedule, considering that the first version of the series had months of advance preparation and this one is less than a month away from its premiere. But the drama has basically wiped the slate clean and gotten a fresh start, so let's hope it gets off on the right foot this time.
Poseidon premieres on Monday, September 19.
Via Osen
RELATED POSTS
Tags: Choi Siwon, Lee Shi-young, Lee Sung-jae, Poseidon