Dramabeans wins graphic design competition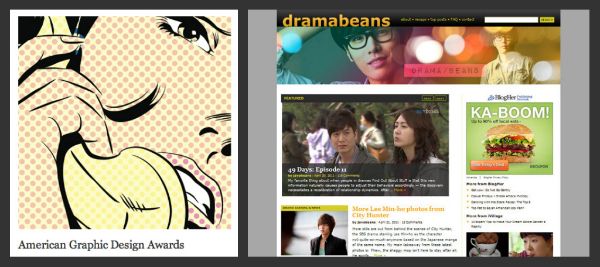 Just wanted to share some awesome off-topic bloggy news: Dramabeans was entered in the Graphic Design USA American Graphic Design Awards Competition 2011, and our site was selected as a winner! Well technically, the lovely, awesome, talented designers at JPD Studio won the award. Because they did all the hard work. (Details, psh.) But we feel like we have bragging rights by association. You guys do too, since this is your home as much as ours, so champagne for everyone!
There were over 8,000 entries from all fields in the creative community (ad agencies, graphic design firms, corporations, institutions, publishers, etc), and DB scored one of very few awards. For being pretty! [And functional! It's so tasty too! -jb] Remember when the makeover caused widespread panic and gnashing of virtual teeth? Maybe it's the princess complex talking, but we always knew Dramabeans was a looker. **beauty queen wave**
Congrats again to the JPD Studio team: Jessica Perilla, Krista Chambers, Kim Sall, and Vita Ng. Thanks for making DB its shiny new clothes! We promise to keep it decked out in eye candy and drama fairy dust for another 5,000 posts and counting!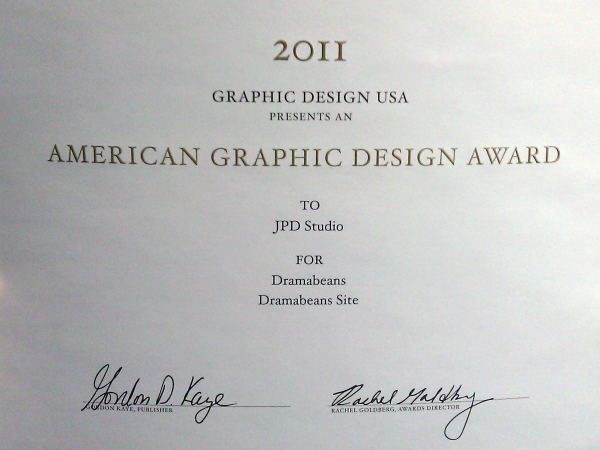 RELATED POSTS
Tags: bloggy