Light and Shadow premieres, battles for second place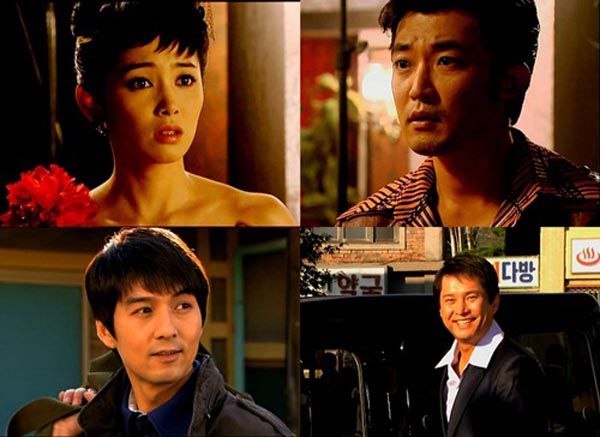 Mondays and Tuesdays have another new show in the mix with Monday's premiere of Light and Shadow, the showbiz-centered drama starring Ahn Jae-wook and Nam Sang-mi that follows their characters' rise through the '60s and onward. It looks like it'll be in a race for second place with KBS's medical drama Brain, which is now in its third week.
Holding steady in first place is SBS's melodrama Thousand Day Promise, which has been closing in on the 20% ratings mark but has been unable, as yet, to break it. The drama actually settled back a bit with ratings of 16.7% and 16.8% for this week's two episodes (it was at 17.4% the previous week), and the story did seem to spin its wheels for a bit there. But this week the plot took a few steps forward with our main couple getting married and the secret of Seo-yeon's Alzheimer's being revealed to more and more characters.
Thousand Day Promise is likely to stay in first for the remainder of its 20-episode run, though just how high the ratings can climb depends on the pacing from here on out, which frankly has been pretty slow thus far. (There's plenty of meat in the story and the performances, but the actual developments tend to crawl along at a snail's pace. There's breathing room, and then there's sleeping room — just sayin'.)
As for the battle for second place: On Monday, Light and Shadow's premiere of 9.5% almost matched Brain's 9.7% viewership rating. Both shows inched up on Tuesday with 9.8% and 10.0%, respectively. I haven't caught either show yet, but I have heard a bit of buzz for Shin Ha-kyun's performance as one of Brain's neurosurgeons, and the drama seems to be garnering favorable responses despite the modest ratings.
After Thousand Day Promise wraps, Brain ought to have a better chance to claim more of the viewership pie, if it can hold off Promise's successor drama, History of the Salaryman. Do-able, but a challenge, with Salaryman's robust lineup: Lee Beom-soo (Giant), Jung Ryeo-won (Ja Myung Go), Hong Soo-hyun (The Princess's Man), and Jung Kyeo-woon (Romance Town).
Meanwhile, Light and Shadow has more leeway to build slowly, since the special production series is slated for 50 episodes, compared to Brain's 20.
Via Osen
RELATED POSTS