2011 Editors' Picks [Year in Review, Part 5]
Part 5 is here!
As in past years, we here at Dramabeans owe huge thanks to guest bloggers — thank you, kaedejun and Dahee Fanel! — for participating in the review series, as well as HeadsNo2 for contributing to our Picks. You guys are awesome and make this time of year extra-special, providing lots of good stuff to read, think on, and, yes, sometimes disagree with. It wouldn't be as invigorating without a little friendly debate, would it? We'd also like to extend our gratitude to thundie, who was a key part of our selection crew in voting for our Picks below. Much love to all of the reviewers, as well as everyone reading.
On to the Picks!
SONG OF THE DAY
Dear Cloud – "반짝이는 밤, 메리 크리스마" (Twinkling Night, Merry Christmas)
[ Download ]
Audio clip: Adobe Flash Player (version 9 or above) is required to play this audio clip. Download the latest version here. You also need to have JavaScript enabled in your browser.
2011 Editors' Picks
BEST DRAMA
City Hunter
girlfriday: There's just something about a superhero story done right — a rich world filled with larger-than-life characters, a morally-guided code of honor, and a dash of dry humor to undercut the life-and-death stakes. It was as fun as comic books are meant to be, and as gripping and addictive as k-dramas know how to be. Certainly not flawless, but City Hunter broke new ground in k-drama badass hero fiction, and swept us up in the heart-pounding action. It took us to a world where we could indulge that childlike belief in heroes righting wrongs, and driving off into the sunset to fight another day.
Honorable Mentions: The Princess's Man, Tree With Deep Roots, Can You Hear My Heart, Sign
BEST ACTOR
Han Seok-kyu, Tree With Deep Roots
Dahee Fanel: I personally am not a fan of Tree With Deep Roots. But I don't think anyone can deny Han Seok-kyu's acting prowess in this show. He steals every scene he's in, with humour, charisma, intelligence, and best of all, complete and utter ease. You never feel worried that he'll mess up — we are in the hands of a professional. You get the sense that he could do all of this in his sleep and still feel natural. He's the main highlight of the show, no doubt about it. It also helps that he's sexy as hell. I want to stroke his beard. (Must…resist…the power…of…the…ahjusshi…)
and
Cha Seung-won
girlfriday: Cha Seung-won has been a lot of things — badass, slick, eeeevil — but he showed that he could erase all that in our collective memories with one outburst of manchild ridiculousness. At times his alter-ego Dokko Jin seemed legitimately crazy, like he'd gotten a few screws loose from shooting one too many action flicks. But Cha Seung-won always found a way to bring him back down to earth with one look of heartbreaaaaaaaaak. An actor who can make you cry is good, but an actor who can make you cry from laughter is the winner in my book.
Honorable Mentions: Lee Min-ho (City Hunter), Jung Il-woo (Flower Boy Ramyun Shop)
BEST ACTRESS
Su Ae, Thousand Day Promise
kaedejun: She is a tour de force as a young woman who grapples with her accelerating dementia by controlling it, and then falling apart. Pensive at times, cheerful the next, and then breaking down into a frenzy — in one frickin' episode. You can't help but watch her because she sucks up all the energy on the screen, and from Kim Rae-won. She can pull all these emotions from you and render you powerless. Now that is something.
Honorable Mentions: Ha Hee-ra (President), Yeom Jung-ah (Royal Family)
BEST SUPPORTING ACTOR
Kim Young-chul, The Princess's Man
HeadsNo2: Kim Young-chul dominated the screen as the ambitious Prince Suyang on a journey to usurp the throne from his own nephew. As the main antagonist serving up the crux of the political turmoil which swept up the rest of our cast, he delivered a multi-dimensional political mastermind of a character that became a true force of nature. Terrible yet awe-inspiring, we couldn't help but applaud him even as we scorned his vicious misdeeds. Not without his weaknesses, he delivered his own brand of wicked cleverness that remained just as wholly believable as his lesser-seen sympathetic side (just squint hard enough, you'll see it). Played in a lesser actor's hands, this role could have leaned more toward mustache-twirling and maniacal laughter, but in the capable hands of Kim Young-chul, it became one for the record books.
and
Eom Ki-joon, Scent of a Woman
Dahee Fanel: For years now Eom Ki-joon has been criminally underrated, cast aside in supporting roles, his immense talent ignored. So it was nice to see the surge of new fans that his role in Scent of a Woman created — a boost in popularity that was well-deserved. He gave a character that was a little flat on paper a very natural depth and realism, effortlessly portraying his awkward bumbling moments, his flashes of cold anger, and his pent-up sorrow. And on a shallow note, he wore glasses. I have a weakness for talented men with glasses. So, you know, in case anyone had any doubt: He's MINE. Just sayin'.
Honorable Mentions: Choi Min-soo (Warrior Baek Dong-soo), Jung Bo-seok (Can You Hear My Heart), Park Ki-woong (The Musical)
BEST SUPPORTING ACTRESS
Hong Soo-hyun, The Princess's Man
Dahee Fanel: Finally, Hong Soo-hyun has found the role of her career. This is the turning point for her. She fit into the role of Princess Gyeonghye like a glove, and the two melded together so well that I often forgot that she was an actress who was portraying a character. And by finding that perfect outfit for herself, so to speak, she managed to tap into a special well of emotion, from which she drew out passion and tears and conviction. She hasn't exactly had the most successful career, or the best acting history, but this role has changed the cards for her. And seeing how she's chosen another promising drama for her next project (History of the Salaryman), it seems that she's eager to continue to hone her newfound skills. I can't wait to see what the future holds for her.
Honorable Mentions: Choi Myung-gil (Miss Ripley, Man of Honor), Lee Mi-sook (Thousand Day Promise)
BEST DIRECTING
City Hunter
HeadsNo2: With equal parts action, romance, comedy, revenge thriller, and family drama, the potential for a schizophrenic screen experience was high. Like the City Hunter who juggled his various personas and disguises, the deft directing hand elevated all the myriad genres at play into a cohesive whole, making what could have just been a comic book world into a heightened reality that drew us in and never let go. The streets of Seoul came alive before our eyes, beautifully lit and orchestrated with a loving hand that kept the action centered on a moving story that brought out the idealist in all of us — the hope that heroes exist, and that good will always prevail.
Honorable Mentions: The Princess's Man, Vampire Prosecutor, Thousand Day Promise
BEST WRITING
City Hunter
javabeans: Reinventing a famous comic franchise is a tricky prospect, but City Hunter did so with style, giving us a new contemporary hero confronting modern evils. The drama boasted a directorial flair, invested acting performances, and a moody ambiance, but none of these would mean anything in the absence of a tight plot that kept us guessing, throwing in smaller arcs that tied into the big one for a smartly paced ride that delivered constant conflict and payoff. What resulted was a hero's journey that was intellectually satisfying and retained thematic integrity, tied together with an emotional throughline that was at times feel-good, other times heart-tugging. Best of all? Season 1 was a total package that also gave us the perfect launchpad for a potential Season 2. *Ahem.* (I'll never let go, Jack. I'll never let go.)
Honorable Mentions: Tree With Deep Roots, Best Love, The Duo, Flower Boy Ramyun Shop, Can You Hear My Heart
BEST COMEDY
Best Love
HeadsNo2: Best Love delivered some of the most memorable characters of the year, with metaphors, puns, and meta commentary shooting from the script as fast as the whiplash of public opinion. In the cutthroat world of show business where she's in constant danger of becoming irrelevant, Gu Ae-jung played the straight man to the zany man-child Dokko Jin, who's perfectly happy to enjoy his lofty pedestal of fame while remaining in his 'safety zone'. That is, until he experiences a little thing called first love — and it's not long before he's yelling "PANTIES!", growing potato flowers, trusting Pororo to discern his feelings, and even threatening Lee Seung-gi. The humor laced itself into the witty dialogue as much as it did into the slapstick, assigning inanimate things like sneakers and pens with such meaning to the characters that it inevitably spilled over to us as the audience hook, line, and sinker. Ding Dong!
and
Flower Boy Ramyun Shop
kaedejun: Here's my definition of "comedy": a drama of amusing circumstances occurring to a character or characters, while tapping into an emotional center. Happy ending required. Flower Boy Ramyun Shop has had its share of ludicrousness and hot kissing scenes. However it maintains an emotional center: you cannot control whom you love — you just do. Seeing all the boys rise to the occasion and show their love for Eun-bi, and for each other, in their own way is kind of sweet. Most importantly, it never fails to bring a smile to your face when you see these young 'uns hopping around, not knowing a thing about love but insisting they do.
Honorable Mention: Ojakkyo Brothers
BEST HISTORICAL DRAMA
The Princess's Man
javabeans: Purists may balk at the fusion-ification of the sageuk genre (hi, Dad), but The Princess's Man made the best use of the trend: by establishing the cornerstones of fact, then using it as a basis for a kickass story. It used historical record to establish its framework, but relied on its own well of creativity to supply its conflicts, thereby using history as a tool, but not a crutch. The story never lost sight of the grand-scale Big Picture — a kingdom, a country's future at stake — but remained true to the human truths at its core: A father-daughter relationship torn apart by greed, lovers fighting tooth and nail to honor their love without dishonoring their families and senses of self. Epic stuff.
Honorable Mention: Tree With Deep Roots
BEST ACTION/THRILLER DRAMA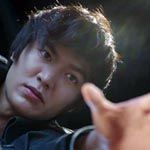 City Hunter
HeadsNo2: Not only were the action scenes impressively shot and captured, but their creativity is what made City Hunter the true action standout of the year. As a vigilante hero raised for the sole purpose of revenge, Yoon-sung relied on his intelligence and resourcefulness in order to use his surroundings to his own advantage, literally imbibing the show with a brand of action specific to his character. We won't soon forget the spoon fight, the baseball cap fight, the walkie-talkie fight, the water bottle fight, the money-bag fight, the junkyard fight, or the final fight. More than revenge, Yoon-sung's desire to free Jin-pyo from the shackles of his dark past is what drove the narrative forward so that the action and thrills carried weight, leaving us on the edge of our seat at every tense moment and every slow motion hero walk.
Honorable Mentions: Warrior Baek Dong-soo, Vampire Prosecutor, Girl K
BEST MUSIC
The Princess's Man
Dahee Fanel: Music, when used wisely, can stir up the greatest emotions, and make a drama even better than it is. The music in The Princess's Man did just that. Lee Ji-yong has been around for years, and you can tell right away that the music for this show is in the hands of a master. It is at times stirring, at times sweet, and often makes your heart beat faster and the blood rush to your head as you bite your nails in consternation over the fates of the characters. It's never intrusive, and always elevated the scenes it was in. If there's any OST this year that I want to buy, it's this one. And that's saying a lot.
Honorable Mention: City Hunter
BEST ENSEMBLE
Flower Boy Ramyun Shop
HeadsNo2: Individually, the cast was quirky and adorable. But tucked into a cozy ramyun shop, they transformed into something magical — a true family. Never will I forget Hyun-woo with his matching pajama sets, face creams, and knitting needles. Or Crazy Chicken Ba-wool and his adorably protective noona-love. Or Kang-hyuk, with nothing but a good heart and a desire to protect and nurture his adopted kids. Or Chi-soo, who learned the meaning of love and loyalty. Or Eun-bi, who had the joy of having her adopted brothers always on-hand with medicine for her intestinal woes. The best ensemble casts are the ones that make you believe that the characters weren't frozen in time before the camera turned on — and that they'll still be talking, laughing, making ramyun, and decorating Christmas trees long after the camera has turned off.
Honorable Mentions: I Need Romance, The Duo, City Hunter, Can You Hear My Heart
BEST VILLAIN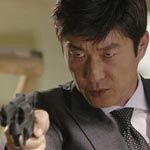 Kim Sang-joong as Jin-pyo, City Hunter
kaedejun: He's the one who raised our hero, and he's the one who heartlessly threatens and hurts Yoon-sung's closest friends. I mean, what if your father went and ran his car into your best friend? And then said it was good for you?! What makes him an awesome villain is that he abuses but cares for his son. Jin-pyo may have have a bloody thirst for revenge, but some of his enemies are so sickeningly corrupt that you feel the law won't be good enough. You hate him, but you can also understand his reasoning and therefore can't completely hate him. That complexity is a turn-on.
Honorable Mention: Kim Young-chul as Suyang (The Princess's Man)
BEST COUPLE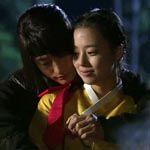 Park Shi-hoo & Moon Chae-won, The Princess's Man
javabeans: A well-written romance has me mentally cheering for the hero and heroine to get their happy ever after, but it takes a special one to make me feel their connection in the heart. A combination of strong writing, impassioned performances, and intense chemistry worked to make Se-ryung and Seung-yoo's star-crossed romance one of my favorite drama pairings ever. Matched in every way — intellect, attraction, morals, worldviews — they truly did seem like two sides of one coin, though you feared that like that coin, Fate would keep them forever separated from sharing the same space, face to face. But they fought and rallied and earned their reunion a thousand times over. They may not have been Romeo and Juliet, but their marriage of true minds was worthy of Shakespeare.
and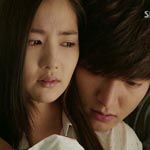 Lee Min-ho & Park Min-young, City Hunter
kaedejun: Equally matched in skills and talents, both stubborn as heck, and both with parental issues that prompt them to seek nurturing from others, Yoon-sung and Nana's love is based on grounds of mutual respect. They are each other's biggest supporters and protectors, understanding the risks of Yoon-sung's revenge. But what's even braver of the both of them is that they're willing to let go of each other and give each other space and time to clean up their baggage. But like all destined couples, it's not like they can stay apart for long.
Honorable Mentions: Lee Min-woo & Hong Soo-hyun (The Princess's Man), Kim Jae-won & Hwang Jung-eum (Can You Hear My Heart)
BEST ALTERNATE PAIRING
Lee Min-ho & Kim Sang-ho, City Hunter
girlfriday: Sometimes the best love is the one between a vigilante hero and his ajusshi-wife. Batman had Alfred, and the City Hunter had his Ajusshi, who did everything from prepare his meals to save the day with his sidekick moves. No matter how many spats they had about his home-shopping addiction or how unappreciated he felt, Ajusshi always came through. Sometimes heroes just need to know that at the end of a long day of fighting evil, home is wherever Ajusshi is.
and
Kim Sun-ah & Eom Ki-joon, Scent of a Woman
Dahee Fanel: He loved her even though she laughed at him crapping his pants. What better proof of a man's devotion do you need than that? In a show where the male lead spent several episodes unable to make up his damn mind and just KISS THE GIRL already, Eun-seok was always there. Comforting her, thawing for her, and silently suffering for her. Behind his cold exterior lay a dorky little boy who didn't know quite what to do with his own hands and feet, and who, over the course of the show, learned how to deal with people, and his own neglected heart. If ever there was a character worthy of our heroine, it was him. Poopy pants and all.
Honorable Mentions: Gong Hyo-jin & Yoon Kye-sang (Best Love), Lee Ki-woo & Lee Chung-ah (Flower Boy Ramyun Shop)
BEST BROMANCE
Ji Chang-wook & Yoo Seung-ho, Warrior Baek Dong-soo
HeadsNo2: Two beautiful warriors with equally beautiful manes of glory who grew up together as friends, only to be torn apart by betrayal and made mortal enemies by the cruel hand of Fate? That's already enough fodder for active imaginations, but with Warrior Baek Dong-soo, we weren't left with empty hopes and shattered bromantic dreams. The brothers-by-bond relationship between Dong-soo and Yeo-woon proved to be the true love story of the series, as their mutual respect and admiration for each other never faded even during the darkest of times. The fact that Dong-soo never gave up on his friend-turned-enemy no matter how far Yeo-woon spiraled down into his bleak and mysterious world, and that never once did he think Yeo-woon was too far gone to ever return to the way they once were proved a testament to their lasting bond. And that kind of unconditional acceptance and steadfast love? That gets me right in the heart.
Honorable Mentions: City Hunter & Ajusshi (City Hunter), Chun Jung-myung & Lee Sang-yoon (The Duo), Lee Hyun-jin & Jang Seok-won (You've Fallen For Me)
FAVORITE CHARACTER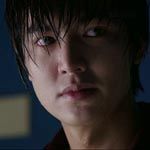 City Hunter (Lee Min-ho), City Hunter
girlfriday: He may have had a questionable sense of style at times, sure. But Superman's been wearing his underwear over his pants for almost a century. City Hunter seemed like ten characters in one – the cheeky playboy, the cool-headed fighter, the agent of vengeance, the heartbroken son, and sometimes just the young man in love. But he remained from beginning to end the noble hero, which is why he stole our hearts and kept 'em all year long. His pants may have been pink, but of all the memorable characters this year, City Hunter takes the gold.
Honorable Mentions: Min Tae-yeon (Vampire Prosecutor), Cha Chi-soo (Flower Boy Ramyun Shop), Jung Jong (The Princess's Man)
BREAKOUT PERFORMANCE
Han Groo, Girl K
girlfriday: This rookie actress put most A-listers to shame with her trifecta of kickass action, sass, and emotional vulnerability. In just three short episodes, she managed to leave the biggest impression as the breakout star of the year, and made us believe that it was possible to assassinate a target via sniper rifle, investigate the secret underground organization kidnapping your friends, and catch the attention of the cutest boy in school, all before first period. Now that's badass.
Honorable Mentions: Park Yoo-hwan (Thousand Day Promise) Seo Hyun-jin (The Duo), Song Joong-ki (Tree With Deep Roots), UEE (Ojakkyo Brothers)
MOST IMPROVED
Lee Da-hae, Miss Ripley
javabeans: Perhaps this is an unexpected category for Lee Da-hae, who started her career strong with dramas like Lotus Flower Fairy, building on that with Green Rose and My Girl. But she hasn't lived up to her talent in years, which is why Miss Ripley was a welcome turn for her, giving her a combination of meaty character to sink her chops into as well as a reinvigorated spirit. She schemed, lied, and cheated with regularity, but peppered Miri's meannesses with a vulnerability that allowed you to understand, if not admire, her character. It was an intense role, which she brought to life with an intense performance. "Most improved" in this case isn't as much about raising her overall skill level as much as it's a long-awaited return to form.
Honorable Mentions: UEE (Birdie Buddy & Ojakkyo Brothers)
LEAST IMPROVED
Kang Ji-hwan, Lie To Me
javabeans: This hurts me, it does. My love of Kang Ji-hwan is no secret 'round these parts, but you've gotta call a spade a spade: He was not good in Lie To Me. The writing's mostly to blame for this one, but this is a man capable of making the craziest crazy seem kinda sane (Coffee House), or playing a no-good playboy wastrel (Hong Gil Dong) with vulnerability. He can do a hilarious comic bit and then rip your heart out with tears in the same moment. So his downturn in this drama was painful to watch, almost as painful as trying to watch him and Yoon Eun-hye try to figure out what the heck was up with the story. He got in some cute ad-libby moments, but that was tantamount to throwing in the towel, abandoning all pretense of character or plot logic. (Not that there was much in the way of plot logic.) Let's all just hope his next role makes up for it, and then some.
Honorable Mentions: Yoon Eun-hye (Lie To Me), Yoo Inna (Best Love), Eric (Myung-wol the Spy)
MOST OVERRATED DRAMA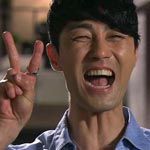 Best Love
kaedejun: Grumpy male lead falls for spunky female lead. Puns spew forth with a litany of sound effects in the background to emphasize the cheesiness oozing forth. Second male lead is perfect; second female lead is perfectly catty. So why watch when I know exactly how it's going to turn out? I don't need metaphors to tell a "layered" story, especially when the ploy is so obvious. Try something new, Hong Sisters.
Honorable Mention: Protect the Boss
MOST UNDERRATED DRAMA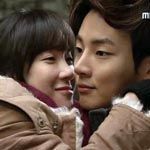 Me Too, Flower
javabeans: Granted, I'm a little less enthused about this entry with the Wild-Eyed Villain Piling On The Possessive Crazy in recent weeks, but there's still a charm to the show that makes it unfortunate to have been so overshadowed by such stiff competition. It's a little show with a quirky cast, a hero acted wonderfully by Yoon Shi-yoon (despite, yes, that baby face), and a heroine who's endearingly grumpy. Her character has the least charm, but it's her growth we root for, her vulnerabilities that get us in the heart, and her happiness we desire. If the drama could remember that, it could once again polish off its surface to remind us what a gem lies underneath the tiresome villianness's machinations.
Honorable Mentions: Birdie Buddy, President, Ojakkyo Brothers
BIGGEST DISAPPOINTMENT
Lie To Me
girlfriday: There were quite a few contenders in this category this year, but none so disappointing as an unfunny rom-com that wasted two of the genre's best stars. It even seemed that the show's badness was contagious for the actors, because they turned in uninspired performances at every turn. Not that you could blame them for having to play the wishy-washiest characters ever written. Never have we watched an entire show starring Yoon Eun-hye or Kang Ji-hwan and spent the whole time going, MEH.
Honorable Mentions: Myung-wol the Spy, Scent of a Woman, Paradise Ranch
BIGGEST WASTE OF TALENT
The cast of Athena: Su Ae, Jung Woo-sung, Cha Seung-won, Kim Min-jong
kaedejun: When you have A-list stars like Jung Woo-sung, Cha Seung-won, Su Ae, and Kim Min-jong, you should have a bona fide hit in your hands. When you have A-list stars and give them a shoddy script that's a rework of its "prequel but not a prequel" IRIS, you just wasted the talent. These actors can give you so much more than Lovesick James Bond, Broody Baddie, Always Stoic She-Spy, and Comic Relief. I have not seen more than five expressions on each of these actors for all 20 episodes. Shame.
Honorable Mentions: Eom Ki-joon (Dream High), Kang Ji-hwan (Lie To Me)
BEST USE OF AN IDOL
Lee Ki-kwang, Me Too, Flower
javabeans: Dual roles don't always work, but Me Too, Flower took a cheeky approach with its Double Ki-kwang: One's a sexless sidekick, the other's a sexy dreamboat. It was more than just a meta joke (look, an idol playing a normal dude, making fun of his idol persona!), however, in representing two sides of our heroine's desire for love. Both were idealized — the eager puppy who idolizes her, and the fantasy who tells her she's beautiful when she doesn't believe it herself — and yet, both paled in comparison to the real thing, the love that made her believe life might just be a thing of beauty after all. Ki-kwang played his roles with cute charm, but it was the clever use of his character that puts him under the "best use of" category.
Honorable Mentions: Yoochun (Miss Ripley), Han Groo (Girl K), Jaejoong (Protect the Boss), Seo Hyun-jin (The Duo)
WORST USE OF AN IDOL
Changmin, Paradise Ranch
Dahee Fanel: I often make lighthearted jokes about how various bad actors make constipated faces whenever they try to conjure up facial expressions (because I do love me a good bathroom joke. Hey, I'm Korean, after all). But never in my wildest dreams could I have thought up the facial expressions that Changmin makes in Paradise Ranch. My god. If this were a contest on the best faces when suffering from bowel movements, then he would win it. Even the drama's early use of horse manure as a "humourous" plot point seemed to be cheering him on. Alas, he was supposed to be ACTING, dammit. And yet he failed to, on every possible level. I was actually embarrassed for him. This is why rookie actors, idols or not, should start out in small roles on small shows, where they can learn and build their craft without stinking up the proceedings. Jumping headfirst into a leading role when you don't have the faintest clue what acting is about is brave, sure, but hardly smart. Better luck next time, maybe.
Honorable Mentions: Yunho (Poseidon), Jung Yong-hwa (You've Fallen For Me)
MOST GLORIOUS MANE OF GLORY
Park Shi-hoo, The Princess's Man
javabeans: This was the year of Sageuk Hair. Curly, straight, rugged, shiny, old, young, tousled, every-hair-in-place — there was a style for every preference. Of numerous fine candidates, Park Shi-hoo's takes the prize for Best In Show, straddling the divide between good-guy nobility and bad-boy avenging spirit, boldly masculine and why-can't-my-hair-be-as-shiny feminine. You can picture him equally at home swinging that sword around (rawr) and shaking out his flowing tresses in front of a wind machine, mouthing a cheesy tagline for a Pantene commercial. We'd never hate you for being beautiful, though, Park Shi-hoo.
Honorable Mentions: Ji Chang-wook (Warrior Baek Dong-soo), Yoo Seung-ho (Warrior Baek Dong-soo), Choi Min-soo (Warrior Baek Dong-soo)
BEST USE OF ARMY ABS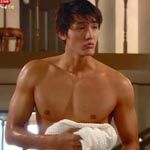 Lee Ki-woo, Flower Boy Ramyun Shop
girlfriday: Humona.
javabeans: It ain't like I've never seen abs before…
girlfriday: Just maybe not as shiny?
javabeans: But runner-up Lee Dong-wook took a shower every other episode, and somehow those scenes weren't as sticky. Er, not literally.
girlfriday: Now I'm thinking of whole new ways to use maple syrup.
javabeans: And dirty ways to interpret Shiny Pillar?
girlfriday: Rawr. God bless army duty.
Honorable Mention: Lee Dong-wook (Scent of a Woman)

RELATED POSTS
Tags: 1 show to rule them all, Athena: Goddess of War, Best Love, City Hunter, Editors' Picks, featured, Flower Boy Ramyun Shop, Girl K, Lie To Me, Me Too Flower, Miss Ripley, Paradise Ranch, Scent of a Woman, The Princess's Man, Thousand Day Promise, Warrior Baek Dong-soo, year in review, year in review 2011