Fashion King starts filming with Yoo Ah-in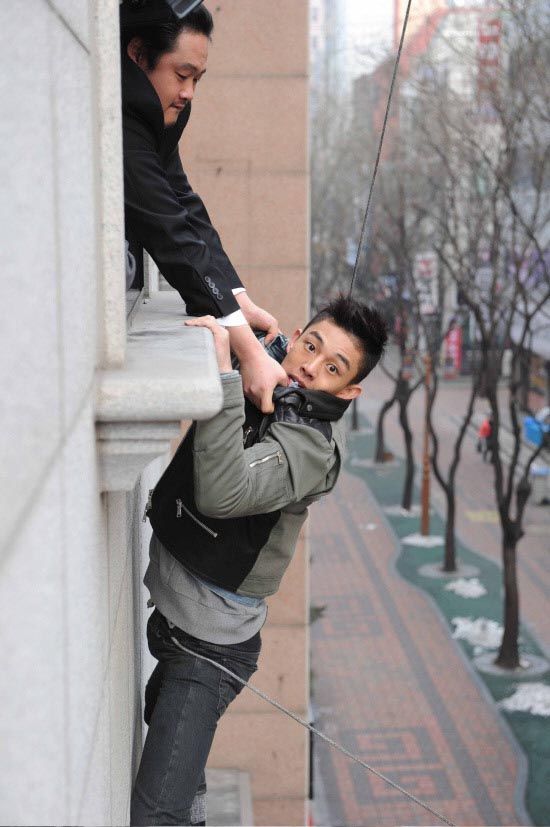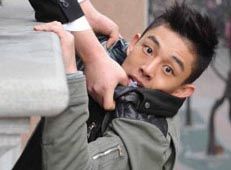 SBS's upcoming drama Fashion King has begun shooting, and here are some cuts from the recent shoot. Could Yoo Ah-in be any cuter? I love his deer-in-headlights look here as he dangles from a third-story window, 10 meters above the ground.
The scene called for some wire action work, and went through approximately twenty takes of Yoo jumping from the building. Afterward, Yoo admitted, "I knew there would be a wire scene today, but I didn't know I'd be the one jumping. It was a little scary, but it was fun shooting a drama again after such a long while." (It's been over a year since his last drama, Sungkyunkwan Scandal, wrapped in November 2010.)
The plot: Fashion King tells the story of young aspiring designers, their relationships, and their dreams of success. They're based at the Dongdaemun Market (a packed Seoul hot spot known for selling cheap, trendy clothes, among other things) and presumably get entangled in multiple love triangles. On paper it's just like Cinderella Man, but tonally I'm anticipating something different — less jokey and makjang than Cinderella's slapstick/birth secrets/fatal illness plot points.
This drama isn't really on my must-see list, but I can't dismiss it entirely with such charismatic actors onboard: namely, Yoo Ah-in and his co-star, film actor Lee Je-hoon (Bleak Night, The Front Line), both of whom are technically strong actors who also happen to have loads of screen presence.
Then again, two actors does not a successful drama make, and we've got tons of examples to prove that. I'm less interested in the rest of the cast, which includes Shin Se-kyung (Tree With Deep Roots), Jang Mi-hee (Life Is Beautiful), and SNSD member Yuri. I'll be hoping the drama surprises me, but to be honest I'm not holding my breath.
The PD's filmography includes fusion sageuk Ja Myung Go, while the writers' resumés include dramas like tense melodrama What Happened in Bali, rom-com Sweet Spy, vampire sitcom Hello Franceska, and the quintessential Cinderella drama Star In My Heart (which was also set in the fashion designing world). Huh, that's quite a spread.
Fashion King takes over the Monday-Tuesday timeslot from History of a Salaryman and premieres March 12.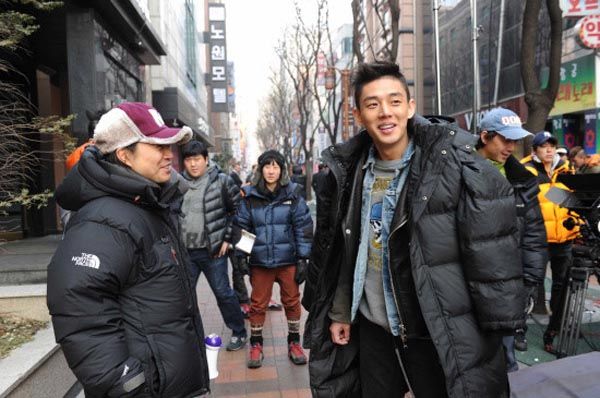 Via SBS
RELATED POSTS
Tags: Fashion King, Yoo Ah-in