Kang Hye-jung returns to television in The Marriage Plot
Kang Hye-jung is back in a lead role for a new cable drama, The Marriage Plot, which sounds like it could be a fun romantic-comedy to take up Mondays and Tuesday nights on tvN.
Kang plays the second daughter to a woman who sounds like quite the character: Mom's a kimchi factory president and so determined to marry off her four daughters that she embarks on a grand marriage project. How? By getting her girls to cohabitate with prospective groom candidates. Ha, is she trying to encourage compatibility in some kind of progressive way, or is she trying to provoke a shotgun wedding? And just how does she scheme to force eligible bachelors into such a living condition? I'm thinking Mom's got a few shady tricks up her sleeves…
Kang Hye-jung's character Gun-hee is a strong and smart modern woman, but also prone to making the odd silly mistake. That sounds like a familiar role for her, but perhaps there's more to her than meets the eye, since Kang said, "I've played a lot of nice or innocent characters before, so I think of this as a chance to take on a new challenge." I'll be looking forward to seeing Kang headline a project again, since she was pretty much wasted in her last drama, Miss Ripley, where she was all set up to be a formidable rival… and then fizzled into meaninglessness. Kang's such a talented, quirky actress that it was a shame to see her sidelined; her unconventional, understated 2007 drama Flowers For My Life remains one of my favorites.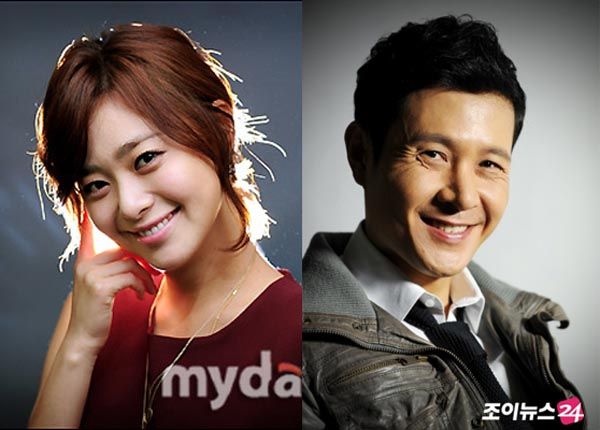 Lee Kyu-han (Smile, Can You Hear My Heart) steps into the main hero's role, which will be his first time playing a lead in a drama miniseries, though it's not his first time as chaebol; he plays Kang-jae, the son to the owner of a food corporation.
Cast in a supporting role is Lee Min-woo (The Princess's Man), who I presume will be another suitor roped in by Mom's big plot. Lee Young-eun (While You Were Sleeping)plays the eldest sister Sun-hee, who possesses a personality that's diametrically opposite to second sister Gun-hee, which naturally leads to confrontations between the sisters.
So this leaves me with a few questions: How does Mom rustle up the bachelors for her daughters? If one's a chaebol, it'll take some doing to bend him to her will. And are each of the daughters set up in their own separate dwelling for their living-in-sin situations, or is Mom just throwing all four girls and their four matches into one big house and hoping for the best? Such questions can only be answered by watching the drama, I suppose.
The Marriage Plot is set for 16 episodes and began filming this week. It'll premiere on April 2, following Shut Up: Flower Boy Band on tvN.
Via My Daily
RELATED POSTS
Tags: cable programs, Kang Hye-jung, Lee Kyu-han, Lee Min-woo (2), Marriage Plot