Love Rain premieres to low ratings
Today marks the premiere of KBS's new throwback drama Love Rain, the new project from famed season drama PD Yoon Suk-ho, starring Jang Geun-seok and Yoona. But despite the young starpower, the series premiered to disappointing ratings: 5.8%.
Both new Monday-Tuesday dramas were dwarfed by the reigning leader, MBC's 50-episode Light and Shadow, which is enjoying a ratings resurgence since the end of History of a Salaryman. Light/Shadow recorded 20.6%, on its second week of over-twenty-percent ratings. SBS's Fashion King, now in its second week, went down to 9.2%.
I caught the first episode of Love Rain, and it's definitely got PD Yoon's stamp on it — it's atmospheric, moody, and beautiful, and is populated by characters that drive me bonkers. I grew up on his dramas, so there's certainly a comfort-food familiarity there. It had touches of all his dramas, particularly Feelings and Summer Scent, with the campus setting and mood. At times it feels like a long music video rather than a series pilot, but it does have a breathtaking ambiance that can't be ignored.
It's just likely not going to be a runaway hit because it's your mom's drama — and not only because it's set in the 70s, but because it feels like a classic kdrama with all its attendant trappings. Long suffering heroes/heroines, quotes from Love Story, etc. I mean, it's basically like every story my parents told me about their youth, right down the cultural references. So despite the trendy young stars headlining it, it's a story geared towards the PD/writer's own generation.
Between Light/Shadow and Love Rain, I guess it's pretty much going to be 70s Mondays for a good long while. Ya dig?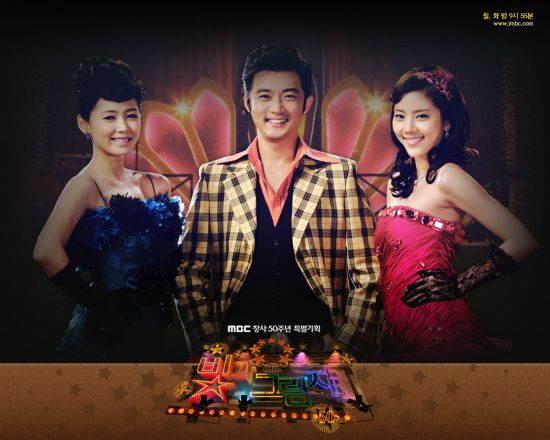 Via Osen
RELATED POSTS
Tags: drama ratings, Fashion King, Love Rain