Equator Man: Episode 12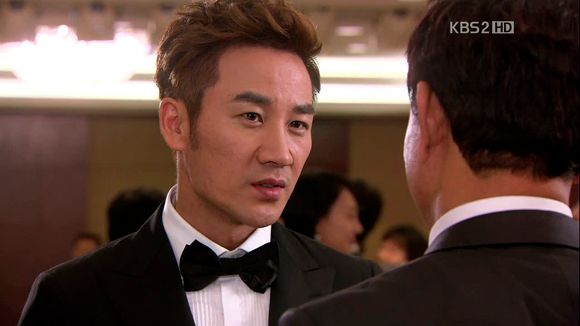 Some things just don't stay in the past when you want them to. It's a harsh realization that smacks Jang-il in the face every episode, and one that the people around Sun-woo don't seem to understand. Everyone learns exactly how much they're chained to their pasts, no matter how hard they try to create a new life. But with a history as dark as the one our leads share, who's surprised that no one can ever forgive and forget?
Ratings dropped to 13.6% this episode, but Equator Man still maintained top spot among fellow dramas The King 2 Hearts and Rooftop Prince.

EPISODE 12 RECAP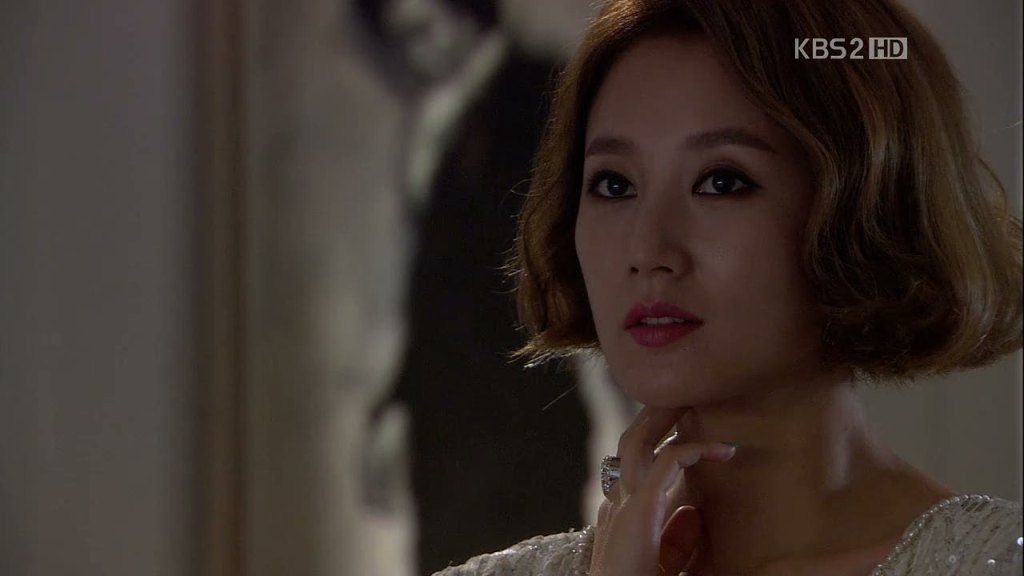 Soo-mi surveys her wall of paintings of the branch incident like a queen surveying her empire. While packing up one of them she tells herself that she wasn't going to show this painting to anyone – but she's now changed her mind.
We pick back up with Chairman Jin and Jang-il, the latter of whom gets firmly put in his place with Chairman Jin's parting words: "Don't you dare to speak like that to me again." I'll say.
Sun-woo's still-unnamed assistant delivers some bad news, in that the police have shut down Sun-woo's appeal due to lack of homicidal evidence. This is what Sun-woo expected, so he instructs No Name to continue with the next phase of the plan.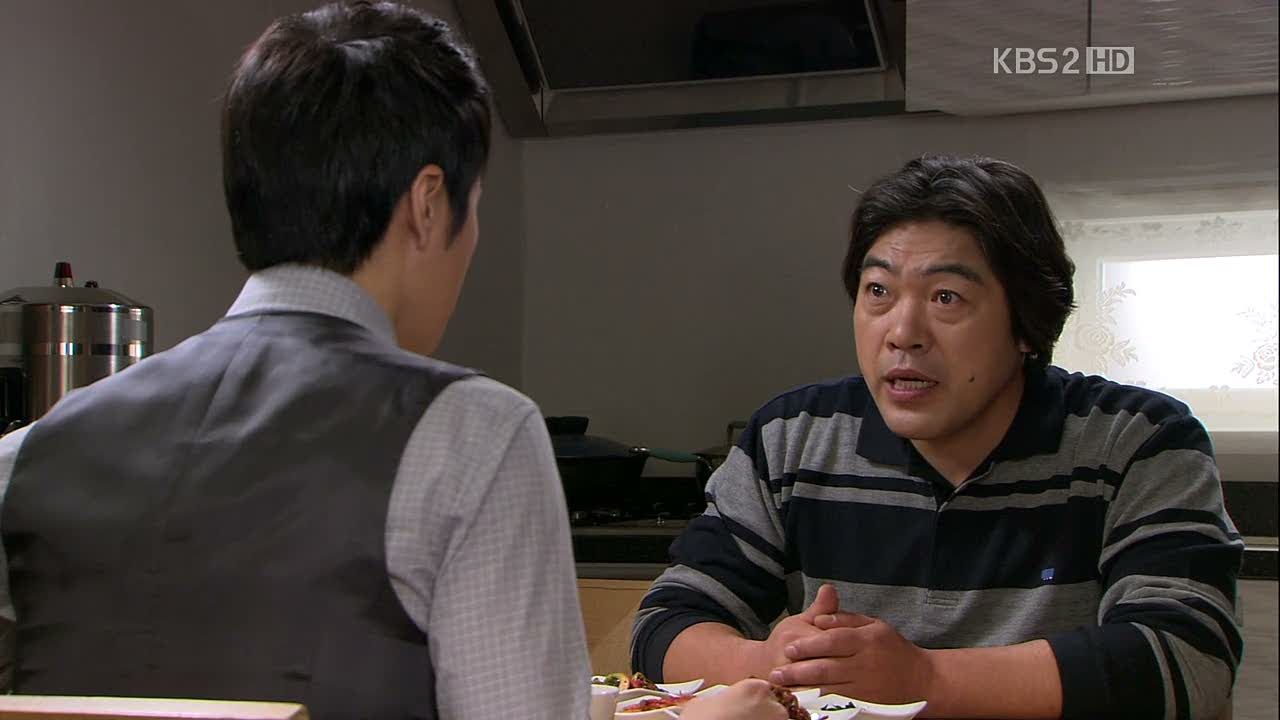 At home, Jang-il has no appetite and is further put-off by his father fawning over Soo-mi, whose gallery he's been invited to. (Uh oh.) He wants his father to stop calling her, but can't come up with a concrete reason as to why.
Chairman Jin's words about Yong-bae possibly murdering Kyung-pil flash through his mind, though he's unable to ask what he wants to of his father. Instead he gets a text from Sun-woo asking to meet for lunch.
The two men speak cordially once they meet, with both of them quibbling over who will foot the bill. Sun-woo says it's all on him, to which Jang-il jokingly remarks, "You're so heartless." Sun-woo: "Isn't that your style?" Burn.
He turns over the appeal report for Jang-il to read, which immediately turns the mood tense. The next sequence of events involves many close-ups on their mouths while they eat bread with incredible dramatic gravitas. It's not meant to be funny, but it is unintentionally silly.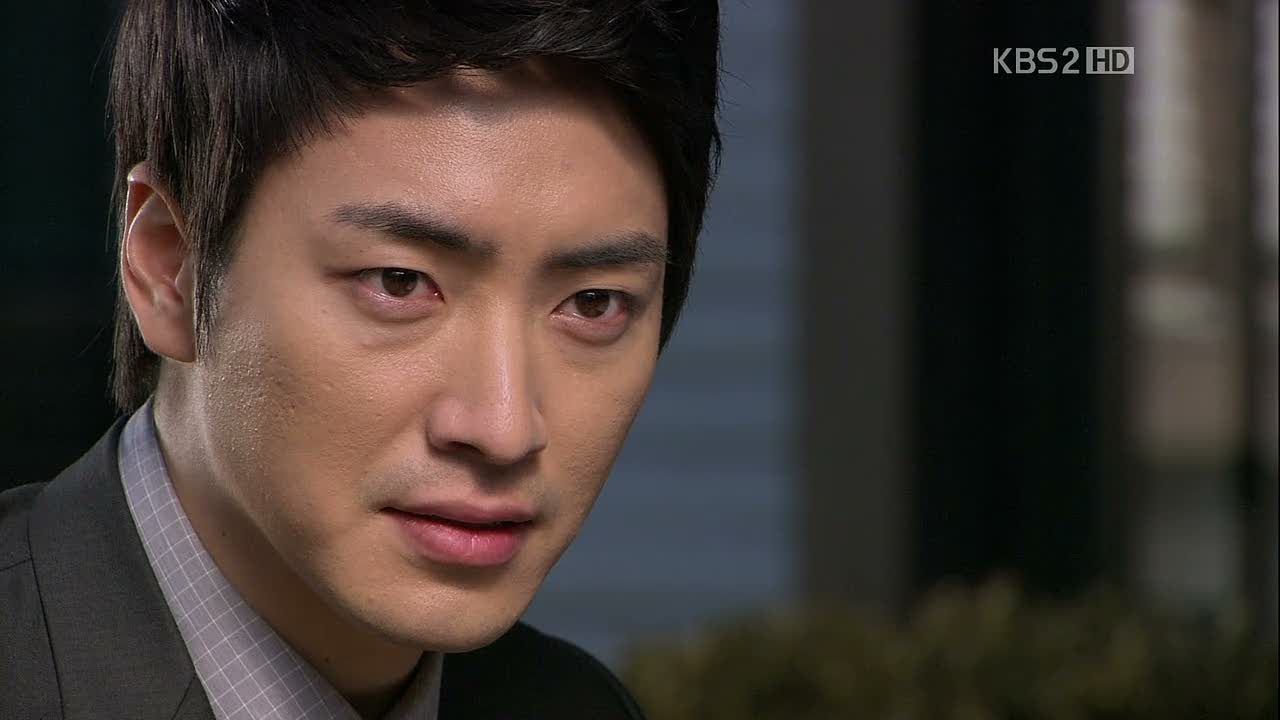 Things really take a turn when Sun-woo tells him that he left out Yong-bae's name in the report on purpose, even though he overheard him on the phone admitting that he was at Chairman Jin's house the day his father died. He's referencing that time Yong-bae talked to Chairman Jin on the phone while he was blind, apparently thinking that Sun-woo was deaf, too.
Jang-il can barely keep his reactions in check. Sun-woo simply acts like Jang-il is still his friend, so it's not so much to ask for a little help, right? "The only witness I have is your father," Sun-woo claims. So Jang-il rescinds his earlier claims of being unable to help, and tells Sun-woo that he'll deal with it. How? No one knows. But we know what happened the last time he tried to deal with this same issue…
True to form, Jang-il thinks over Sun-woo's words as he's driving. It only takes one look at the manilla folder occupying the passenger seat for Jang-il to start fuh-reaking out, yelling in his car and pounding on the steering wheel like a mad man.
Sun-woo planned for this too, since he and No Name have figured that the petition will probably end up in Jang-il's trashcan. It's no matter, since it's time to move onto the next step of the plan. (Seriously, if I've missed No Name's name and anyone knows it, please share. Or let's think of a more creative thing to call him until the show bothers to explain his presence.)
The idea is to use Jang-il's colleague JOON-HO, the one who's been going after Chairman Jin. No Name seems to be getting on friendly terms with him and makes it seem like pure coincidence that Joon-ho overhears him expressing 'surprise' over the phone at hearing Chairman Jin's name attached to a homicide. It's enough to pique Joon-ho's interest, so I'd say mission accomplished on that front.
Geum-jool arrives to deliver some of Sun-woo's old effects to him, including his father's typewriter. He warns his friend to be careful with this petition stuff seeing as he got into an accident right before the last one. But of course, poor Geum-jool holds no suspicions that Sun-woo's accident was anything but, and seems genuinely confused when Sun-woo suggests that he didn't just trip and fall off a cliff.
He won't let the matter go, even later into the conversation. "What happened if you didn't trip, then?" Someone's going to be in for a huge shock if anyone tells him the truth.
Because of his boyish crush on Soo-mi, he urges Sun-woo to go to her second gallery showing and hands him the brochure. Sun-woo's brows furrow when he sees the painting of Jang-il (though he doesn't know it) walking alone on the bridge. Geum-jool even comments that it's the site of Sun-woo's accident. You're so close, Sun-woo!
Meanwhile, Soo-mi mails the painting of Jang-il taking a tree branch to the back of Sun-woo's head, and Ji-won finds a huge deposit made to her bank account.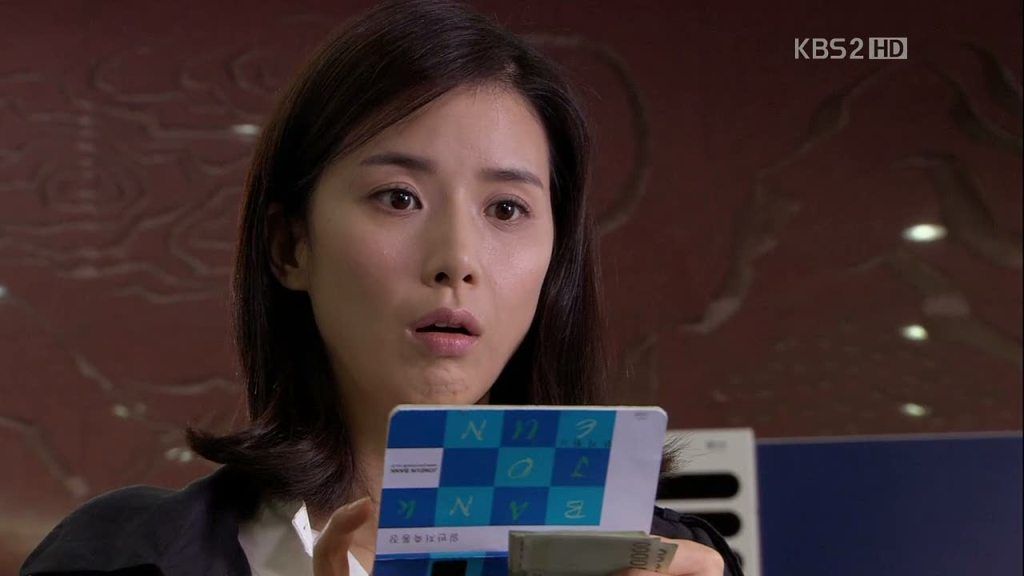 She calls No Name, who tells her that it's a "signing bonus" from Sun-woo and that she'll be working for them starting next week. Now Sun-woo is on the hunt for a place to live, and No Name calls him out for choosing to stay in the hotel this long just for Ji-won.
Jang-il runs into his colleague, who knows better than to tell or show Jang-il anything about Chairman Jin's case. Smart boy.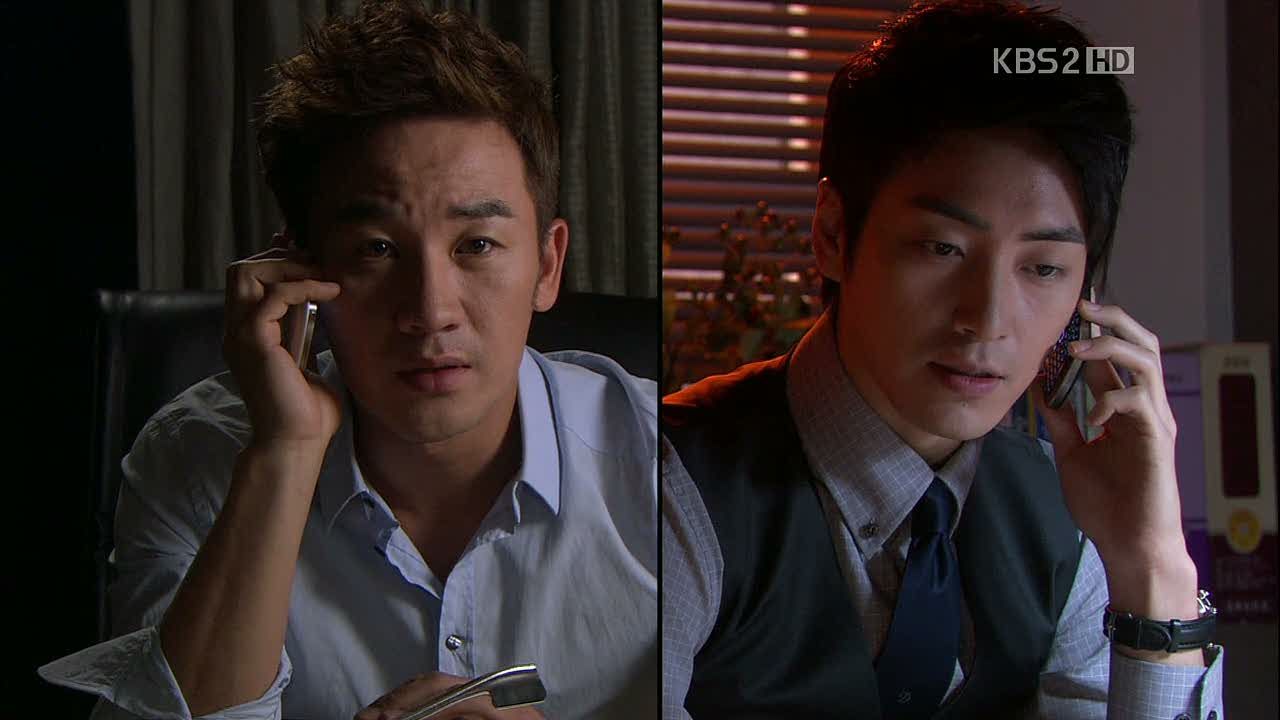 Once he's at home he takes a look at the petition and is interrupted by a call from Sun-woo, asking him if he's talked to that colleague of his in the criminal division. When Jang-il affirms, Sun-woo asks the name of the prosecutor, as though testing to see whether he's lying. Jang-il knows it too and asks, "You don't trust me?"
Sun-woo plays it off, and Jang-il finally gives him a name – though I get the distinct impression he hasn't asked yet.
Either way, Jang-il shoves the folder into a dark corner of his drawer after the phone call and places a call to the colleague he just named. He takes him out for drinks and explains the situation in a way that makes Sun-woo seem obsessed over a simple suicide, telling his colleague to lie about looking into the case if Sun-woo ever calls to ask.
As luck would have it, Sun-woo does call to ask, and meets the prosecutor directly. He's come to submit his father's typewriter as evidence and freely hands over his business card when asked. It surprises Jang-il's colleague that Sun-woo is the president of a prominent company – after all, Jang-il had made Sun-woo sound a little crazy.
All of Jang-il's plans are backfiring on him. He clearly didn't think Sun-woo would go so far, yet he did. He also told his colleague that Sun-woo was his hometown friend, so now his colleague seems eager to help and even asks for the petition. Jang-il pauses, the wheels turning fast in his head, before he gives the equivalent of the "dog ate my friend's petition" excuse.
But then, thinking fast, he brings up some lucrative evidence he has about a big casino, and offers the case to his colleague. Sounds like a bribe in the making.
Ji-won has come to Head Hunters early to get a leg up on the job she'll be starting next week. Sun-woo instead wants her to do some party planning for his business first, which she's already on top of.
She takes Sun-woo to the banquet venue and explains everything, although she keeps having to pause when she catches him staring. When she finally calls him out he claims it's because she's missing an earring – which isn't untrue – and that she can't miss things like that at the banquet. Speaking of, does she have a dress? (When do they ever?)
So, it's time for a makeover scene. He wants to make it clear to Ji-won that this isn't a personal gift, but for his own image – she'll be representing his firm, so she has to look appropriate.
He hates every dress but the last, which is a formal number that shows off her shoulders. Ji-won bears his flippant-yet-not attitude with amazing patience.
Meanwhile, Jang-il goes to the hotel to deliver Ji-won a cake, only to find that she's no longer working there.
It looks like Sun-woo bought Ji-won the whole store by the amount of bags in his backseat. While in the car she gets a text from Jang-il asking about her resignation from the hotel, though she turns it off the moment Sun-woo orders her to.
Since she's planning the party she's seen the guest list, and asks Sun-woo whether he knows everyone who's invited. "I know some, and some I want to know," he replies cryptically.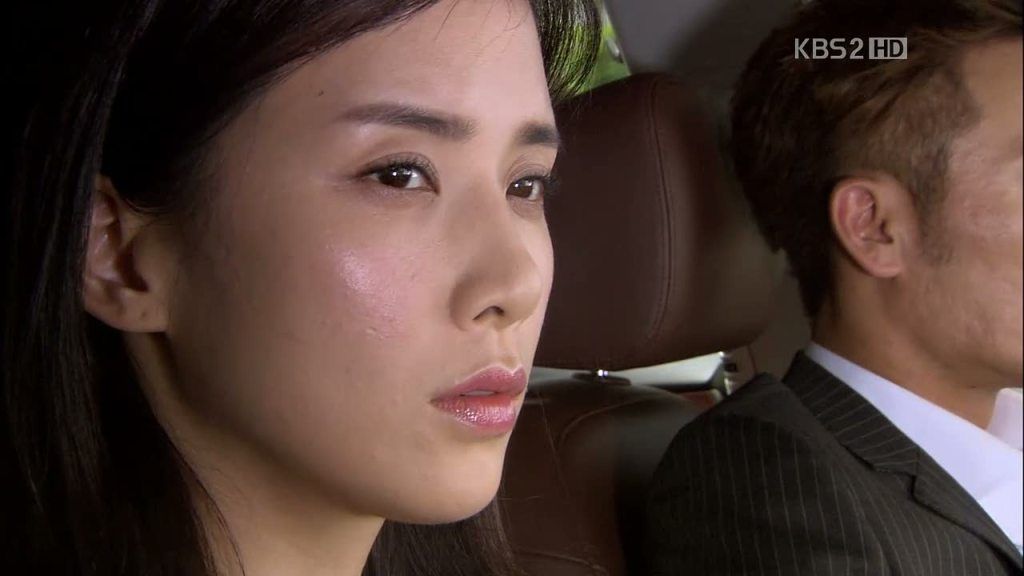 But she's seen Chairman Jin on the list (finally, a tie to her past, maybe sort of), and asks Sun-woo which category he falls into. Sun-woo says he knows him but they aren't close, so she moves onto Jang-il. How about him?
Ji-won remembers the animosity between Jang-il and Sun-woo, although she never had any idea that they knew each other in their college days. It's only now that Sun-woo tells her that they were once best friends, a long long time ago.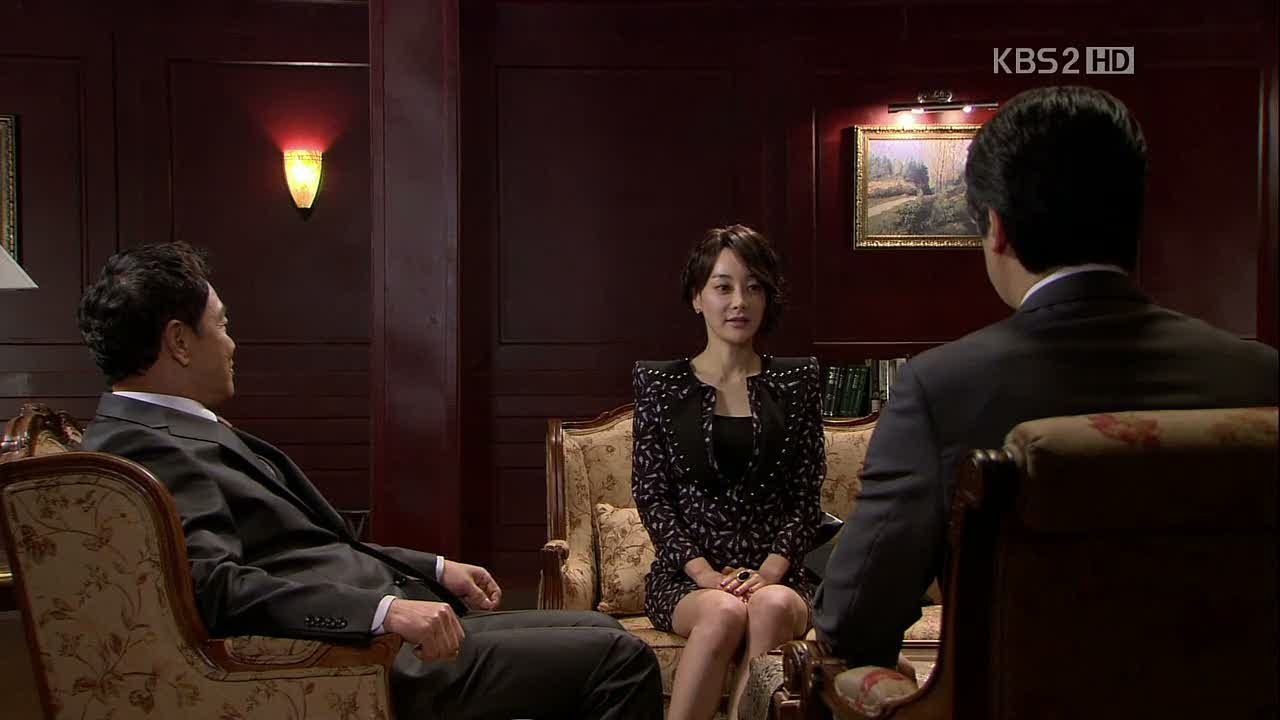 Chairman Jin is much more wary of David Kim/Sun-woo than Secretary Cha, and that's the reason why he's going to the banquet – he can't back out in a fight. But he has another matter to attend to first, which is to tell his stepdaughter to casually date Joon-ho under a false identity in order to get him off Chairman Jin's case.
Surprisingly enough, Yoon-joo readily agrees to loan herself out to the prosecutor if it will benefit the business. She even asks to get paid for the work she'll put in by going on a date with him.
Ji-won prepares to leave Sun-woo's hotel for the night, but catches him looking longingly at a copy of The Old Man and the Sea, the book that defined their relationship. She doesn't make her presence known but seems happy to realize that he hasn't forgotten her.
We hear Sun-woo in voiceover reading from a book that talks about the pain of missing someone, and the longing of wanting to return to their side – an obvious allegory for his relationship with Ji-won. It seems he's taken up the audiobook business too, since we see him recording the lines rather than just thinking them.
The next day, Sun-woo goes to Soo-mi's gallery accompanied by his old cane. He goes straight to the painting of Jang-il on the bridge as Geum-jool brings Soo-mi to meet their very important guest, and Sun-woo puts on his "I'm Blind" face.
HA. Geum-jool can barely hold in his laughter behind Soo-mi, who's completely fallen for Sun-woo's act and believes him to still be blind. She's ecstatic to see him, though her face falls slightly when he asks her to explain the bridge painting to him.
He has to wring answers out of her, since she starts by saying it's a cliff from their neighborhood (Sun-woo: "And…?"), and she painted the scene she saw. As for the person in it, she simply says it was someone crossing the bridge and that's that.
Only then does Sun-woo turn to her, his eyes slowly gaining focus… "You're pretty, Choi Soo-mi."
Just as she realizes the truth, Geum-jool spills the beans that Sun-woo wanted to surprise her. She reacts by kicking him in the shins. Ha. The news only lifts her spirits as she pulls Sun-woo into another happy hug.
No one's happier to see Sun-woo than Kwang-choon, and the three of them go out for celebratory drinks. Soo-mi can't remain at ease since she remembers deciphering the Braille letter Sun-woo wrote about his last memory being of Jang-il – so she knew then, as she knows now, that he remembers everything.
The conversation takes on a much more serious tone when Sun-woo tells them that he submitted their names in the police petition, so they should be prepared to be called as witnesses. Kwang-choon grows somber as he asks Sun-woo why he's bringing up the past.
Sun-woo: "It was never the past for me."
Jang-il, meanwhile, receives Soo-mi's package. Thinking that it's from another one of his adoring fans he tells his assistant to have it, since the box is probably filled with chocolates. Oh, Jang-il. You couldn't be more wrong.
Banquet time. All the who's who of investing show up, along with No Name, Geum-jool, and Soo-mi. Chairman Jin even pays his respects to Sun-woo, though their talk over business is brief.
Soo-mi's all smiles until Jang-il enters the hall, and upon seeing each other, she immediately walks away to avoid a confrontation. Jang-il and Sun-woo likewise exchange small talk until they're both struck dumb by the sight of Ji-won approaching in her formal dress.
Sun-woo acts surprised to know that Ji-won and Jang-il knew each other from college, and leaves them to talk alone. She cuts to the chase and immediately asks Jang-il why he pretended like he didn't know Sun-woo back in college, to which he replies that it would have been awkward for Sun-woo to know that he was in love with the girl he liked.
When he asks her if their past connection got her this job, she replies, "No, Sun-woo doesn't know me. He never saw my face. It's also been a long time… he's just my boss now." And she looks at Sun-woo from across the room, just as Soo-mi keeps her eyes on her in the same fashion.
It's got to be awkward for Ji-won to entertain Chairman Jin's family, seeing as none of them remember who she and her father were. She ends up speaking with Chairman Jin directly about investments, and the conversation remains polite.
Soo-mi has immediately recognized Ji-won, and asks Sun-woo if he remembers her as the girl he liked in college. He denies everything, claiming that he liked a lot of girls and met a lot of volunteers. Ji-won overhears everything.
Chairman Jin gets a shock when he sees Tae-joo at the banquet, although it looks as if he's seen a ghost. Tae-joo disappears through a door and Chairman Jin follows, and he ends up chasing Tae-joo through many more dark hallways and doors until he ends up as the lone man in a vast, empty room.
He can't find Tae-joo, and calls him out. His voice echoes in the emptiness.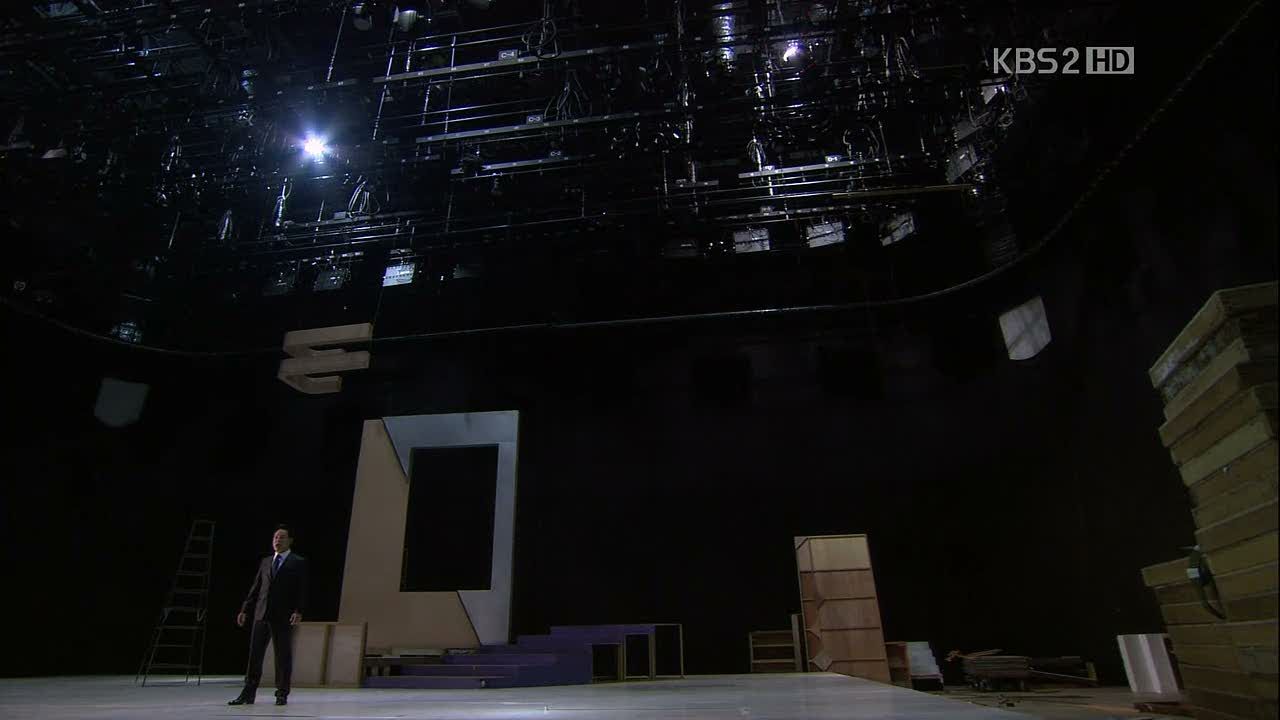 We get a pretty jarring cut back to the party, where Chairman Jin asks the all-knowing (seriously, he does seem very omniscient) No Name whether a Moon Tae-joo was on the invite list. With a mysterious little smile, No Name says that there was no such person.
Jang-il regretfully informs Sun-woo that his friend won't be able to take on the case for a while – he's in the middle of a big gambling case. He'll be done in three to four months, but that's already past the statute of limitations on Kyung-pil's case.
When Sun-woo expresses his disappointment, Jang-il is there to hammer the point home. "Sun-woo. Your father committed suicide." As in, there's no case anyway.
Sun-woo comes back with a question, asking whether some sort of deal was made – you know, a scholarship for Jang-il in exchange for his father's silence about being at Chairman Jin's house that day. Not an investment, but a deal to hide a bigger secret, to magically turn a homicide into a suicide…
And Jang-il, who has had enough, grabs Sun-woo by the collar and punches him in the middle of his own party.
It's bad news bears for Jang-il, who looks at least shocked (if not the teensiest bit remorseful – not because he hit Sun-woo, but because she witnessed it) when he's met with Ji-won's disappointed gaze.
He makes it back to his office to find a note left by his assistant telling him that the package wasn't chocolate, it was art. And to make matters worse, "It looks like you."
He opens it, and is predictably shocked when he sees a painting of him the moment before he bashed Sun-woo in the head.
This time, he decides to go to Soo-mi directly. Only we cut to her in the gallery with his father, who's still scouting her as a match for his son. When he asks that fateful question, "What do your parents do?" Soo-mi's face falls and she goes silent.
Jang-il calls to let her know he's on the way, and is surprised to see his father there when he arrives. Yong-bae, having no idea what's really going on, assumes Jang-il skipped work for a date and happily leaves the two lovebirds alone.
Soo-mi hums in a creepy, self-assured way as she makes her new guest coffee. He addresses her like she's trash, his words dripping with venom as he calls her a leech. She's used to it, and simply asks him if he didn't like the gift. If not, he can pick another…
And she unveils her Wall of Crazy. Jang-il's reaction is surprisingly subdued when she informs him that she was there that day, and we get taken into a flashback of Young Soo-mi, who witnessed the scene up close, moments before Jang-il hit Sun-woo.
Shocked, she hid as Jang-il threw Sun-woo into the ocean. And, at least, she cried.
Jang-il demands to know why she never showed the paintings to Sun-woo. She explains that he was unconscious at first, then blind when he woke up – and there might not be a point in showing him now since he might already know.
Full of hatred, Jang-il calls her out on wanting him so bad that she would use these paintings to threaten him just so she could have him for her own. "You want to have me that badly?" he asks, his voice degrading in and of itself.
Soo-mi stands up for herself, and curses at him to shut up. She knew she should have gone to the police station that day – so in that sense, she's committed a grave sin against Sun-woo. Yet still, she feels pity for Jang-il. "You must have had a hard time up until now. You were scared, and sorry."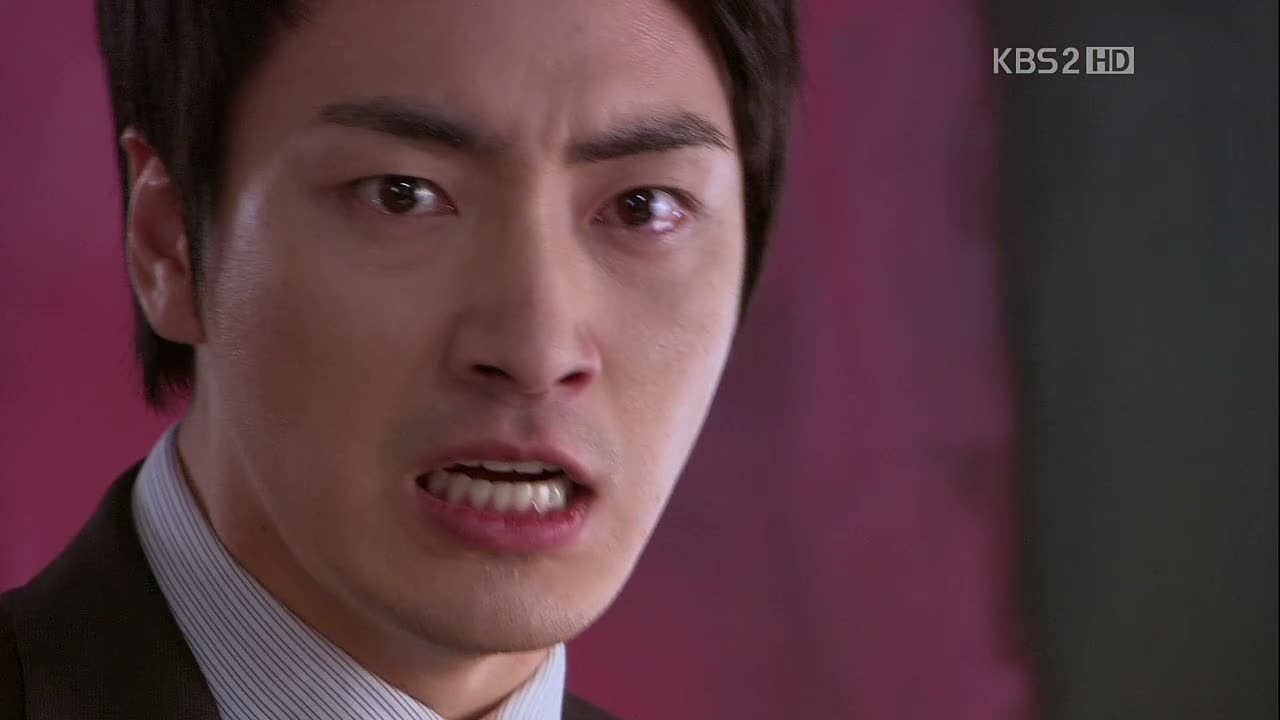 He yells at her to demand why she didn't go, and she tells him that it was because she felt sorry for him, who had to stab his best friend in the back. He calls her crazy, saying she lost it because she wanted him so badly, and she fires right back, "Isn't it you who went crazy? Why did you attack Sun-woo? Why did you try to kill him? He was your best friend. How could you?!"
Now, Jang-il practically roars at her to shut up. He doesn't want to hear that Sun-woo did so much for him, he doesn't want to be reminded of what he did. But it's all there on a wall, staring him in the face.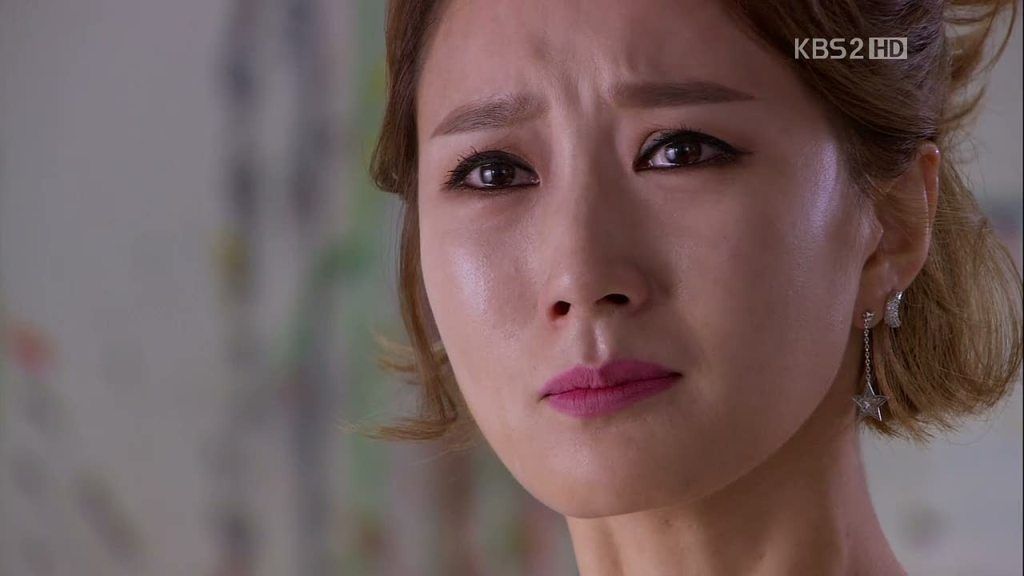 Soo-mi: "Do you know that Sun-woo submitted a petition? If they start the investigation again, I will tell him. Fifteen years ago, when Sun-woo was going to submit the petition, you hit him from behind. You hit him, then you pushed him off the cliff to kill him. I'm going to tell them all!"
"Go ahead!" Jang-il challenges right back. "Do what you want."
But then there's this oh-so-small moment right before Jang-il leaves, where all his anger melts away and only terror shows.
Soo-mi reaches her hand out to a painting of Young Jang-il crying. "You said that you will regret it, right? Yes, you will regret it." And she cries.

COMMENTS
This show certainly saves the best for last, and knows how to craft a cliffhanger. This was more of an emotional cliffhanger than anything, but a much-needed one, since it gave great insight into Soo-mi's character and actually made Jang-il more of an enigma even though we know about everything there is to know about him.
I didn't expect the show to solve Ji-won's lack of relevancy in one episode, but I was certainly hoping that we might get a better idea for what role she could play in the future. Instead we were given the barest of glimpses when she asked about Chairman Jin being on the guest list, and then nothing when she confronted him directly. I want to like you, Ji-won, but good gracious do you need something – anything – to do. Planning parties and getting makeovers just isn't going to cut it.
That's why Soo-mi continues to be intriguing, even if we find her actions reprehensible. Because, let's face it – Ji-won is currently filling the shoes of a morally upright female lead, and she's suffering for it because she is, unfortunately, boring. That's not to say that being good is boring, but the show just can't depend on her to be good on her own time and hope that makes up for her lack of placement in the story. Soo-mi has got a lot more to work with in terms of complexity, which is handled very well by Im Jung-eun, because her younger counterpart seemed much more coldhearted by comparison. I may not agree with what Soo-mi has done/is doing, but there's a level to which I understand her. And even if I didn't, she is at least fun to watch, which garners points in my book regardless.
It was interesting to me that Jang-il showed no fear when presented with Soo-mi's artwork, and that he was still such a Toolington the Third to her. I'm sure he thinks that he's depriving her of what she wants by not giving in, but his sheer hatred of her is almost frightening. I like Jang-il, but for the first time ever I wanted to smack him. I'll buy that him hitting Sun-woo was a spur of the moment crime of passion, but his consistent dehumanizing treatment toward Soo-mi – who up until these paintings hasn't wronged him enough to warrant such treatment – is hard to watch. Why does Ji-won get treated inherently better, when her family fortune was long gone by the time she reached college? Did a shaman kill Jang-il's family and eat his sandwich in a past life?
Tags: Equator Man, featured, Im Jung-eun, Lee Bo-young, Lee Jun-hyuk, Uhm Tae-woong