Equator Man: Episode 9
Success may come and go, but best friends are forever, Jang-il. Forever, and ever, and ever. Man oh man, this revenge is going to be sweet.
We finally get our big time skip this episode, and by all accounts it should be the last one. And for some even better news, Equator Man nabbed first place in the ratings game this week over Rooftop Prince and The King 2 Hearts with 12.0%. Such is the power of the Uhmforce.

EPISODE 9 RECAP
Sun-woo scoffs at Tae-joo's fatherly claim, instead calling him out for coming at the behest of Chairman Jin or Jang-il, since he knows they both have it out for him. He has to literally be restrained by Unnamed English-Speaking Minion so he doesn't choke the daylights out of his maybe-dad.
Tae-joo explains his prior friendship with Sun-woo's dad, and how they were like brothers when they worked under Chairman Jin. It was his father's will that Tae-joo take care of Sun-woo, so here he is, an unmentioned number of years later. (I love that he even asks Sun-woo, "Since when did you become blind?" And we still don't get a concrete answer.)
Sun-woo still doesn't believe it, and tries to fight back even with his injured leg. Tae-joo claims that if he so wanted, he could break all the bones in Sun-woo's body in less than ten seconds. (Really?) So he doesn't want Sun-woo dead, he wants to take him and show him a world that he couldn't even imagine.
He gives Sun-woo twenty-four hours to clear up matters here before they go. Sun-woo asks what would happen if he didn't, to which Tae-joo replies, "Then Kyung-pil's death will be seen as a suicide forever."
I love this Father/Daughter duo. Soo-mi is sweating and fretting in bed over the memory of Jang-il calling out Ji-won's name the morning after their sexy times when Kwang-choon comes to tell her he's leaving. He knows something's wrong and pegs it on her visit to Seoul, though she fervently denies going just for Jang-il.
Her dad seems to know better, but he doesn't press the subject. To her insistence that she'll win first place in the art competition and go study abroad, he tells her that he'll make sure her life is easier there (presumably with blackmail money). Why do I get a bad feeling about this whole scheme?
Kwang-choon goes to the bathroom stall where he instructed Chairman Jin to leave the blackmail money, and finds a bag inside. He opens it to find blank paper instead of money… uh oh.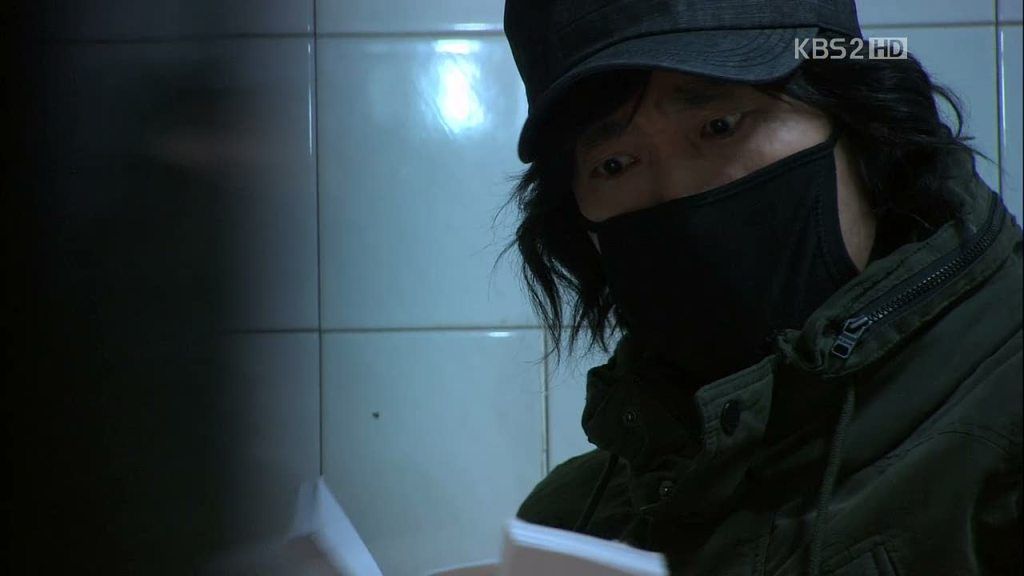 Out of nowhere, a man comes at him… swinging a freaking hammer. Good gracious. He hits Kwang-choon on the back once, but Kwang-choon fights back and runs. Good gracious! Run, Kwang-choon!
He's barely able to fend his assailant off with a potted plant and bikes away for his life. That was a really close one. Props to Equator Man for making me jump out of my seat from fright.
Kwang-choon makes it to a phone booth despite his painful shoulder injury, and places a desperate call to Soo-mi for her to take down their business sign and paint over his face so he can't be found. If she doesn't, he'll die.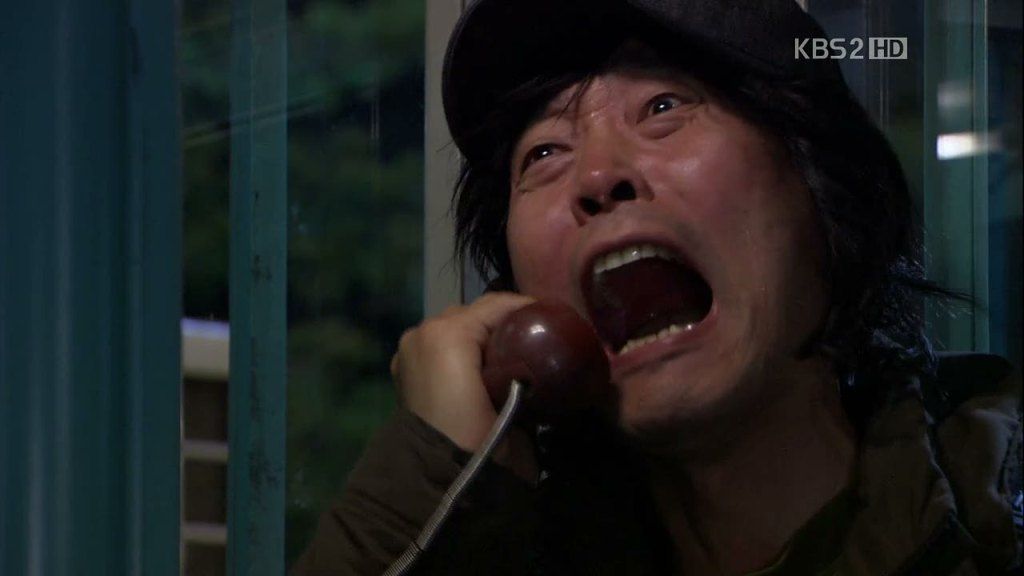 Left thinking over Tae-joo's words, Sun-woo eventually ends up at the training center where they tell him that his client from last time has asked for him again. Thinking that it's Chairman Jin, Sun-woo (being the smart cookie that he is) calls Geum-jool and tells him what hotel he'll be at – and that his friend should look for him if he doesn't call in two hours.
It's a slow walk to the hotel room door, and we don't see who lets him inside. Oh no. I can't take another Hammer Assailant scene right now, Show.
…Except it's Ji-won in the room. Phew. She tells him that this is what she had to do in order to see him, and Sun-woo can only think of Tae-joo's words that they'll be gone in twenty-four hours.
So he coldly asks what she wants from him. If it's not a massage, he'll be leaving. She stops him with a hand on his arm and asks him not to go, fearless in the face of his cruel words. "You can't see my face," she tells him, "but I'm sure you can see my heart."
Sun-woo is determined to make Ji-won hate him so she won't miss him, so he asks, "What are we doing in a hotel room?" before he tosses her on the bed, with him on top. Omo.
She's unfazed, and simply tells him that being blind isn't the sin he thinks it is, and that she likes him. A lot. "What do you get out of that?" he asks. "I didn't know you were so pathetic, Hemingway."
He gets off her, and heads for the door. He's writing off her feelings as sympathy and a sense of superiority, but she's quick to fire back that she's the one who needs a rich boyfriend – it's not like she looked for a blind man to love. "I don't even know why I'm like this," she explains honestly.
We hear the words that Sun-woo wants to say, but can't. "Will you wait for me? Until I come back? I don't know when that will be."
And she asks, with tears in her eyes, "Isn't this love?"
But he continues to speak harshly to her, essentially calling her out for having a fetish for blind men. And he's not the right blind man for her. She's the one to back-hug him as he's leaving, and Sun-woo delivers what might be one of the biggest burns in drama history: "If you do this again, I'm going to call the rehab center." Ooouch.
At home, Sun-woo writes a letter to her in regular Hangul. He may not be able to see, but he remembers how to write. In it he explains how he wanted to ask her to wait for him, only he doesn't know when he'll return. Still, he finishes the letter with, "Wait for me. Wait for me. I will come back for you. I don't know when it will be, but I will come back."
Tae-joo comes to retrieve his son(?) and reads the letter he left for Ji-won. Sun-woo asks where they'll be going and when he'll return, but receives no answer.
And Geum-jool, faithful friend that he is, comes running just as Sun-woo is leaving. Aww, poor Geum-jool. He doesn't know where Sun-woo is going, but listens when Sun-woo says that he'll be back – and he'll bring a nice geum jool (gold necklace, ha) back for his friend.
Chairman Jin is sparing no expense to find Kwang-choon, who's made it home with his arm in a sling. He tells Soo-mi that he sustained the injury by falling down the stairs drunk, and she seems to believe him.
She's dismayed that he's suddenly asking for Sun-woo's address in Seoul, and asks her father if he's ever told anyone that fateful secret. He soundly denies having done so, and she forks over the address.
Great, now Kwang-choon decides to do the right thing. The letter he sends to Sun-woo (at the house he's just left) details everything about his father's murder by Yong-bae. Too bad he'll never get it.
His next letter goes to Chairman Jin, where he details the mistake he made in trying to kill him. Now his secret won't stay as one. "I still can't forget him struggling, hanging on that rope," Kwang-choon writes. Upon reading it, Chairman Jin seems mildly interested. He was sure Sun-woo's dad was already dead before he was hanged.
Ji-won broods alone wearing the scarf Sun-woo gave her, and finds a picture of him in the school newspaper at a familiar bench. She runs to it but doesn't find him, and goes to his apartment instead to find all the things he left behind – like all their mementos of their times together. We get a flash back to each and every one.
She even cleans up his table where he left the letter, but doesn't seem to find it. There's only the Braille book with the worn cover, the one with the poem that ends with, "I'm going to leave on a journey. You stay here. I won't be lonely with you in my heart." Yes yes, but where is the letter?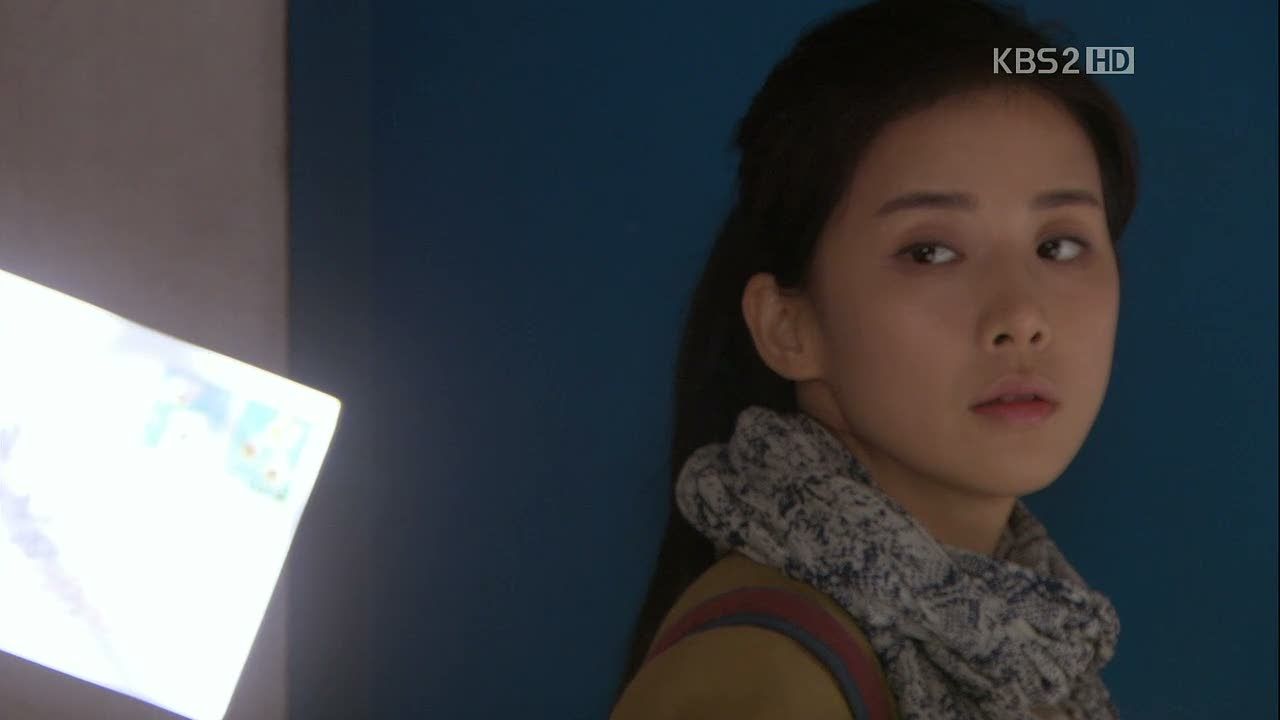 Cut to: Ji-won finding the letter on the desk. I'm glad she found it, and at the same time not glad – because if he could explain everything in the letter, doesn't it negate all the noble idiocy? Doesn't it make their suffering, well, meaningless?
Only when she's leaving does she see the letter Kwang-choon sent (!!). She doesn't read it.
Acting on suspicion, Ji-won takes the Braille book to someone who can read it and asks for it to be read aloud to her. Only it's nothing like the poem Sun-woo read – it's his massage training manual. Aww. So he never read a poem, he just told her his feelings. She cries at the revelation.
Jang-il finds her sitting on the same bench that Sun-woo sat on in the newspaper picture. He's immediately cold the minute he finds out that she's crying because Sun-woo left, asking her if she has nothing better to do than cry like a little girl over something as stupid as breaking up. Okay, Jang-il, here is what you do. You get your foot, and you put it into your mouth…
Luckily, Ji-won calls him out for being selfish. "You said you wanted to become a prosecutor, right? If you want to become a great prosecutor, you will need a heart first." Score one for Ji-won.
She flat out tells him that she doesn't even think they can be friends, and we begin a voiceover where Jang-il gives a law lecture about the ins and outs of emotional stress. How fitting.
Soo-mi is working on her art piece using a page of Braille she swiped from Sun-woo – and on a whim, she self-studies to learn the language. It's all fun and games at first, until she starts to decode what were previously just bumps on a page to her.
Sun-woo: [in writing] "The world that I saw last was Lee Jang-il. I saw Jang-il's scared face last. And my world lost light. The reason Jang-il tried to kill me was because I questioned my father's death."
Soo-mi's eyes widen as she realizes that Sun-woo remembered everything. Uh oh.
Meanwhile, Ji-won packs up Sun-woo's things, leaving his letter to her and Kwang-choon's unopened letter on top.
Soo-mi waits for Jang-il on campus, and the first thing he notices on her are a pair of gaudy, bright pink shoes. I wonder if she's wearing the clothes he bought for her.
He gives an emotionless apology for "that night," though Soo-mi cuts him off swiftly. She's not here for that, she claims. Instead she's there to talk about Sun-woo's disappearance along with her studying abroad. As for Sun-woo, he's been gone for over a week, and the last thing the landlord heard was him crying and screaming.
But when she brings up the topic of Sun-woo liking Ji-won, Jang-il is quick to cut her off with a, "When are you leaving?" As in, Can it be now?
Soo-mi shoots fire from her eyes. "When I come back, I won't be someone you can treat like this."
Jang-il looks at his reflection fragmented in Sun-woo's broken mirror. A call to Geum-jool doesn't enlighten him on Sun-woo's whereabouts… and is that concern I see on his face? Maybe?
Walking home, Jang-il thinks back to their younger days when Sun-woo once promised him that he'd make enough money to send Jang-il to college. Back when they were friends. The image of Young Jang-il is intercut with Present Jang-il, as they both talk to the memory of Sun-woo.
With a smile on his face reminiscent of the past version of himself, Jang-il fondly calls to Sun-woo, "I will succeed no matter what. I will help you after that." It's an exact echo of what he once said before. Does he still mean it now?
Then his smile slowly fades, as though he's saying goodbye to the past. He turns his back just like he did when he left Sun-woo for dead, and continues on his path. A plane flies in the background.
In what could be the same plane (but wasn't he supposed to have been gone a week already?) Tae-joo tells Sun-woo that he must forget who he was until now. He'll be born anew.
Fade to black. We open on the year 2012 as the press swarm a line of vehicles – and Jang-il steps out of one, sporting a fancy new hairdo. He doesn't answer any media questions (seems like a big scandal), but smiles at all the attention. Someone's finally made it to the big leagues – looks like he cracked open a huge corporate embezzlement case and is now an official prosecutor.
We also catch up with Soo-mi, who's working as a photographer.
Yong-bae looks with pride at his son's face on a jumbotron, since Jang-il has become the new spokesperson for the Supreme Prosecutors' Office. It's about the cheesiest commercial you can imagine, replete with Jang-il running hand-in-hand with a group of children and smiling while he releases balloons into the sky. The basic message, which is creepy because it's Jang-il, is to the tune of: Prosecutors are your friends. Put your faith in us. It's creepy.
But Yong-bae only sees his son, Prosecutor Lee Jang-il.
And elsewhere, in super-fancy surroundings and to the tune of a metronome, Sun-woo does a series of shirtless pull-ups. Only, his back and arms are covered in long, thin scars. (Whip marks?)
Jang-il comes home to a very happy father, and is all smiles until Yong-bae mentions a dinner he had with Chairman Jin earlier. He knows that Chairman Jin has reasons for everything and finds out what it was this time – he wants to use Jang-il to introduce him to the Chief Commissioner.
He wants his father to stop doing favors for Chairman Jin, that way he can be respected by others. He reminds his father that becoming a prosecutor was the happiest day in his life – and in order for him to aim higher, he can't get into any shady business. (O rly?)
And just as Yong-bae mentions a possible bridal candidate for Jang-il, Soo-mi's face appears on the TV. She's making a return to Korea after thirteen years. As she tells the interviewer, she doesn't have a boyfriend.
As for Ji-won, she's working as a VIP manager at a prestigious hotel. She's been hand-picked to take care of some VVIPs coming for a long-term stay. I'm going to venture a guess and say it'll be Sun-woo.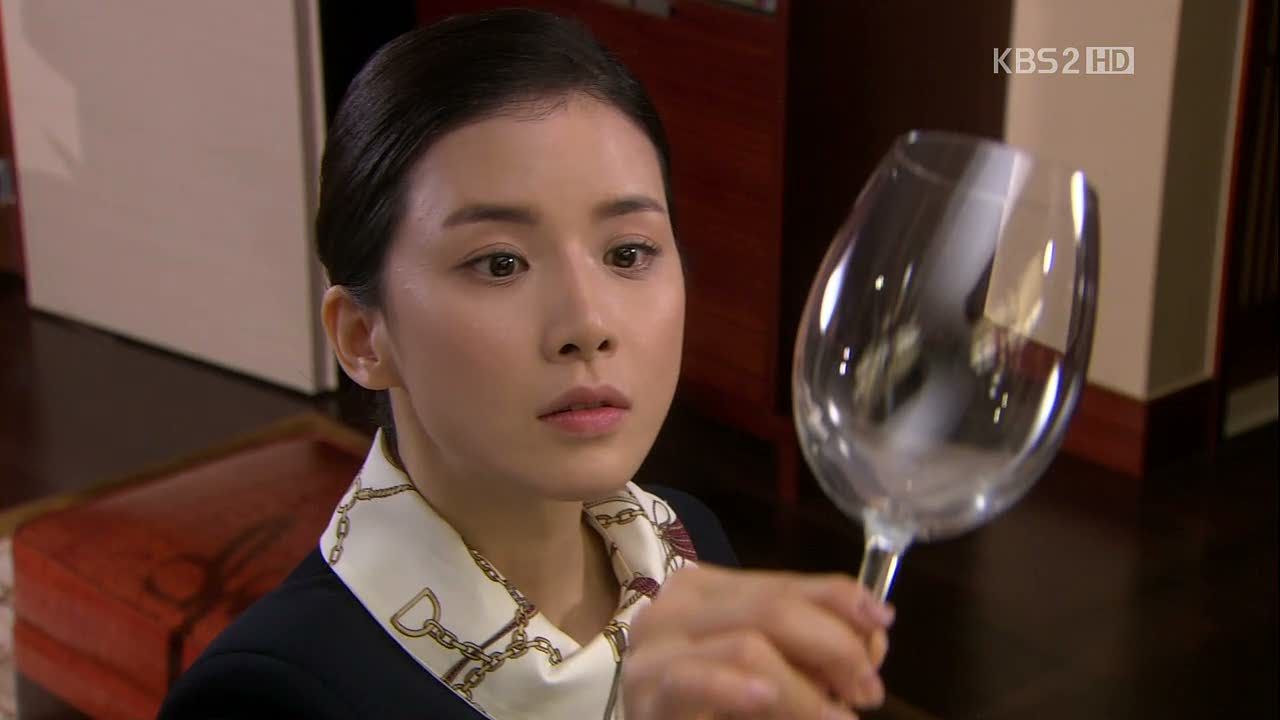 We cut to an airplane where Sun-woo is reading Braille, and having to feel around to find his wine glass. Is he still blind? But the camera pans to him wearing an eye mask, so maybe Braille is just a hobby for him. (If he's no longer blind, that is.)
Kwang-choon wakes up from a frightening dream about Sun-woo, and wonders if he's still alive. He seems to have taken up work as a theater actor, which was his pre-shaman profession.
Soo-mi walks in, dressed to the nines. She frightens her father, who tears up at the sight of her. They have a cute reunion, just like old times. Aww.
The tables have certainly turned for Soo-mi, since she's now a renowned artist that even Chairman Jin's wife and daughter cater to. They're the reason she's in Korea, since they've invited her to open at a gallery they now own. She's definitely developed a superiority complex, since she congratulates them for having the honor of displaying her art.
Yong-bae receives a call from a number he doesn't recognize, and falters when the caller reveals himself to be Sun-woo. He can't believe his ears, and goes straight to Jang-il with the news.
Jang-il wants to know everything about the call, and mostly wonders why Sun-woo would go to such lengths to contact them. Where has he been all these years? What does he want? Yong-bae senses that his son is uneasy, and volunteers to tell Sun-woo that they can't meet. Jang-il answers that he'll see him, his curiosity getting the best of him.
Cut to: Sun-woo wearing sunglasses inside a restaurant, waiting. There is an absolute, eerie sort of silence as he sits as still as a statue. When Yong-bae and Jang-il arrive, Yong-bae doesn't recognize him – but Jang-il does.
The silence prevails as Jang-il all but stalks into the same room. Sun-woo doesn't move a muscle until Jang-il is at the other end of the table and makes his presence known, noticing that Sun-woo is still blind when he holds out his hand for a handshake in the complete wrong direction.
They shake hands, and Jang-il pulls him into a hug. "I'm glad to see you," he says – but his eyes tell a completely different story.
Time for the tensest, most awkward coffee date ever. There is enough air in the conversation to fill a balloon factory, as Jang-il intently notices every single detail about Sun-woo, from his watch to his clothes. It's why he doesn't seem to buy Sun-woo's story that he's spent these thirteen years wandering around teaching Braille and giving massages.
He does say something interesting, though, in that Jang-il "looks" tired, like he hasn't slept for days. Hmm.
They discuss marriage (they're both single at the moment), and there's an extra awkward moment when the coffee arrives. Sun-woo insists on putting sugar in Yong-bae's coffee, but ends up spilling everything everywhere. Jang-il's suit ends up a victim to Sun-woo's blindness, and Sun-woo hurries to clean up until Jang-il grabs his hand to stop him. "I said I will do it," he says with a hint of menace.
Jang-il's been looking to leave since the moment he sat down, and finally asks Sun-woo the reason for calling them here. Sun-woo innocently replies that there was no special reason – he just thought Jang-il would be worried about him. Speaking of, why didn't Jang-il look for him once all this time?
Without batting an eye, Jang-il replies that he's busy and needs to leave. He wants his father to stay, but Yong-bae is incredibly relieved when Sun-woo tells him that he can go, too.
Before Jang-il goes, he asks Sun-woo who brought him here. Sun-woo replies that he can go places alone now. By the way, it was good to see Jang-il today.
Jang-il takes his leave, and looks at Sun-woo through the cafe window. He stops, and his foot turns ever so slightly, as though he's about to turn back. It's clear that he wants to, but he steels his resolve against it and walks away. So close!
And Sun-woo stays seated, silent. We get a close up on his eyes as they slowly change focus from looking at nothing… to looking forward with focus. The corner of his mouth tugs into a smile.

COMMENTS
I knew it! I mean, it was sort of a given that Sun-woo couldn't go through the whole series blind, but even I was second-guessing whether he was faking blindness or not. I'm glad to see that he was, and in such a perfect reveal, too.
The moments of suspense this show builds up are truly wonderful, since it goes from quiet (Sun-woo and Jang-il's unhappy reunion) to frightening (Kwang-choon getting attacked with a hammer) all in one episode. I like that we get a great sense for who these characters are, but the details of what makes them tick are largely up for interpretation.
For instance, Jang-il's Happy Memory Scene as he was leaving Sun-woo's empty apartment. Was he actually momentarily concerned for Sun-woo? Was he simply glad that he was gone and looking fondly on the past? Does he still hope to adhere to the thought of becoming successful and then helping Sun-woo? Or does the Sun-woo he loved still live in the past, and never came back alive and blind? There are an infinite number of questions to be asked about him, but no solid answers. I really like that.
I absolutely loved the attention to detail when Jang-il was about to turn back to Sun-woo, too. If he would have turned back, what would he have done? As a viewer, I was happy to see him resist the urge. Just having it in the first place is enough to remind me that he's human.
The time skip wasn't so hard to endure this round, though I think it's because we actually got a timeline and all our actors stayed the same. I still don't know how much time passed in the last time skip, but it looks like that'll be all well and forgotten soon enough. Now that we're past the fanfare and getting into the heart of the revenge tale, what happens from here is anyone's guess. Team Sun-woo all the way.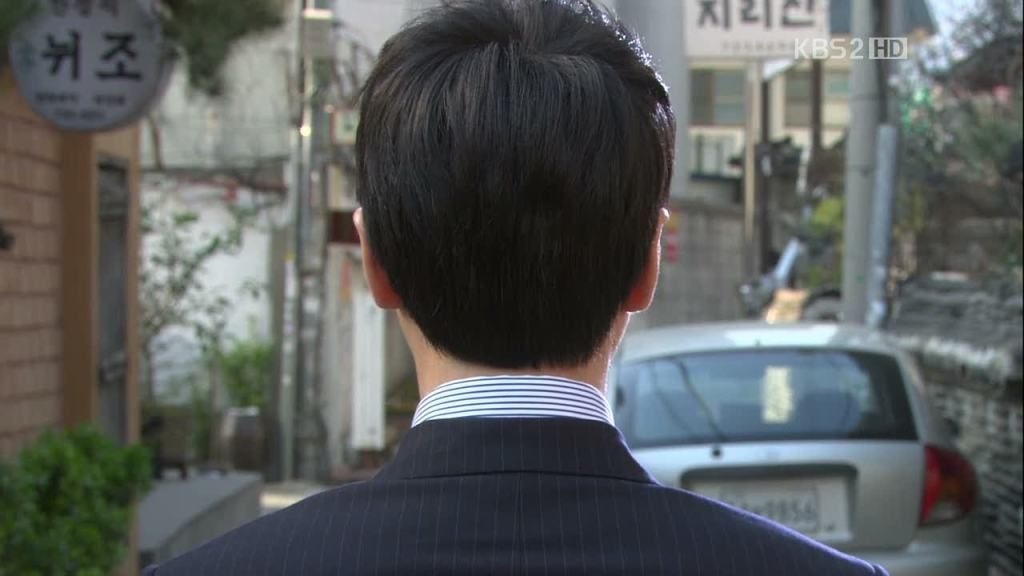 RELATED POSTS
Tags: Equator Man, featured, Im Jung-eun, Lee Bo-young, Lee Jun-hyuk, Uhm Tae-woong