Lee Jung-jae, Kim Hye-soo as Thieves in Vogue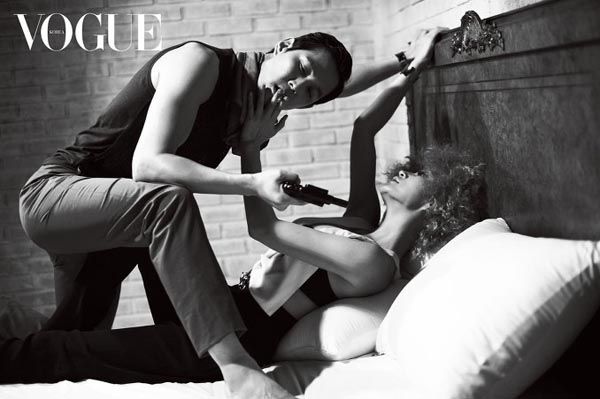 *Sizzle.* Well, this is one way to stir interest in caper film The Thieves, which headlines the two stars pictured here in this Vogue Korea photo shoot, Lee Jung-jae and Kim Hye-soo, whose concept of the day is "dangerous partners." I'll say.
In the diamond-heist movie featuring a team of ten professional thieves, Lee Jung-jae directs his crew to steal the gem called Tear of the Sun from a casino in Macau. The movie is a collection of some big movie names, like Jeon Ji-hyun, Kim Yoon-seok and Kim Soo-hyun, putting it squarely in summer blockbuster territory. The props from the shoot tell us what to expect: guns, gambling, fast cars, and some hot chemistry.
I don't have any expectations that this movie will be anything deeper than a fast, slick ride with cool tricks and lots of eye candy… but really, isn't that enough? The movie releases on July 25.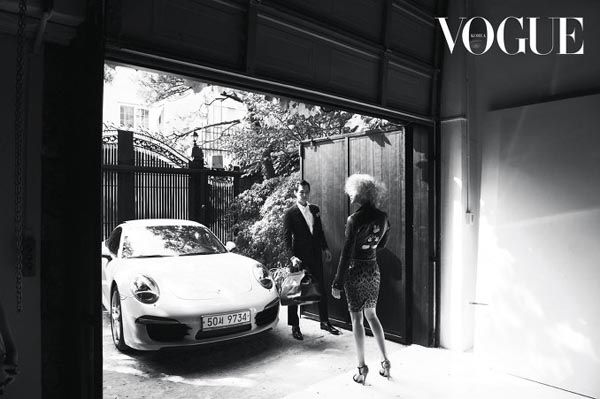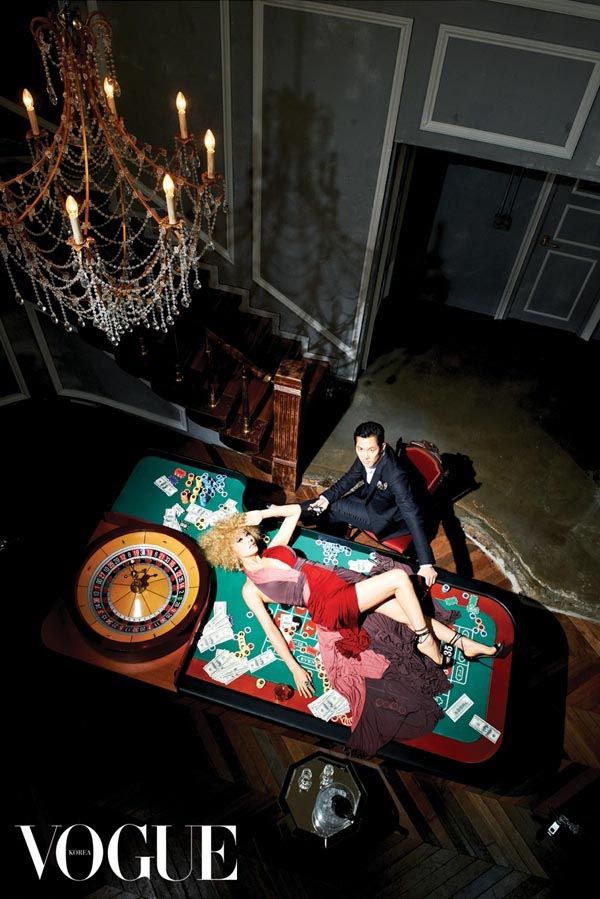 And here are a few more stills from the movie: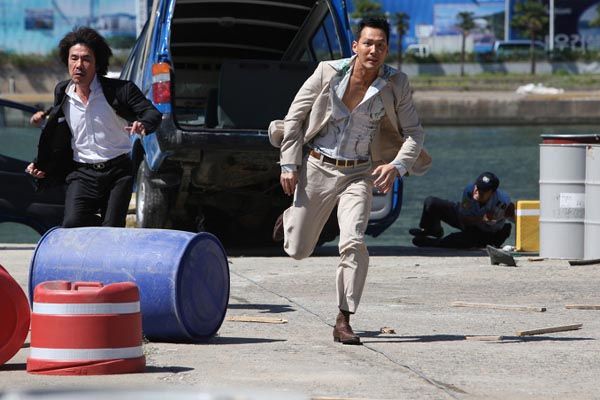 Via My Daily
RELATED POSTS
Tags: Kim Hye-soo, Lee Jung-jae, photo shoots