Lee Kwang-soo joins Nice Guy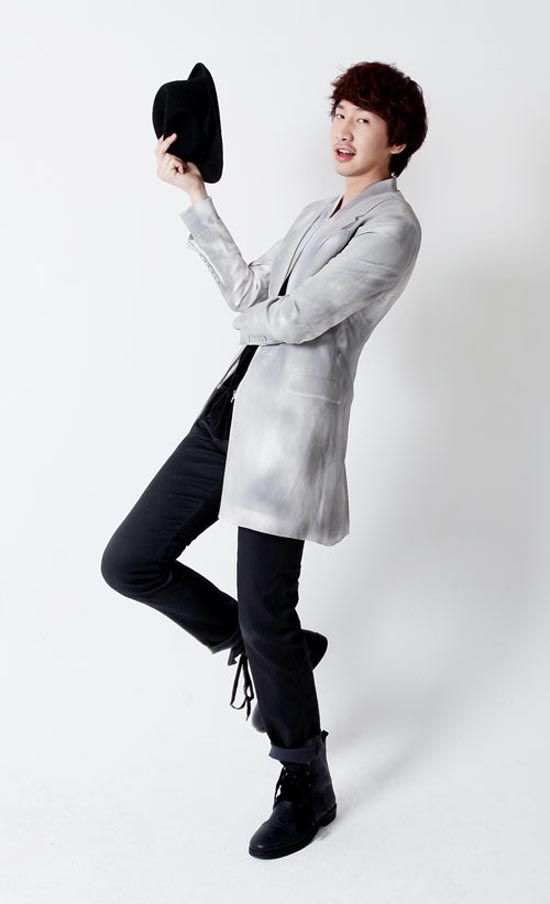 One more addition to KBS's Nice Guy comes in the form of Lee Kwang-soo (Bachelor's Vegetable Store), which means he'll be reuniting with his old Running Man castmate Song Joong-ki, who plays the (sorta) titular role.
I say sorta since the whole title seems to be riffing on how very un-nice our "hero" is, using one woman (Moon Chae-won) to get back at an old flame (Park Shi-yeon). (Although, I keep reading this drama as Chicken Man, since the Korean title is purposely misspelled and resembles chicken more than nice. Bak-bak-bakaaawk!)
Lee Kwang-soo plays a character from a prominent wealthy family with an outstanding education. In a word, the character is "perfect"… which, if you've seen him in, well, anything, is hilarious. I suppose we can say goodbye to his bumbling, hapless City Hunter and Running Man persona, although the role calls for a pure nature that gets him taken advantage of often, which I can immediately picture. It seems he'll be much more of a true nice guy than the hero. A source with the production explained that upon reading the synopsis, they thought of Lee as the ideal casting for the role and sent it to him without considering other actors.
The drama features one main character who has lost her memory (Moon Chae-won), and we can expect memory to become a recurring motif, as the characters "try to remember the precious values that they have forgotten along the way." If you've seen writer Lee Kyung-hee's previous dramas I'm Sorry, I Love You, A Love to Kill, or Will It Snow For Christmas, you'll probably have a good understanding of what kind of "conventional melodrama" Nice Guy will be; Lee has a moody, poignant touch and can write some heart-tugging relationships.
Chicken Man Nice Guy follows Gaksital and premieres in August.
Via E News 24
RELATED POSTS
Tags: Lee Kwang-soo, Moon Chae-won, Park Shi-yeon, Song Joong-ki