Nice Guy's first script read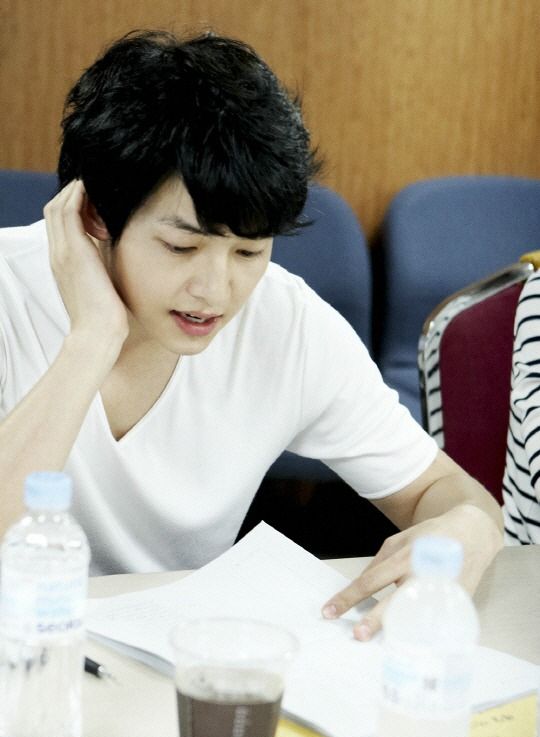 For those of you chomping at the bit for a new Song Joong-ki drama, here he is, front and center as the nice-is-the-new-mean hero in his new melodrama Nice Guy, the full title of which has been announced as: There's No Such Thing As Nice Guys (a rough translation, because it's way too cumbersome to call a drama Nice Guys Don't Exist Anywhere In the World). It's a mouthful either way, so everyone's still just calling it Nice Guy.
The production held its first script read on July 5th, with leads Moon Chae-won and Park Shi-yeon playing his two love interests. I can't wait to see Song Joong-ki play an asshole. He's someone who can play that duality, despite seeming like he's made of puppies and rainbows.
Nice Guy is the next project penned by writer Lee Kyung-hee of Will It Snow for Christmas, I'm Sorry I Love You and A Love to Kill. It stars Song Joong-ki as a man who gets brutally betrayed by Park Shi-yeon, and so decides to seek revenge. Because moving on is so passé. He comes across an amnesiac, Moon Chae-won, and decides to use her for his revenge scheme. It all sounds bad on paper, but we can expect some conflicted, layered characters and hopefully some pretty dark psychological stuff, unless they wimp out and make the nice guy nice, which would negate the title and make me sad.
Lee Kwang-soo will be joining his buddy Song Joong-ki as his best friend, a chaebol who constantly lets people take advantage of him, so I'm guessing Song Joong-ki will be using him to some degree as well. It's just nice to see these two in a drama together, since they're good friends in real life. Lee Yoo-bi (Vampire Idol) plays Song Joong-ki's little sister, described as a girl who's stupid for her oppa, as in loves him dearly and knows nothing else. She'll eventually have a loveline with Lee Kwang-soo's character.
Nice Guy follows Gakistal on Wednesday-Thursday, and with the extension, it'll now get some extra lead time to prep and get more episodes in the can. It premieres September 5 on KBS.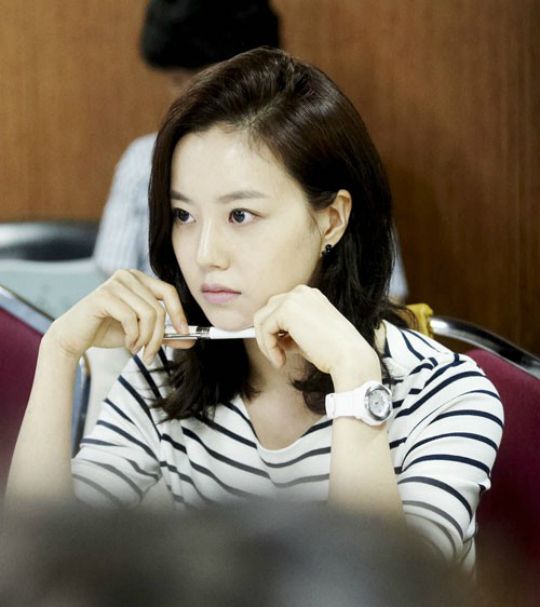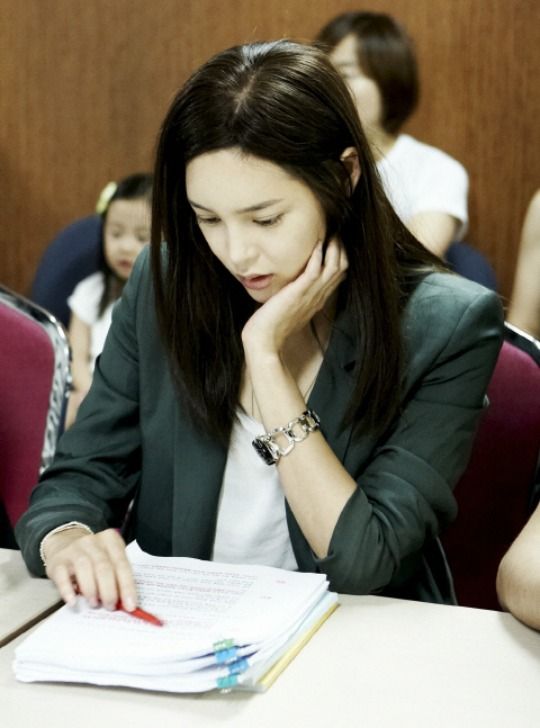 Via Star News
RELATED POSTS
Tags: Lee Kwang-soo, Moon Chae-won, Park Shi-yeon, Song Joong-ki