Kim Nam-gil goes camping for Marie Claire
The upside to having so many actors go to army at once is that they all come back at once too. It's definitely the Year That Oppa Returns From Army, as dramaland fills back up with leading men. While others snapped up projects right away (and some secured them while still IN the army), Kim Nam-gil (Bad Guy) has been taking his time choosing his first project. Rumors abound that he'll headline this or that, but so far his post-army career has been solely as a film producer, and not an actor. But! Oppa! Then how will we see your pretty abs face?
As consolation, here he is in a photo shoot for Marie Claire, where he went to New Zealand for the nature-themed spread. I don't think it makes up for not starring in a drama, but we'll take what we can get.
The film he produced is a music mockumentary (though not funny — it's filmed documentary style but isn't a comedy) called Ensemble, about a group of classical musicians who form a group and take to the streets to perform outside their usual concert halls. It's about youth, passion, and making music accessible. I really like the idea of a classical ensemble taking to the streets, 'cause we've seen the Hongdae rocker sure, but the streetside cellist is a fresher story.
On the upside, he's completed producing Ensemble and is carefully choosing his next project. In front of the camera, right? RIGHT?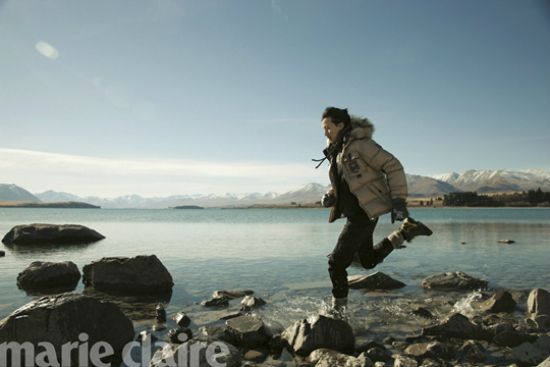 RELATED POSTS
Tags: Kim Nam-gil, photo shoots