Answer Me 1997's cast to host SNL Korea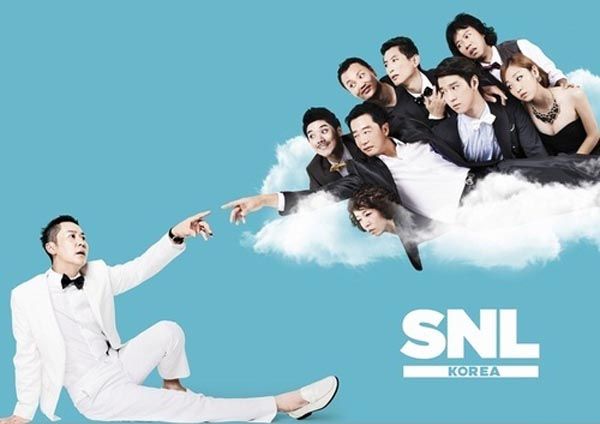 This show's on fire, isn't it? I would've bet on tvN's Answer Me 1997 being a cult hit with a fervent small fanbase, but it's turning into a bona fide mainstream hit. Its leads Jung Eun-ji and Seo In-gook were recent guests on Go Hyun-jung's talk program GoShow, and now the cast will be hosting the upcoming episode of Saturday Night Live Korea.
According to articles, it's not clear whether every cast member will be included, but Seo In-gook is for certain; here are a couple photos of him filming what must be an Answer Me parody. He's pictured in high school uniform with SNL cast member Oh Cho-hee, who uploaded the pics to her me2day account. Eun Ji-won (Hak-chan) and Lee Shi-un (Sung-jae) are also confirmed.
SNL Korea just kicked off its new season this past weekend, so the Answer Me crew will be in the second episode, to air on September 15. The show used to structure itself into "seasons" (airing a bunch of episodes, taking some time off, then coming back with a new set), but now it's secured a place on tvN's permanent schedule as a fixed program.
The format hasn't changed much (with the SNL brand, it can't, really), though there have been a few tweaks and cast additions since the show premiered last winter. Shin Dong-yup has been added as an MC, which I guess is like a host, except he's not called a "host" since that word refers to the guests of the week.
One change, however: It's now a 19+ show, meaning content is deemed appropriate for viewers over the age of 19. Ha, then they have no excuse NOT to do a porno sketch with the boys, do they?
RELATED POSTS
Tags: Answer Me 1997, cable programs, Jung Eun-ji, Seo In-gook, Shin Dong-yup