Lee Beom-soo and Yoon Doo-joon join IRIS 2
More casting additions for the spy franchise sequel IRIS 2, due out early next year. Lee Beom-soo (Dr. Jin, History of the Salaryman) will be joining the new cast of secret agents, headlined by Jang Hyuk and Lee Da-hae. There's also a confirmation on Yoon Doo-joon (of idol group Beast), who has been attached to the project since the early casting rounds, and has now signed on.
Lee Beom-soo will play a North Korean agent who goes head-to-head with South Korean NSS agent Jang Hyuk, putting a strain on an already tense relationship between North and South. He'll play a North Korean James Bond type — a renegade agent who likes to make his own agenda and travels the world doing… um… super secret spy stuff. He then crosses paths with the NSS hunting down baddie organization IRIS, which lands him smack dab in the center of our main conflict. I know he'll make a badass spy, but right now all I can picture in my mind is his bumbling Salaryman character with a gun and a badge… and it is awesome. That's probably not how this'll go, but I would love it if he got to play up the funny.
Yoon Doo-joon will play a South Korean NSS agent who's basically a golden boy — he's confident and bright, and skilled at firearms, martial arts, languages — so basically everything. He'll be the third leg of our main love triangle, with Jang Hyuk and Lee Da-hae, described as a painful one. Well I don't know many love triangles that are happy, and when you add guns into that equation, things usually go downhill. Just sayin'.
The sequel will be co-directed by Pyo Min-soo (Flower Boy Ramyun Shop, You've Fallen For Me) and Kim Tae-hoon (Athena) and also stars Oh Yeon-soo and Kim Young-chul, and features familiar faces in the franchise: Kim Seung-woo and Kim Min-jong. Can't wait for Lee Beom-soo to mix it up with theses guys.
IRIS 2 will head into shoots in November, and plans to air in February.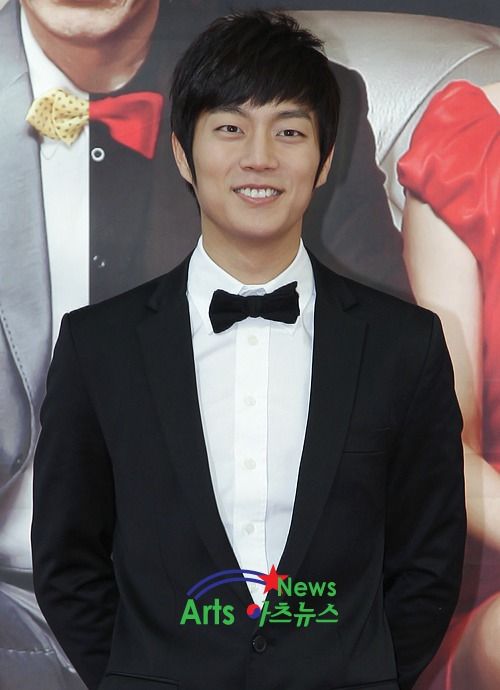 Via Joy News 1, 2
RELATED POSTS
Tags: IRIS 2, Lee Beom-soo