7 new character posters for IRIS 2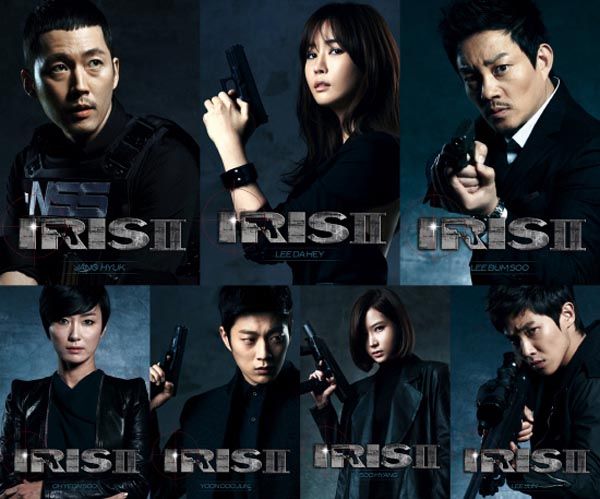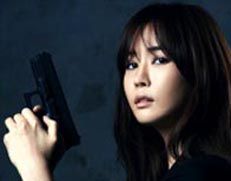 New character posters are out for the main cast of IRIS 2!… and they look just like the main poster released a few weeks ago. Which happen to look just like the Athena and IRIS 1 posters that came before it.
The character posters, starting with the top row, feature our heroes and heroines of the spy world: Jang Hyuk is a team leader with the NSS , having been recruited with the agency in his younger days. Lee Da-hae plays an Olympic gold medalist shooter turned spy sniper, which I guess shouldn't be funny but makes me snerk. Let me guess — she's a genius shooter, right? And Lee Beom-soo is formerly a spy for North Korea, which means he's this drama's Kim Min-jong. I hope just as funny.
In the second row, we have Oh Yeon-soo playing the newly appointed deputy director of the NSS. She's always hard as nails and cold as ice, so this role should suit her to a tee. Yoon Doo-joon plays what sounds like the perfect agent — heck, the perfect guy, all capable and smart and warm-hearted to boot. This drama's just full of superlatives, isn't it?
Then there's Im Soo-hyang, who I really wouldn't have expected to come out of this drama as the most interesting character but is sounding intriguing, at least so far. She's got a great backstory as the younger sister to Sun-hwa, IRIS 1′s North Korean spy played awesomely by Kim So-yeon. Since Kim was one of the best things about both that show and Athena, here's to hoping some of that awesomeness spills over to Little Sis. (Also: cameo, please?) And rounding out the group is our requisite idol, Lee Joon.
IRIS 2 will follow Jeon Woo-chi on Wednesdays and Thursdays, premiering February 13.
Via ETV
RELATED POSTS
Tags: Im Soo-hyang, IRIS 2, Jang Hyuk, Lee Beom-soo, Lee Da-hae, Oh Yeon-soo, Yoon Doo-joon