Joo-won: 007 Civil Servant
Yummy. I could almost subsist on stills alone for this drama, to tell you the truth. Who knows, it might even save me heartache in case it's a trainwreck. But it's not likely I'm going to pass up watching a whole bunch of this *looks up* and that *looks down.* No siree. More stills for action spy rom-com Level 7 Civil Servant, comin' right atcha.
So… what I'm getting from these stills is: violent but pretty. Choi Kang-hee's really going to be put through the wringer with both guys, from the looks of things. Do you suppose that the headlock will be this drama's wrist-grab? Because OW. She gets her licks in though, judging by Joo-won's bloody nose. It only seems fair.
The more I see of this drama's promo stuff, the more I think it'll be like Runaway, and not like Level 7 Civil Servant the movie at all. I'm not even sure if the leads have a chance to be spies without the other one knowing it, if they're entering the ranks and training together. I suppose I'm fine with a rewrite as long as the tone stays light and fun — just because you have guns, don't forget you're a rom-com, Show.
Level 7 Civil Servant premieres next Wednesday on MBC.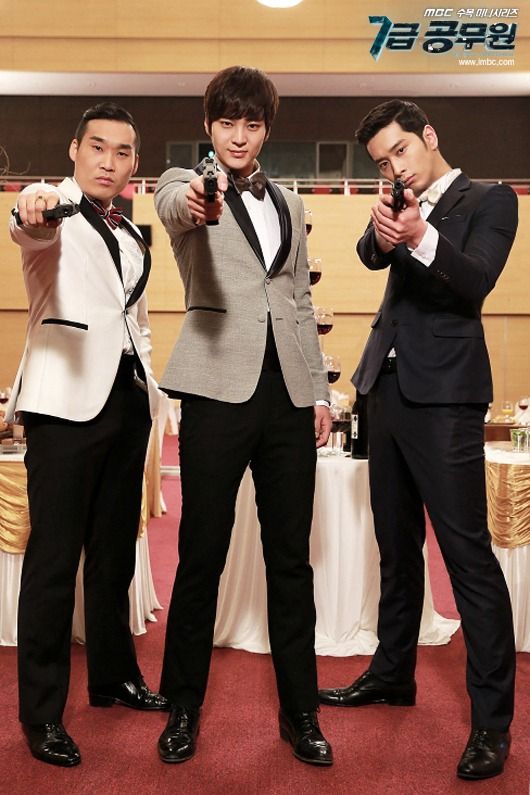 Via TV Report
RELATED POSTS