Flower boy next door Yoon Shi-yoon for CeCi
Aw, it's Ke-geum-ie! It's going to take me a while before I stop seeing Yoon Shi-yoon as his Flower Boy Next Door character, not that I ever want to. He really took adorable to new heights in that role. The show might've fallen short in the end, but it did leave some memorable characters behind, and Yoon Shi-yoon's Enrique really takes the cake. (The quirky, oddly-shaped toothache-inducing cake, but who cares about that in the face of this much Cute?) Here he is in a spread for CeCi Campus, looking as impish as ever and playing up the charm.
The 27-year old actor said in an interview with Newsen that his personality isn't anything like his Flower Boy Next Door character, but that he does identify with Enrique's man-child (what he calls adult-child) in-between-ness. Fitting, since that seems to be exactly where he is right now on the actor spectrum, and I like that he plays to it instead of trying to outgrow it too quickly.
Yoon: "A lot of people saw the bouncing Ke-geum-ie and asked how I acted a character whose personality was the total opposite of my own. But I have that adult-child side in me too. Ke-geum is an adult-child, and a young prince [he means a la "The Little Prince," which he mentions as a source of inspiration] who looks upon the lives of adults. Ke-geum-ie is that kind of character."
He continues: "Everyone has an adult-child inside of them too. But society tells us that we have to hurry up to become adults and hold certain qualifications in one hand and duty in the other, in order to be impressive. It would be nice to enjoy being an adult-child. That an adult-child can give happiness too — that's what I wanted to portray as an actor."
Well then I'd call Ke-geum-ie a raging success on that score. Thanks for the happy.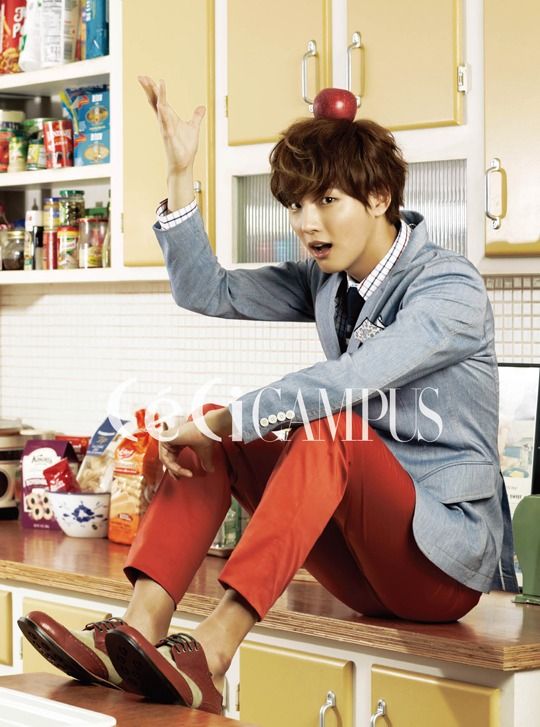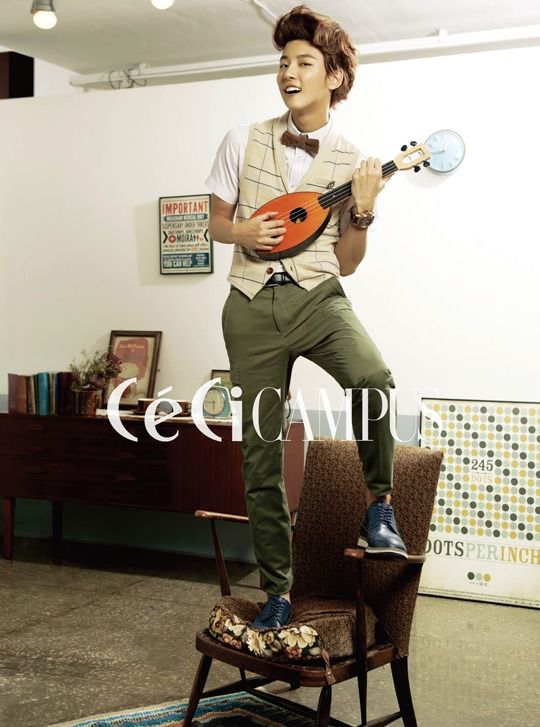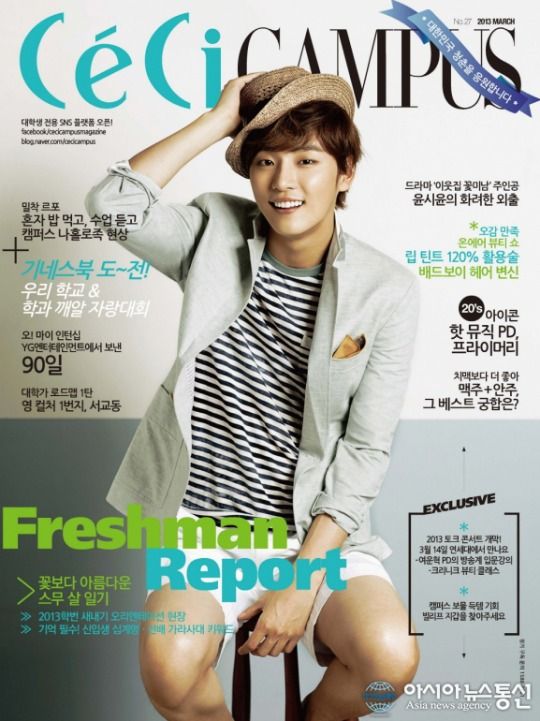 RELATED POSTS
Tags: photo shoots, Yoon Shi-yoon