Park Bo-young up for image change in new film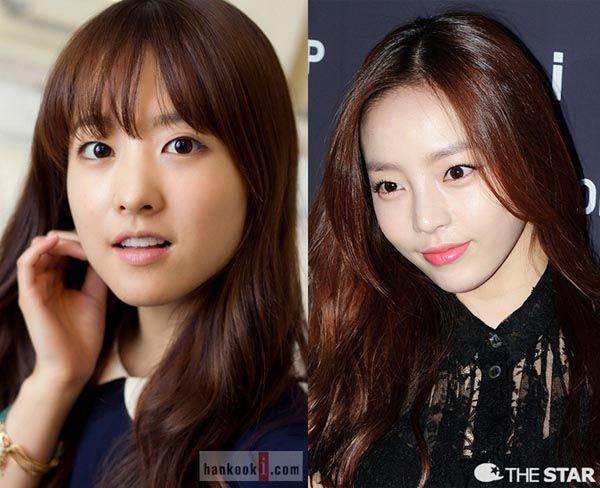 I wouldn't have pegged these two to co-star in the same project, but Park Bo-young (Werewolf Boy) and idol-actress Gu Hara (City Hunter) are both up for a new movie, roughly translated Hot Blooded Youth. The latest reports state that both stars have agreed to take the film and are in negotiations, so it sounds like they're close to a deal though not yet final on it. Gu's participation depends on her schedule with pop group KARA, while Park is waiting for investments to fall into place before signing on the dotted line.
The movie is described as a coming-of-age story showing the "laughter, emotions, and conflicts" of the early eighties generation. That admittedly vague description brings to mind the mega-hit Sunny, though maybe it won't be quite as (pardon the pun) sunny; Park Bo-young is up to play the leader of the mean girls at school, which would be a rather significant image transformation. The story deals with high schoolers, and she'll be the leader of the fast set — you know, the popular girls who were pretty, maybe fought a little, and acted tough with forays into drinking and smoking.
Since Park Bo-young has grown up such with a sweet, wholesome image and a budding reputation as a promising young actress, it would be a big (but refreshing) shift to watch her bending that image a bit. And it'll be amusing to see her being the school jjang when she's so pint-sized, though I don't doubt she's capable of unleashing some intensity. Mainly, I just like watching her act and hope her projects are good ones. Gu Hara… well, I don't dislike her, though I generally ignored her when she was onscreen for City Hunter. She could be okay?
Hot Blooded Youth will be directed by Lee Yeon-woo of 2009's Running Turtle; not word yet on its planned filming schedule.
Via Star News
RELATED POSTS
Tags: Gu Hara, Park Bo-young